Cast as Marvel's first female villain Hela in Thor: Ragnarok, in January 2016 Cate Blanchett was hoping for her third Oscar.
The veteran actress was nominated for her work in "Carol," going head-to-head with Room's Brie Larson, Joy's Jennifer Lawrence, 45 Years' Charlotte Rampling, and Brooklyn's Saoirse Ronan.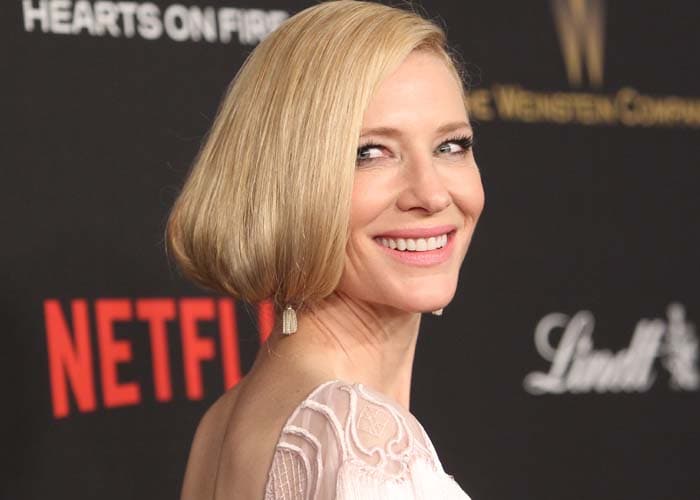 Cate Blanchett wears her blonde hair in a faux bob at the Golden Globes and Weinstein Company and Netflix 2016 After Party held January 11 at the Beverly Hilton Hotel
How old was Cate Blanchett in Thor: Ragnarok?
In December 2015, it was announced that Cate Blanchett would join the cast for the American superhero film based on the Marvel Comics character Thor.
Principal photography began on July 4, 2016, when Cate was 47-years-old. Born on May 14, 1969, in Ivanhoe, Australia, she turned 47 on May 14, 2016.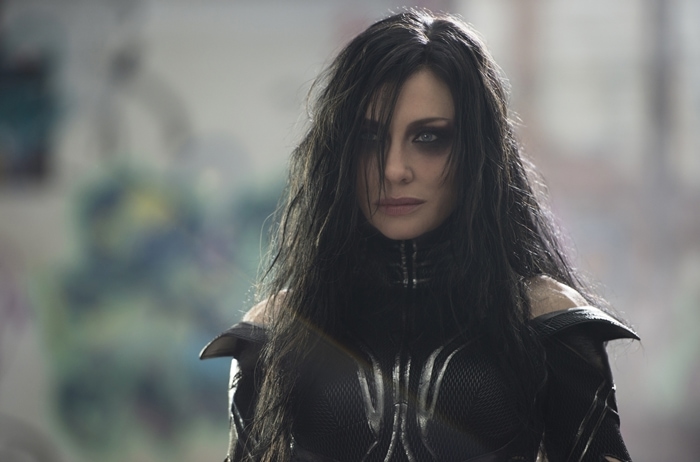 Cate Blanchett was 47-years-old when starring as Thor's older sister and the goddess of death Hela in Thor: Ragnarok
"I didn't realize until Marvel told me that I was inhabiting the first female Marvel villain onscreen," she told E! News at Comic-Con in July 2017.
"I thought, 'Surely not.' Well, no actually that's true! There's been many, many, many in the comic books, but they've been a little tardy in bringing them to the screen, so hopefully, there will be a lot more villainesses."
"That had me at 'hello' actually," Blanchett said about her character Hela taking away the superhero's powerful hammer. "I thought that was really exciting that they were prepared to destroy Thor's power in the first few minutes. It's a nice entrance."
"Half of my costume was done in post," Cate added about her elaborate costume, which was created in post-production. "So a lot of the time I was trying to look fierce and bad and indomitable in a [motion capture] suit, which is pretty hard to do."
She was 48-years-old when attending the premiere of the movie in October 2017 at the El Capitan Theatre in Hollywood.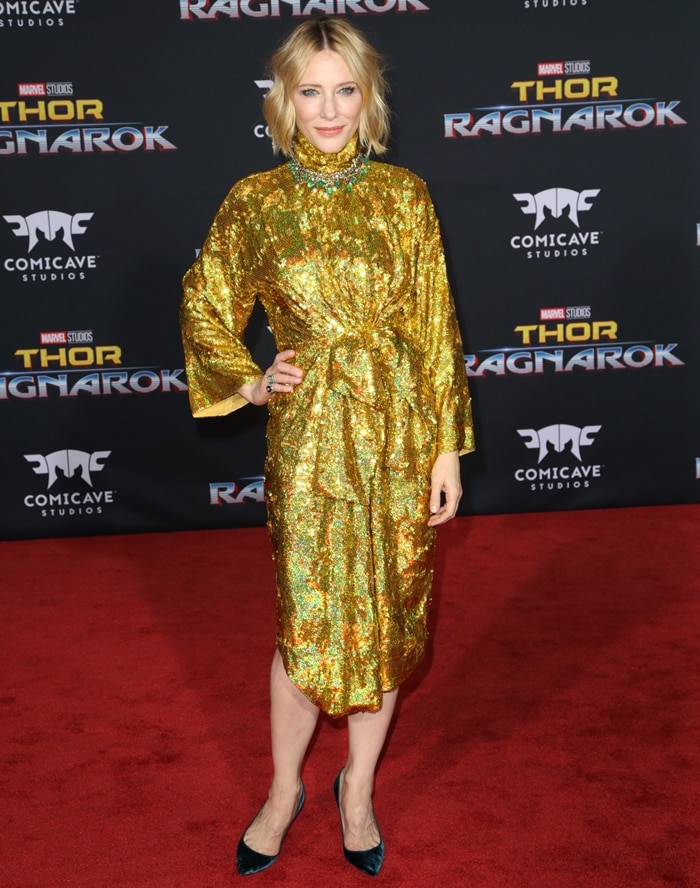 Actress Cate Blanchett arrives at the premiere of Disney and Marvel's 'Thor: Ragnarok' at the El Capitan Theatre on October 10, 2017, in Los Angeles, California
"I would love that. I'd love to get fit and punch people," Cate told USA Today about the real reason for wanting to join the Thor: Ragnarok cast.
At the 88th Academy Awards ceremony, Brie Larson was the 2016 Oscar winner for Actress in a Leading Role for her performance in the movie Room.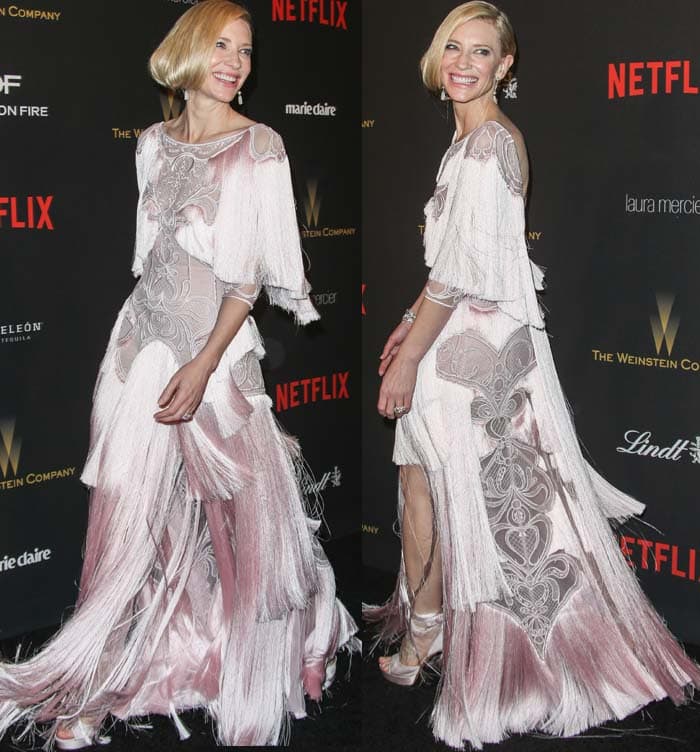 Cate Blanchett wears a custom pink fringe-and-lace Givenchy dress on the red carpet
Cate was also nominated for Best Actress at the 2016 Golden Globe Awards, which was held in Los Angeles.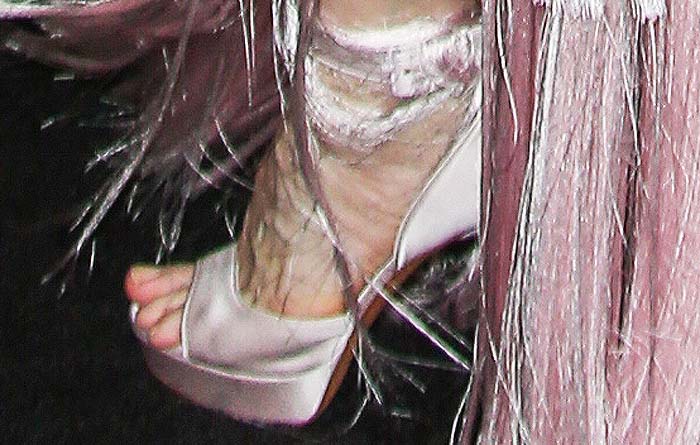 Cate Blanchett's feet in platform Givenchy heels
Cate showed up on the red carpet of the Golden Globe after-party wearing a custom pink fringe-and-lace dress by Givenchy, which she paired with platform heels from the same fashion house.
The actress wore her hair in an interesting faux bob and kept her makeup toned down.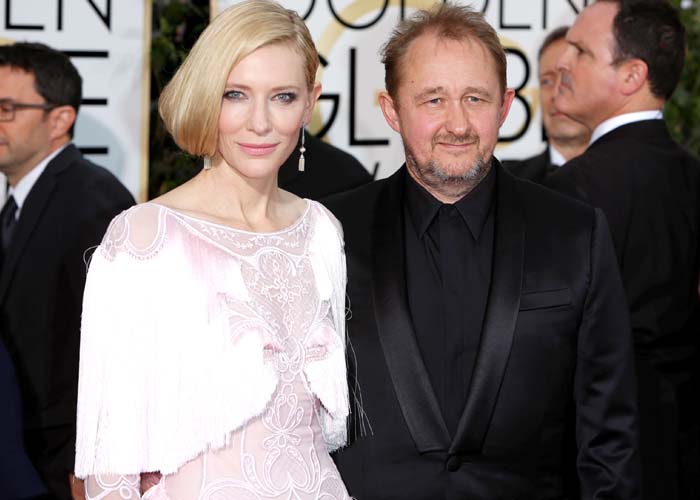 Cate Blanchett styles her blonde hair into a faux bob for the Golden Globes After Party
Cate is the first Australian actress to win two acting Oscars, and a third win would put her in the same league as the great Meryl Streep, who has three trophies to show for her impressive body of work.
Cate's Givenchy heels seem to be custom-made for her outfit, but do check out the other "Shark-lock" heels available online. Hop on over to Nordstrom or Farfetch to give them a little peek.
Givenchy Leather "Shark-Lock" d'Orsay Sandal in Black, $1,095
Givenchy Suede "Shark-Lock" Platform Sandals in Grey, $1,025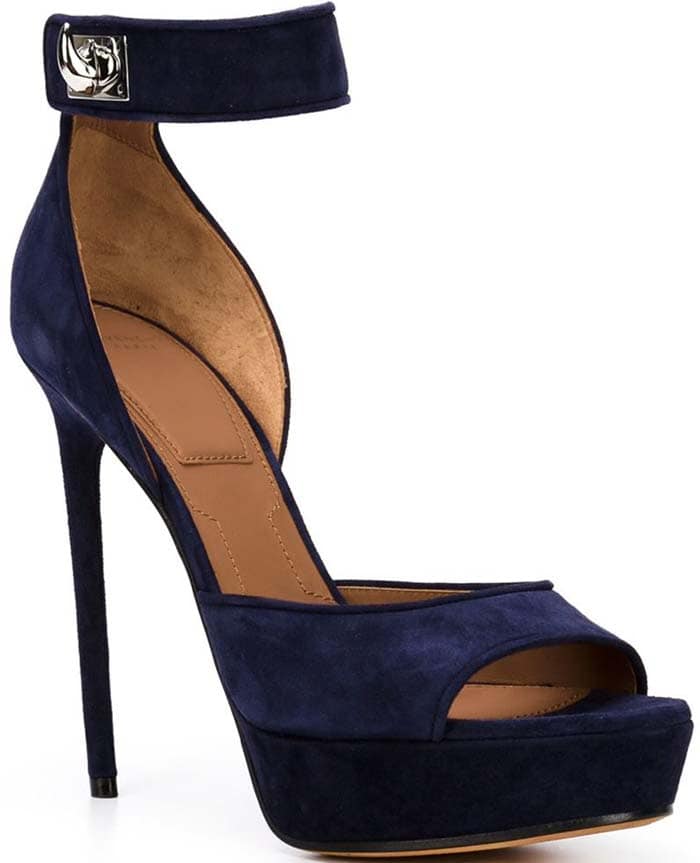 Givenchy Suede "Shark-Lock" Platform Sandals in Blue, $1,025
Credit: Adriana M. Barraza / FayesVision / WENN / Brian To