Selena Gomez, who became famous as a teenager, may have taken a break from the spotlight, but her fashion sense remained as strong as ever, with her style only improving over time.
She started her hiatus in comfy flats and clunky boots, but she's been breaking out the heels more and more lately. Could this be a sign that Selena is gearing up for something?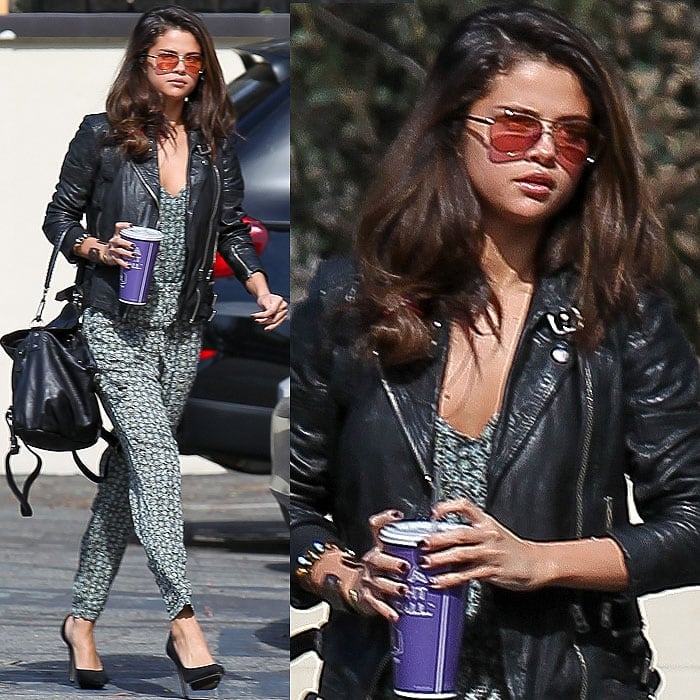 Selena Gomez wears her dark hair down on February 20, 2014, in Beverly Hills, California (Credit: WENN)
She first rose to prominence in 2007 at age 15, when she landed a lead role on the Disney Channel series Wizards of Waverly Place. The show became a hit and helped to establish Gomez as a rising star in the entertainment industry.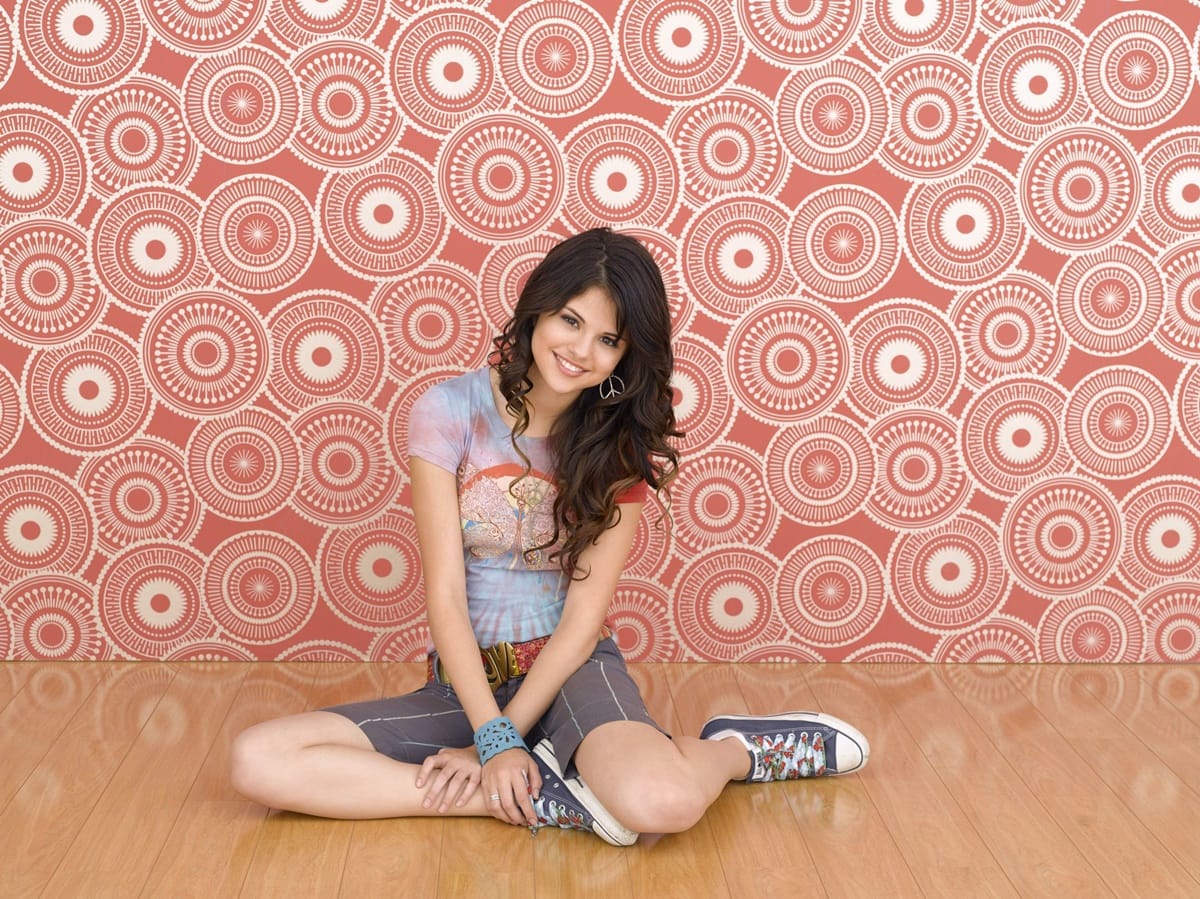 At the age of 15, Selena Gomez first gained recognition in 2007 by securing a leading role on the Disney Channel's popular series "Wizards of Waverly Place," marking the start of her rise to fame (Credit: Disney-ABC Domestic Television)
She continued to act in other Disney Channel shows and movies and later transitioned to a successful career as a musician and producer.
Today, she is regarded as one of the most talented and successful young performers in the entertainment world.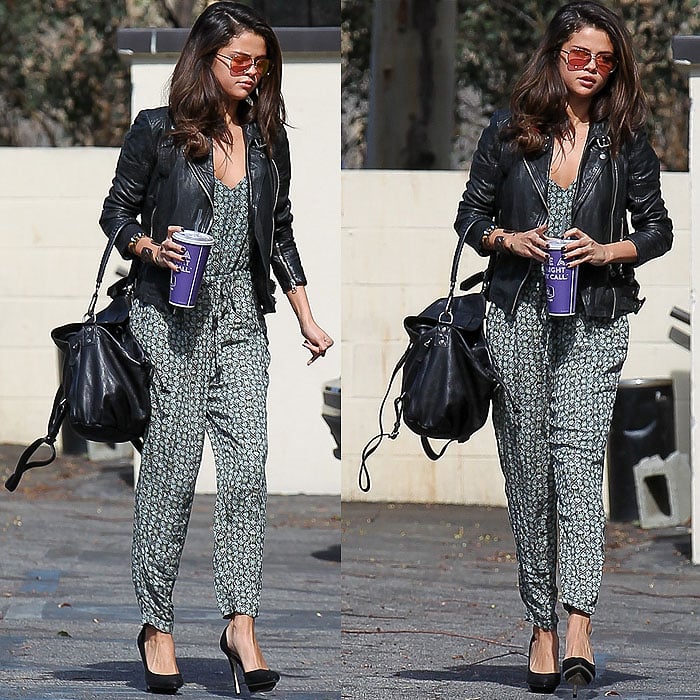 Selena Gomez pairs a floral jumpsuit with a leather biker jacket, aviators, and a black leather handbag (Credit: WENN)
Selena was out and about in a comfy-looking floral jumpsuit sometime last week. Still, whatever laidback vibe her one-piece had was immediately negated by the fierce d'Orsay stilettos that she paired with it.
The Princess Protection Program actress upped the edgy vibe by adding a leather biker jacket, tough-chic aviators, and thick metal bracelet cuffs to her ensemble.
She carried a black leather bag and held a fast food cup. It's been a while since we last saw pumps with island platforms, so it's nice seeing Selena break them out again. Remember when the island platform was still a budding trend?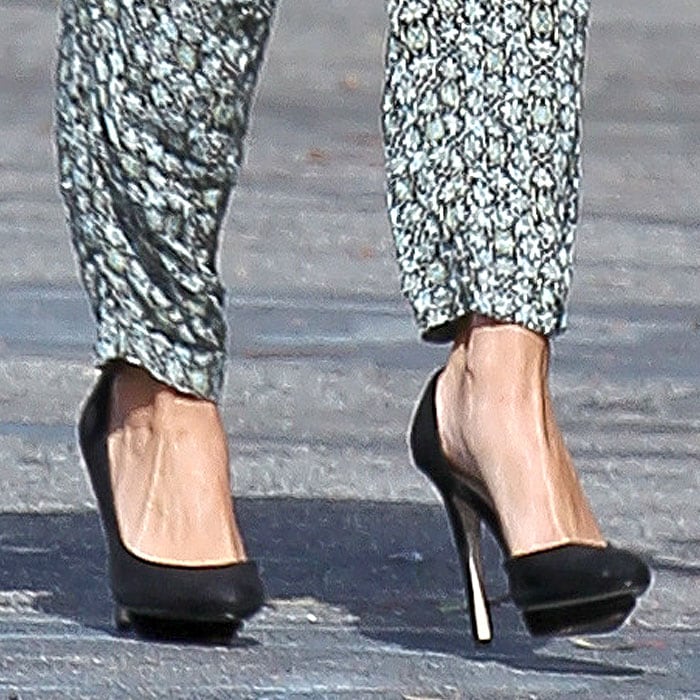 Selena Gomez's feet in black platform Zara heels (Credit: WENN)
While Charlotte Olympia's "Dolly" pumps started the whole fad, Selena's version from Zara feature lower recessed platforms in addition to a trendy d'Orsay cut.
Selena Gomez's feet in black faux suede Zara heels (Credit: WENN)
Selena's faux suede d'Orsay platform pumps are from a 2012 Zara collection.
Zara Cutout Faux Suede d'Orsay Platform Pumps