It wasn't a good day for Selena Gomez. The 23-year-old entertainer accidentally flashed her underwear to the public not once — but twice — while out and about for 2016 Paris Fashion Week on Tuesday.
Earlier in the day, the "Hands to Myself" singer was already turning heads in a sexy T by Alexander Wang lace-up bodysuit that displayed her cleavage and taut tummy.
She paired it with a Vetements denim miniskirt and a black blazer and accessorized with The Row sunglasses and a Louis Vuitton handbag.
With her skirt's ultra-short length made even shorter by a cutoff hem, it was impossible for her not to show her black underwear as she entered and exited her car.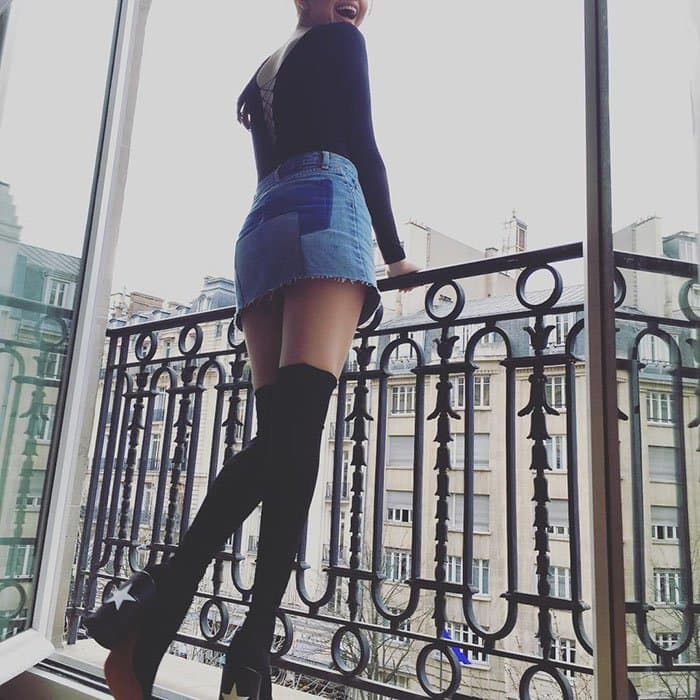 Selena Gomez's Instagram post captioned, "We made it Paris" — posted on March 9, 2016
We want to say that at least her Givenchy 'Reane' over-the-knee boots were stunning, but we just can't get on board the overexposed peep-toes.
The stars on the heels are cute, though, and give a retro '60s vibe to the boots. Get Selena's exact boots at Farfetch:
Givenchy 'Reane' Star-Heel Lycra Over-the-Knee Peep-Toe Boots, $1,315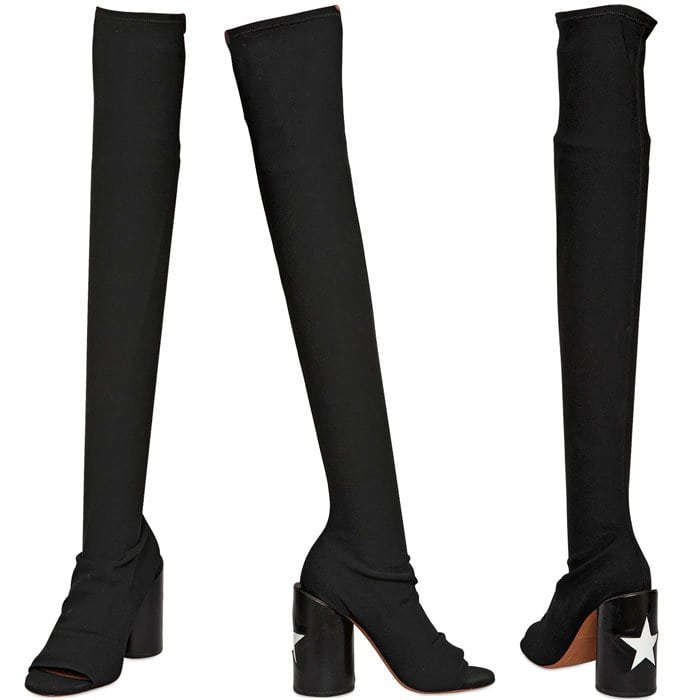 Selena seemed to have learned her lesson that evening and was a lot more cautious when she exited the black van she hitched a ride in.
Selena Gomez accidentally flashing her beige underwear through her long coat dress's high front slit
However, the Ronald Van Der Kemp Spring 2016 couture tuxedo gown she was wearing was cut just too high. Even as she was walking, the slit would open up and expose her beige-tone underwear.
The paparazzi sure had a field day that day. Check Selena out:

Selena's second pair of shoes are by the new Italian shoe designer Sieta Soebedar. It's great that Selena supports up-and-coming labels, but it looks like she should've gone a size up.
The mesh makes it look like she's just wearing sheer socks, and we can fully see her scrunched-up toes.
The next morning, Selena did wear sheer ankle socks with the pumps, which made the mesh material less transparent.
We like the added coverage, but sorry to say, we can't say the same for the rest of her outfit. The wet hair and the ill-fitting Louis Vuitton Fall 2015 high-waisted leather pants were a no.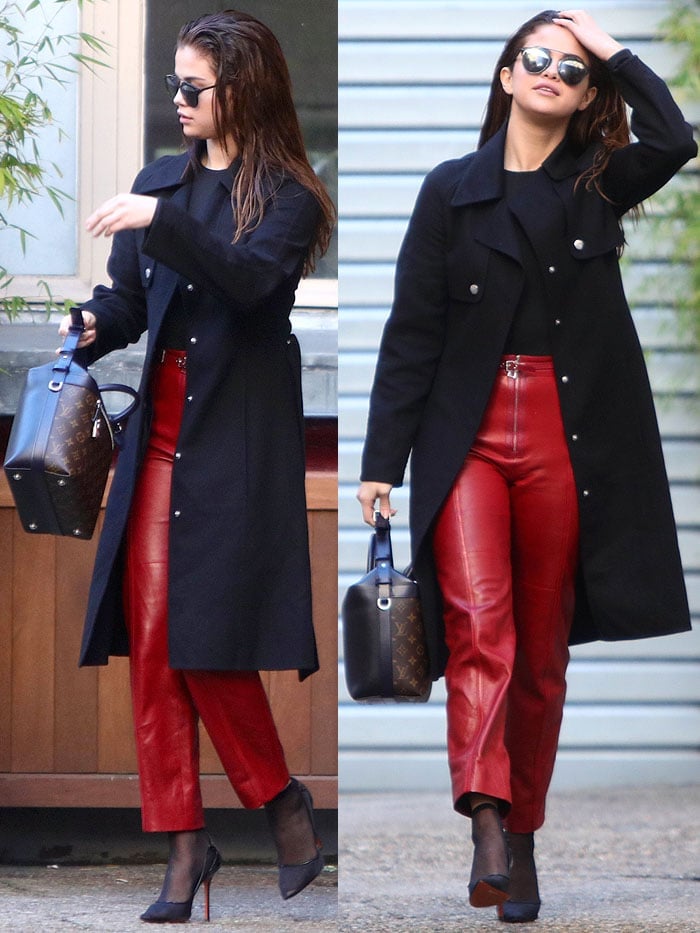 Selena Gomez wears high-waisted leather pants in Paris, France, on March 9, 2016
Selena's black patent and mesh pumps are hand-finished in Italy:
Soebedar 'Shania' Black-Patent-and-Mesh Pumps, $557.18
Credit: WENN / Selena Gomez's Instagram