We don't know what it is with the Isabel Marant "Caleen" boots that makes their wearers pair them with outrageous outfits. They're very simply designed in a sparsely studded cowboy boot style, but these celebrities we spotted wearing them are styling them like they're a pair of so-trendy-they're-out-of-fashion-in-five-minutes knee-high gladiator sandals.
We first spotted the boots on Jessica Biel. Seeing as how ridiculously Michael Jacksonesque her studded leather outfit is here, you've got to give us credit for even noticing the boots. At first, we thought Jessica Biel was attending some fashion show, but she was actually just wearing this exaggerated ensemble to go shopping. Granted she was shopping on the very high-end Avenue Montaigne in Paris, but still.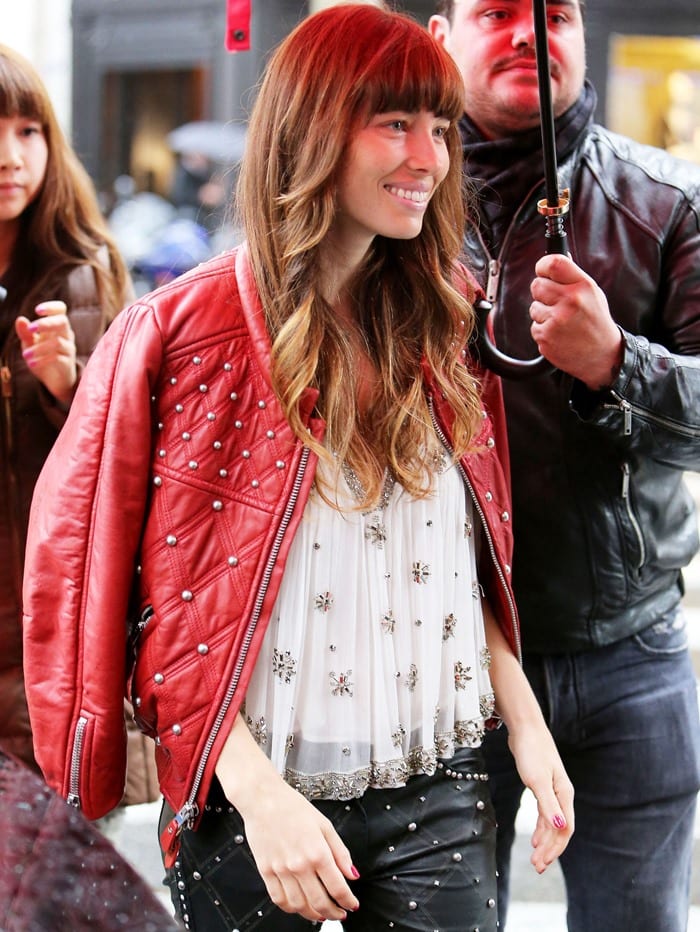 Jessica Biel shopping on Avenue Montaigne in Paris on October 8, 2012
We spotted the boots on Ashley Tisdale next. Ashley wore her boots with a tank top and cutoff shorts topped off with a fur vest. A fur vest. In sunny LA. Need we say more?
Ashley Tisdale out shopping with her mom before heading to the Nine Zero One Salon in West Hollywood on March 14, 2013
Last but not the least is Alessandra Ambrosio. We know the Victoria's Secret model's own personal style is naturally bohemian, but even she laid it on a bit thicker for Coachella and wore tie-dye, fringe, and lace all in one go.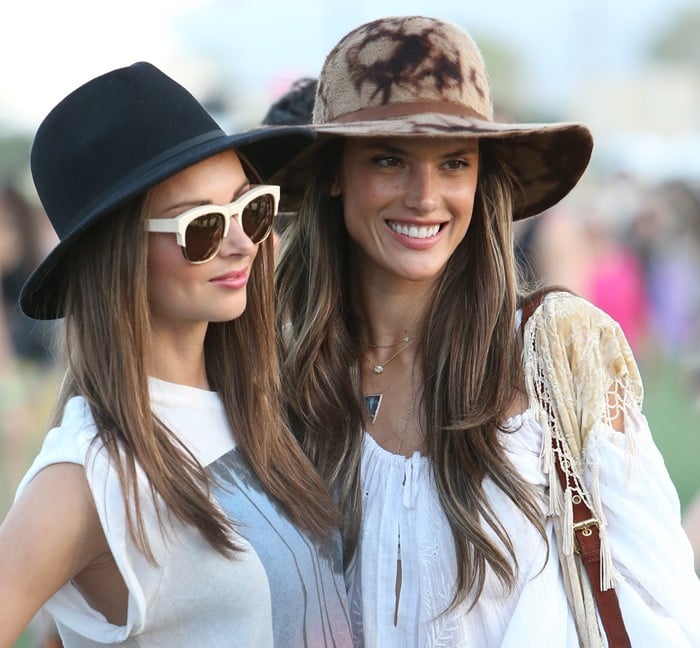 Alessandra Ambrosio at the 2013 Coachella Valley Music and Arts Festival in Indio on April 12, 2013
See what we mean about the boots being ridiculously styled? So, among these three, who do you think had the most ridiculous ensemble — Jessica Biel, Ashley Tisdale, or Alessandra Ambrosio?
When we look at these boots, we don't see how these celebs thought "all studded leather," "fur vest," and "full-on boho."
The Isabel Marant Caleen boots come in black, cognac, and a new blanc white color with multicolored gems. They're $890 at Barneys New York.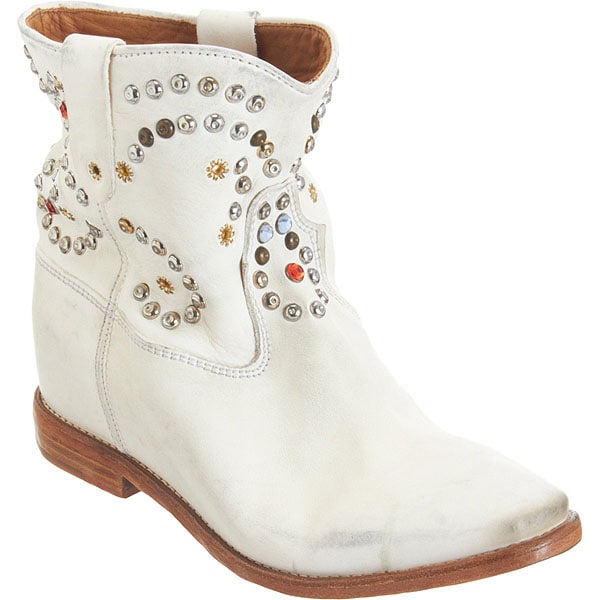 Isabel Marant 'The Caleen' Studded Leather Concealed Wedge Boots
Credit: WENN/STS