Charlize Theron has reportedly expanded her family! This exciting news doesn't have anything to do with her ex-fiancé, Sean Penn — who is rumored to be dating Canadian actress Emmanuelle Frederique Vaugier — but rather, her new daughter.
Apparently the 39-year-old actress has adopted a second child — a U.S.-born African-American baby girl named August. According to TMZ, Charlize worked with an adoption agency for six months before she finally got the custody of the child in July.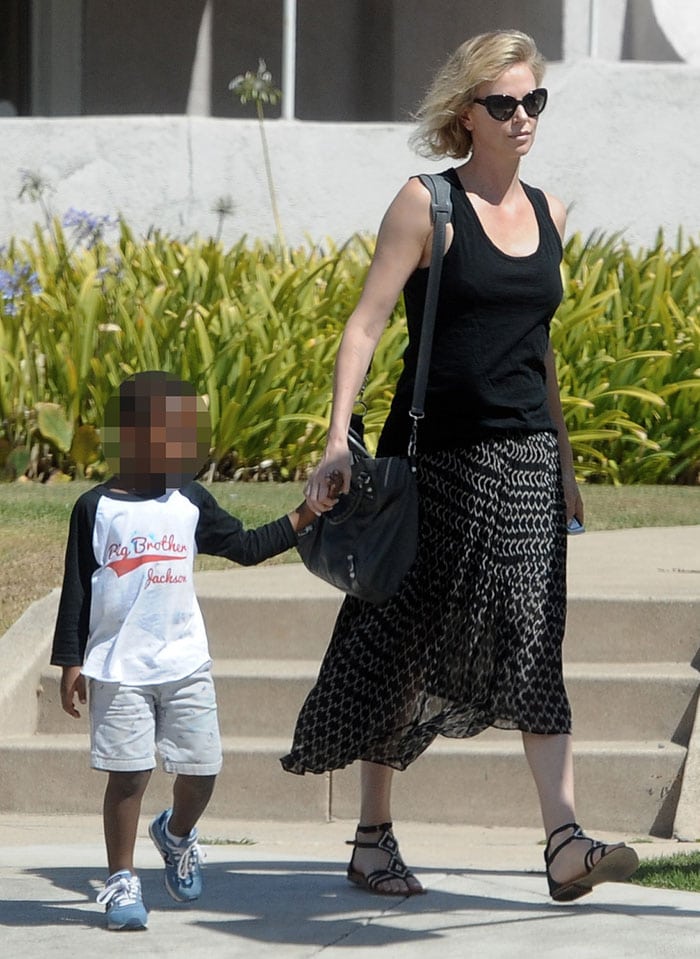 Charlize Theron goes for a stroll in Los Angeles with her adopted son Jackson on August 3, 2015, after reportedly adopting a baby girl
On Monday, Charlize and her adopted son Jackson were spotted out in Los Angeles for the first time since the news about August broke. Jackson, who joined Charlize's family in 2012, looked proud in a shirt with "Big Brother Jackson" emblazoned across the chest.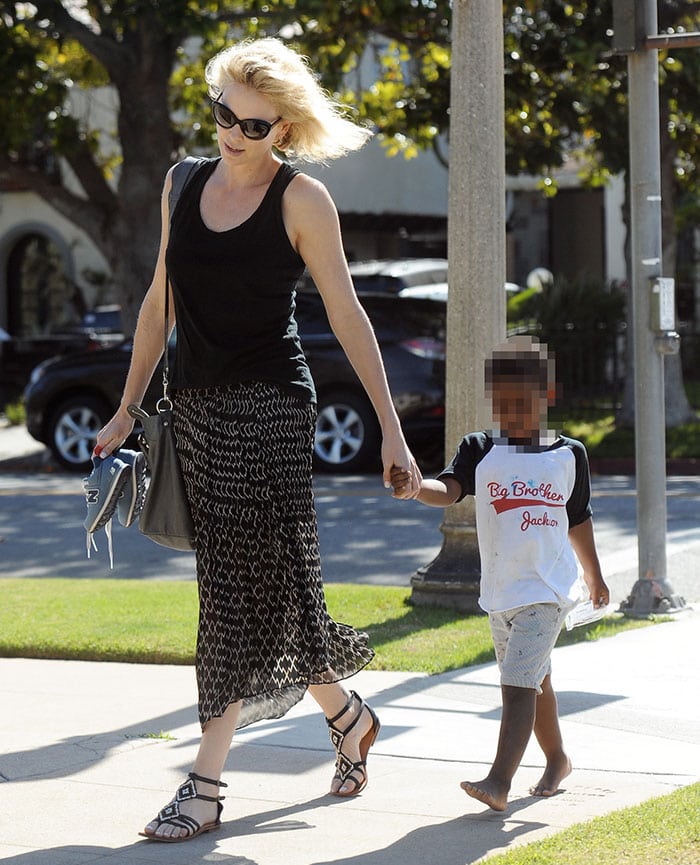 Charlize Theron's blonde bob blows in the wind as she takes a stroll with her barefoot son, Jackson
Charlize decided on a laid-back boho-inspired ensemble comprised of a black tank top, a black-and-white patterned maxi skirt, and matching flat sandals.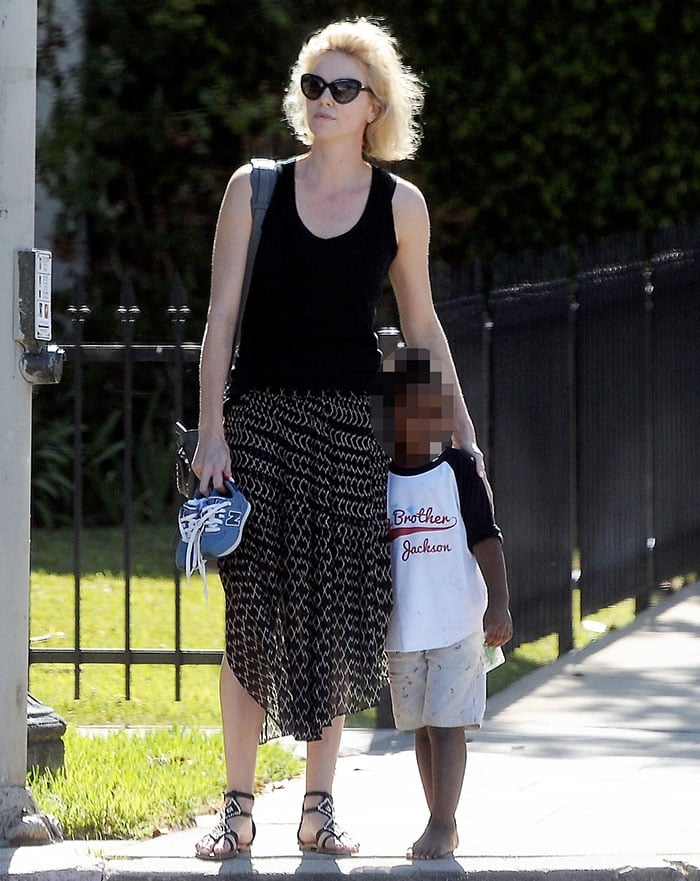 Charlize Theron holds her son Jackson's shoes as the two pause on a sidewalk
She finished the look with unfussy hairstyle and barely-there makeup as she hid her eyes behind a pair of black sunglasses.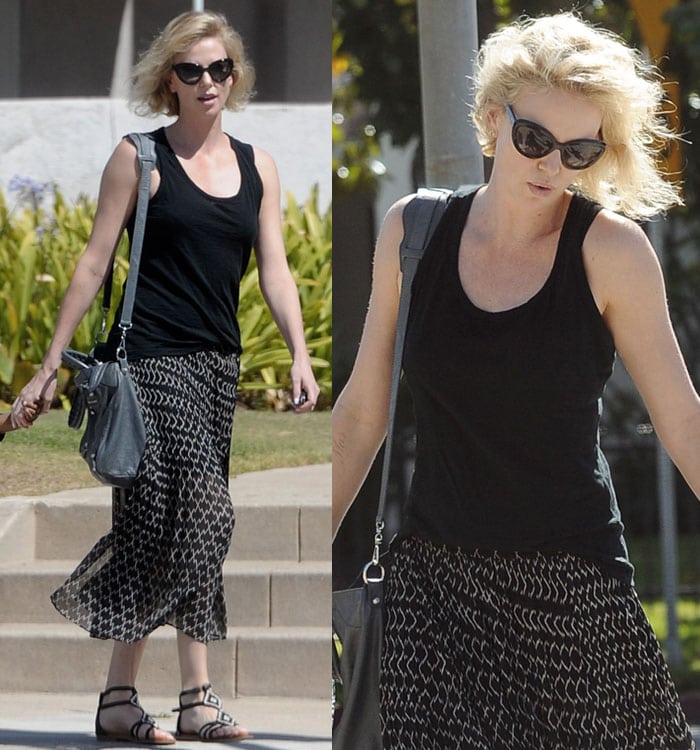 Charlize Theron wore an all-black-and-white boho look for her stroll, including a pair of beaded sandals
Charlize's sandals are by Cocobelle. They feature an intricately hand-beaded Aztec design and leather straps with thong straps and double adjustable ankle straps.
Charlize Theron shows off perfectly pedicured toenails in a pair of Aztec-beaded sandals
Charlize Theron wears Cocobelle sandals during a walk
Check out Charlize's Cocobelle sandals, which can add a kick of boho style to any of your summer outfits.
Cocobelle Aztec Beaded Flat Sandals, $98 at Amazon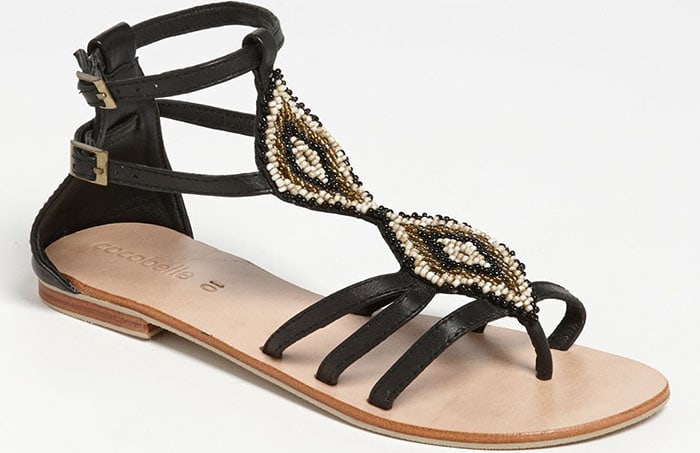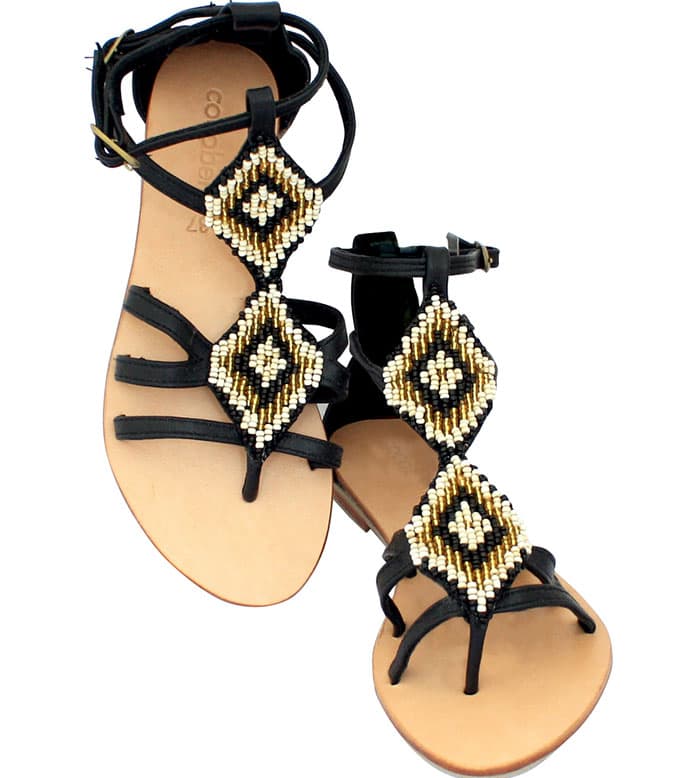 Credit: Cousart / JFXimages / WENN