In November 2017, The Blast reported that James Packer had reached a settlement with Mariah Carey following their contentious split.
Settling a few months earlier, the singer would reportedly receive $5 – $10 million dollars from the Australian businessman, who according to Forbes has a net worth of around $3 billion after selling nearly 50% of his remaining stake in Crown Resorts Limited to Macau billionaire Lawrence Ho's Melco.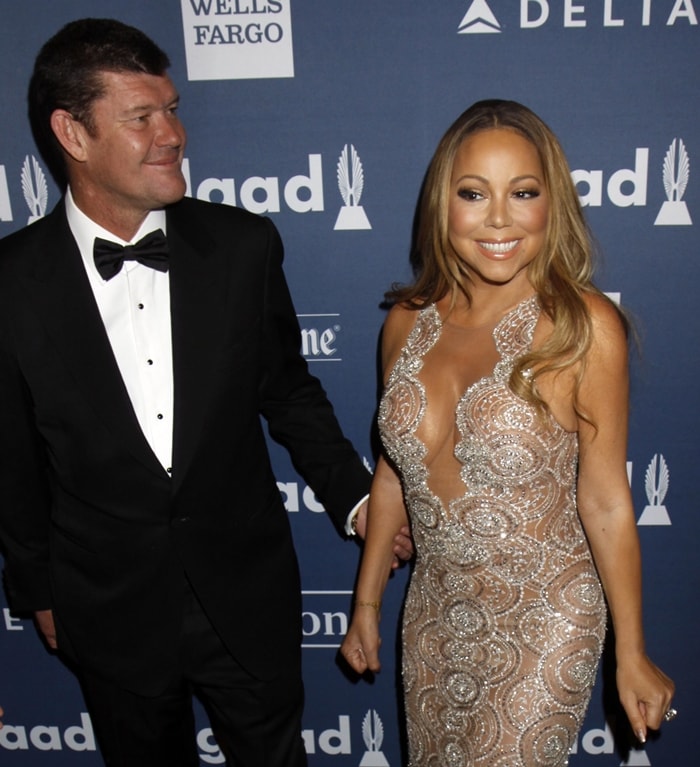 Singer Mariah Carey and James Packer attend the 27th Annual GLAAD Media Awards at The Waldorf=Astoria on May 14, 2016, in New York City
Included in the settlement was her 35-carat diamond engagement ring. Carey was initially asking for a $50 million "inconvenience fee" from her billionaire ex-fiance post-split. The figure was reportedly discussed in prenup negotiations when they were still planning on getting married. How romantic.
Through an introduction by mutual friend Brett Ratner, they met for the first time at the Hercules premiere in 2014 and got engaged in January 2016. They officially broke up in October 2016 following a blowout fight in Greece a month earlier.
Talking about their short-lived romance with The Australian, the billionaire businessman said their relationship was a mistake. "I was at a low point in my personal life," Packer told the Australian newspaper. "She was kind, exciting and fun. Mariah is a woman of substance. But it was a mistake for her and a mistake for me."
You can read more about their failed relationship in Damon Kitney's biography on Packer titled "The Price Of Fortune: The Untold Story Of Being James Packer" that can be purchased on Amazon.
In September 2015, Mariah Carey and billionaire boyfriend James Packer took their relationship to the Hollywood version of "next level".
The duo made their red carpet debut as a couple at the premiere of "The Intern" held at NY's Ziegfeld Theater.
Mariah Carey and James Packer make their first red carpet debut as a couple at "The Intern" premiere held at the Ziegfeld Theater in New York City on September 21, 2015
When two celebrities walk the red carpet together for the first time, we can assume that they're ready to move on to some serious stuff.
Mariah Carey and billionaire boyfriend James Packer striking a pose on the red carpet
Mariah was every bit her typical diva self in a burgundy Alaïa gown paired, which she paired with matching burgundy Gucci platform sandals.
She topped it off with burgundy sunglasses and a black Alaïa snakeskin jacket.
A fan captures a photo of both Mariah Carey and James Packer on a smartphone
She finished her look with clean beige-toned makeup, diamond earrings, and glittery silver nail polish.
Mariah Carey arrives at the Ziegfeld Theater in for the premiere of "The Intern"
Considering Mariah wore a very similar look to push her twins on the swings at a park, this red carpet outfit is nothing special for her.
Mariah Carey pairs burgundy sunglasses with a burgundy Alaia gown, Alaia snake-textured jacket, and matching Gucci platform sandals
It was clearly a sign of how Mariah values her new relationship with her wealthy boyfriend.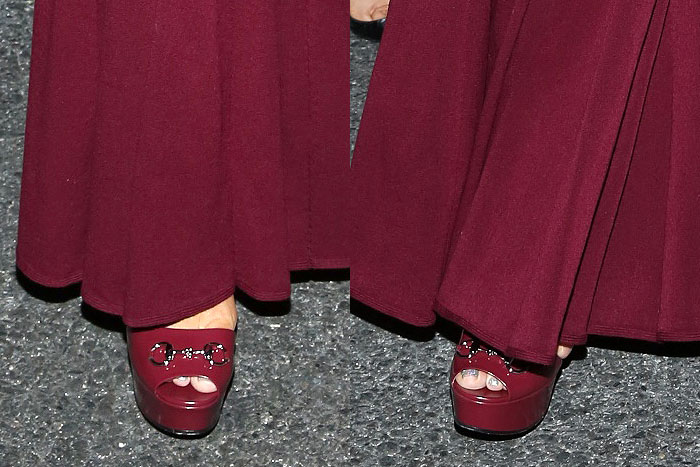 Mariah Carey's Bordeaux Gucci "Claudie" platform sandals peek out from beneath her matching gown
Do you think Mariah Carey and James Packer look uncomfortable together? Or could it be just first-time jitters?
MC's shoes are the Gucci "Claudie" sandals in Bordeaux. Shop Gucci shoes at Farfetch and Nordstrom.
Gucci Claudie Platform Sandals in Bordeaux, £490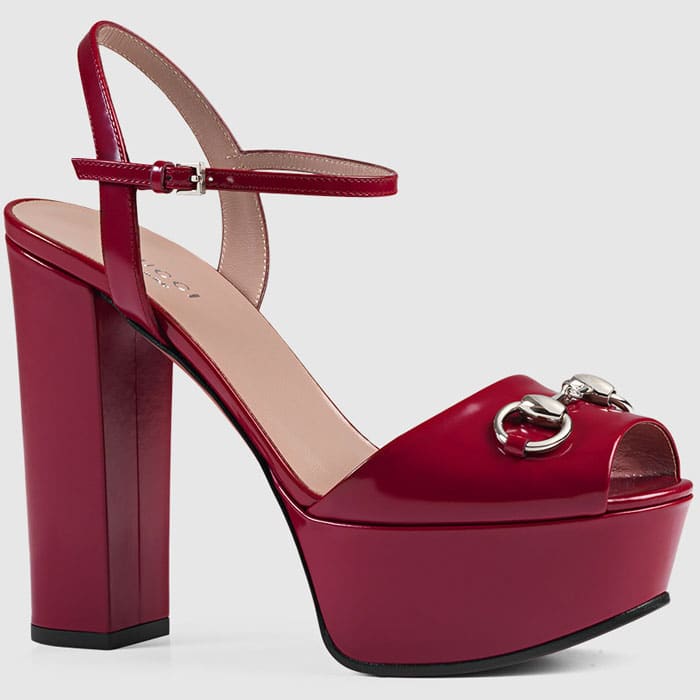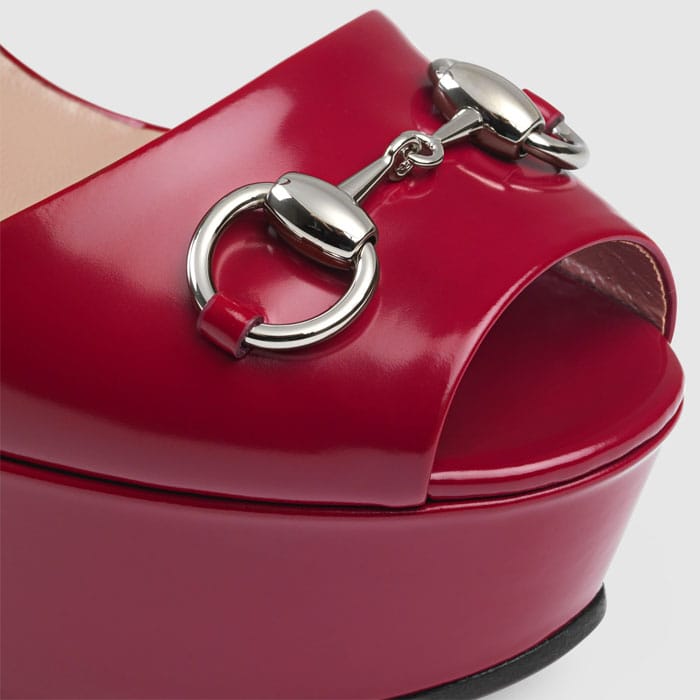 Credit: Andres Otero / C. Smith / Ivan Nikolov / WENN / Michael Carpenter