Often mistaken for her doppelgänger, Mila Kunis, Sarah Hyland simply responded "We know" when asked about the resemblance on Twitter. They are, perhaps surprisingly, not related.
Mila Kunis (R) and Sarah Hyland (L) look strikingly similar
While "That '70s Show" actress is eight years Hyland's senior, it's not easy to tell them apart. Sarah met Mila for the first time at a Nylon party in 2010.
At the time, Kunis was a Golden Globes Best Supporting Actress nominee for her role as Lily in the American psychological horror film Black Swan.
"She came up to me and said she gets called me all the time too," Hyland told the monthly women's fashion magazine Instyle.
"She said that sometimes she pretends she's me because it makes her feel young. I asked if I could pretend to be her next time somebody asks me if I'm her, and she said OK."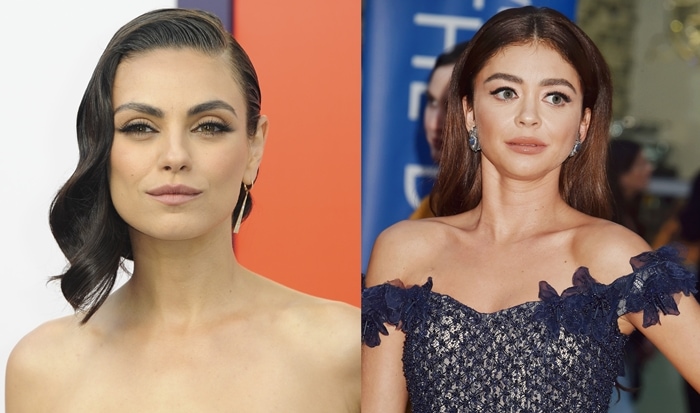 Mila Kunis (L) is often mistaken for lookalike actress Sarah Hyland (R)
On the Golden Globes red carpet a few months later, Hyland heard a foreign news outlet scream "Mila!" at her before asking questions about Black Swan.
"I saw two roads I could go down," Sarah said jokingly. "One was to tell the reporter they had the wrong person. The other—and I was so tempted to do this—was to scream, 'Natalie Portman's a bad kisser!' But I knew it would be trouble, so I didn't."
In January 2016, Sarah Hyland skipped the 2016 People's Choice Awards, but she sure wasn't going to miss the after-party hosted by Daily Mail.
Sarah Hyland glittered in a Swarovski-embellished crystal bustier top
The then 25-year-old actress showed up on the red carpet of the after-party and shared some interesting tidbits on how she spent her New Year.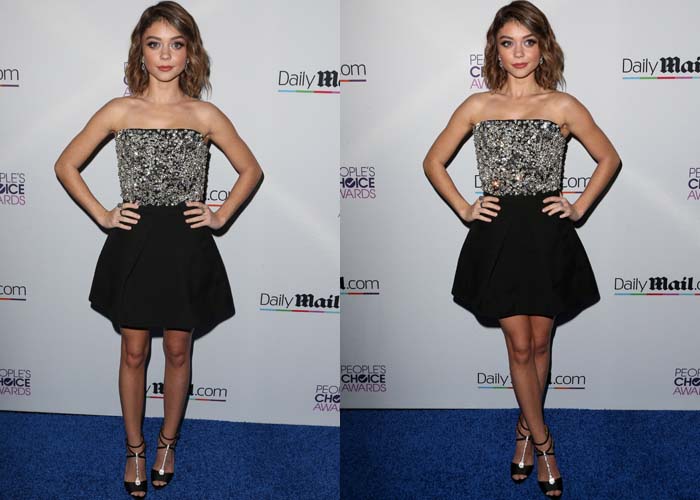 Sarah Hyland wore a strapless black dress from Vera Wang
Sarah wore a dress with a heavily-jeweled bodice and a flared skirt by Vera Wang.
As if the large gems on her dress weren't enough, the actress added more shine to her ensemble by choosing Brian Atwood's "Avice" crystal-embellished heels for her feet.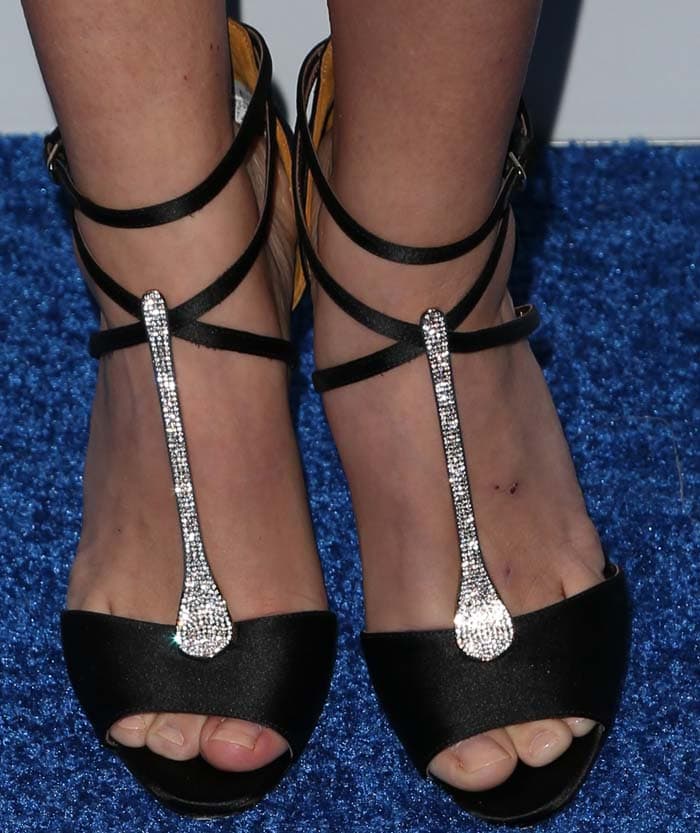 Sarah Hyland shows off her sexy feet in Brian Atwood sandals
Sarah shared that she spent New Year's Eve at her friend Vanessa's house, stomping on pizza boxes.
If you're wondering who the "Vanessa" is, she just happens to be Vanessa Hudgens, who is pictured stomping on a pizza box on Sarah's Instagram.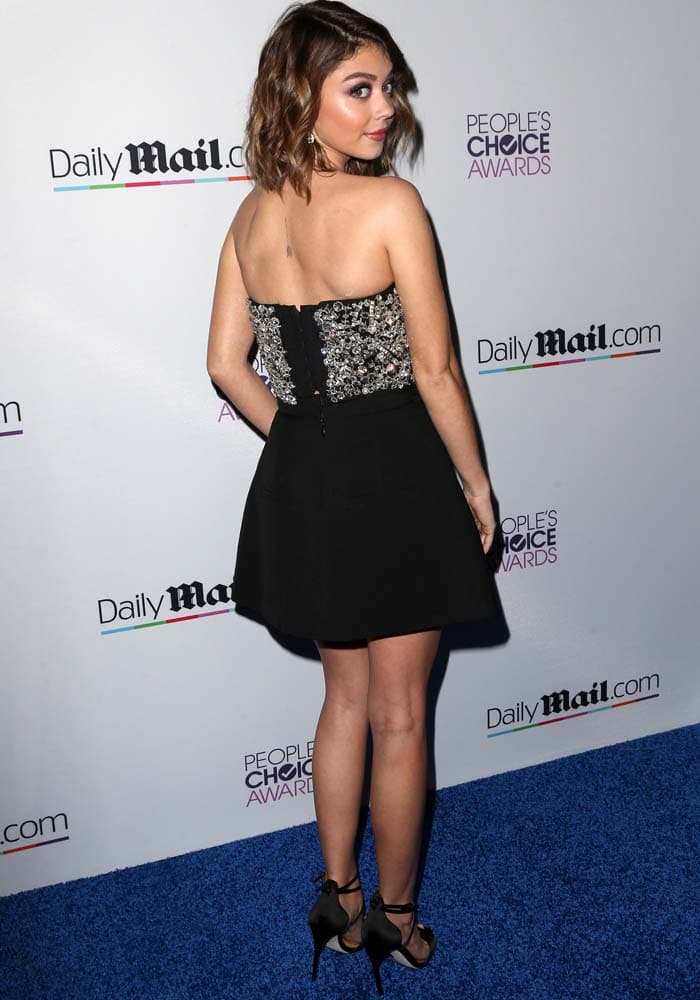 Sarah Hyland flaunts her sexy legs at Daily Mail's Afterparty for the People's Choice Awards 2016 in Los Angeles on January 6, 2016
The holiday festivities may be over, but the awards season has just begun. To get your own lavish red carpet moment, grab the Brian Atwood "Avice" heels at Amazon.
Brian Atwood Avice Satin Embellished T-Strap Sandals, $1,295
Credit: FayesVision / WENN / Sheri Determan / Brian To / Avalon / Apega