Despite what top designers including Christian Louboutin are saying, the YNS community remains lukewarm towards the clear shoe trend.
You say they're like expensive jelly shoes and that they need air holes. They also have that tendency to give you "foot fog", which is that embarrassing situation where your shoes are all steamed up because feet happen to naturally sweat.
Still, that's not stopping forever boundary-pushing shoe label Jeffrey Campbell from taking a shot at the trend and wow, did they take a shot at it. They've not only reinvented the clear trend but are downright creating mind illusions with it. Wrap your brain around these:
Jeffrey Campbell puts the clear on the vamp strap and the wedge heel on this 'Jehens' sandal which makes it look like as if only the ankle strap is holding it up. If you're wearing these with pants and someone looks at you from afar, they'd probably be wondering why your shoe only has a footbed:
Jeffrey Campbell 'Jehens' Sandal, $134.95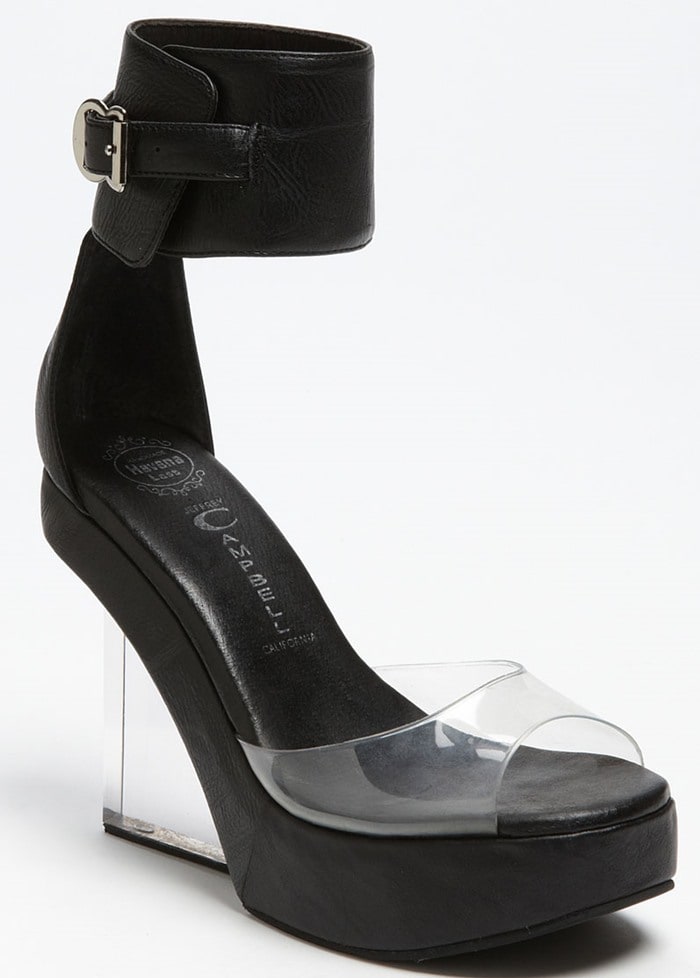 This one's a little more subtle but still an ingenious way of using the clear trend. Those clear straps make this 'Roque' sandal look like as if that metallic gold panel is only floating on top of your feet:
Jeffrey Campbell 'Roque' Wedge Sandal, $159.95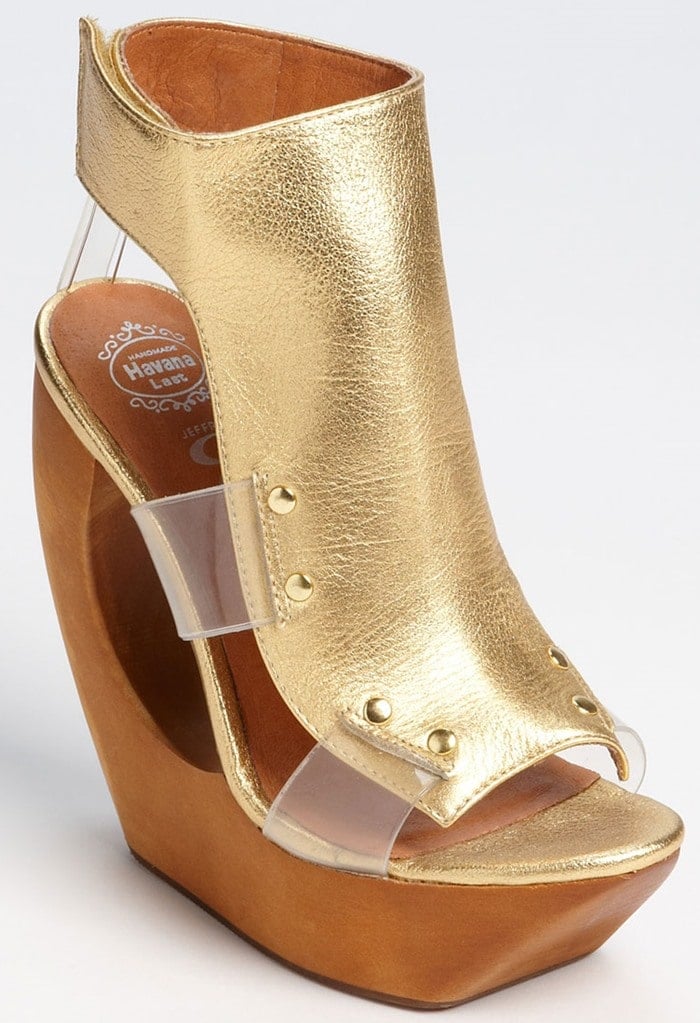 This 'Upend' Oxford is Jeffrey Campbell's most bold usage of the clear trend. Sure, it's a copy of the Simone Rocha Spring 2012 Plexiglas heel oxfords but that doesn't make it any less intimidating to wear!
Jeffrey Campbell "Upend" Shoe In Black Washed With Clear Wedge, $174.95
Not surprisingly, it's this boldest design that's sold out and on back order.
Now, would you go for THESE clear shoes?