The once-blonde Jena Malone is a redhead now. Lest we forget or not notice it, she matched her newly dyed hair with an all-red outfit at the 'St. Vincent' premiere in New York last night.
The 29-year-old actress chose a white-and-red short-sleeved lace dress to showcase her fiery new look. In her hand was a red pearl clutch. The highlight of her ensemble were her red patent boots that shined even more each time a camera's flash bulb went off. Interestingly, the usually fashion-brave Jena chose to downplay her makeup and opted instead for contrasting blue eyeliner and nude lips.
Jena seems to be having so much fun with her new hair color, doesn't she?
Jena Malone at the premiere of 'St. Vincent' at the Ziegfeld Theatre in New York City on October 7, 2014
Jena Malone rocking an all-red outfit with her new red hair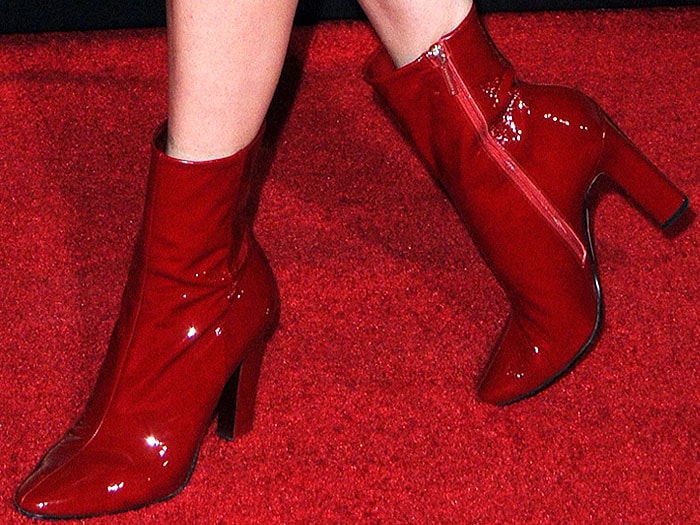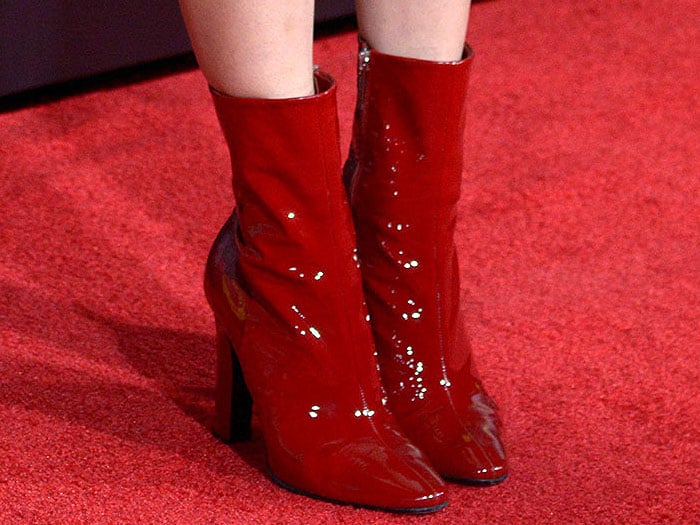 Closeups of Jena Malone's shiny red patent boots
Jena posted a picture of her freshly dyed mane on Instagram on October 4, saying that "drastic times call for drastic measures." Later in the evening, she attended the world premiere of her new movie, 'Inherent Vice', with her new hair styled in double Dutch braids.
Was Jena having a fashion crisis in the hours before the premiere? If she was, the risk of dying her hair a different color definitely paid off as she was impossibly chic in a Valentino Resort 2015 monkey-embroidered dress. We thought we were over underwear-revealing sheer dresses, but Jena made a strong case for it again that evening.
Jena Malone at the Centerpiece Gala Presentation and world premiere of 'Inherent Vice' held during the 52nd New York Film Festival at Alice Tully Hall in New York City on October 4, 2014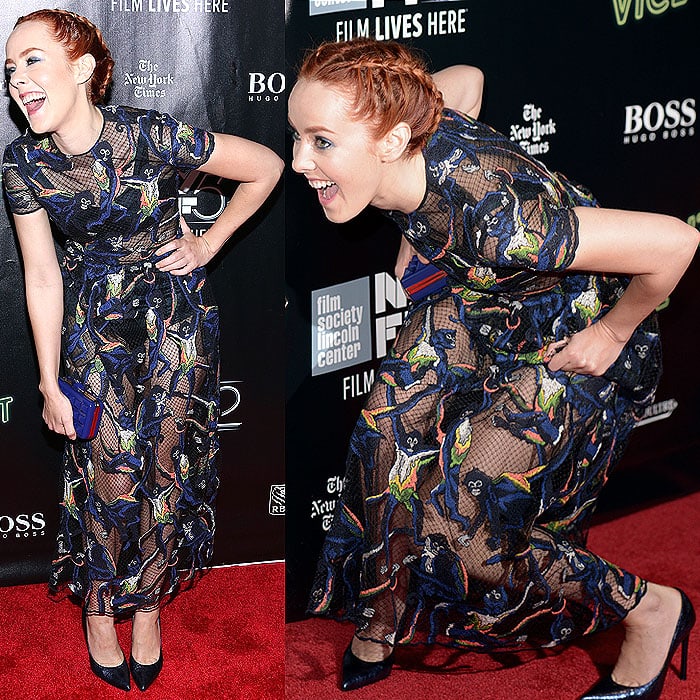 Jena Malone having a grand time and being the #happiestgirlalive on the red carpet
Matching Jena's blue studded clutch were Stuart Weitzman "Nouveau" pumps in blue metallic foil. They also come in metallic mesh and various patent colors at Nordstrom.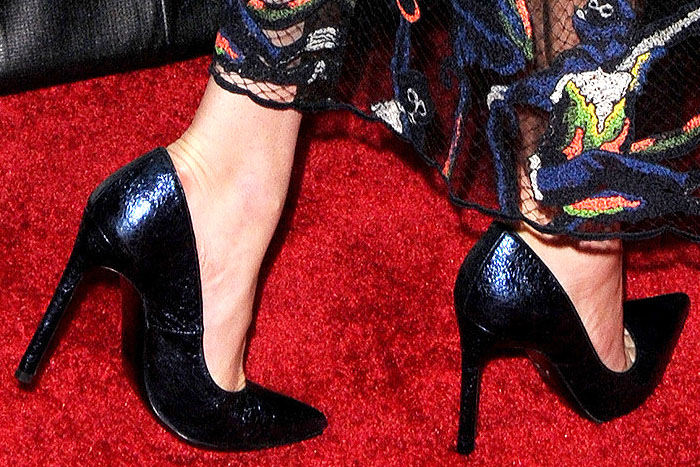 Stuart Weitzman "Nouveau" pumps in blue foil in Jena Malone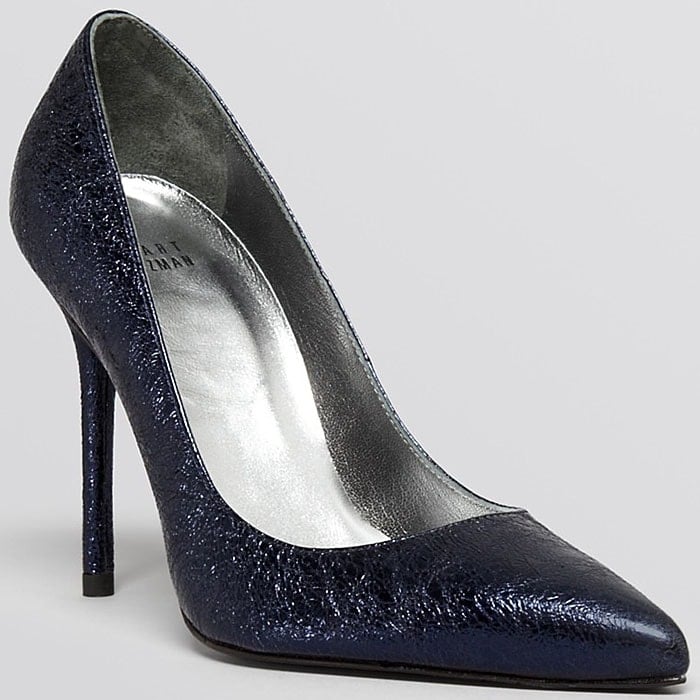 Stuart Weitzman "Nouveau" Pumps in Lapis Blue Foil Nappa, $355
Credit: Andres Otero / Ivan Nikolov / WENN