One stylish celebrity we're fond of stalking — Jenna Dewan-Tatum — was spotted enjoying the sunny California weather while out and about running errands on Wednesday.
The actress was casually dressed in jeans and a peplum-detailed top, but what made her outfit stand out were the shoes.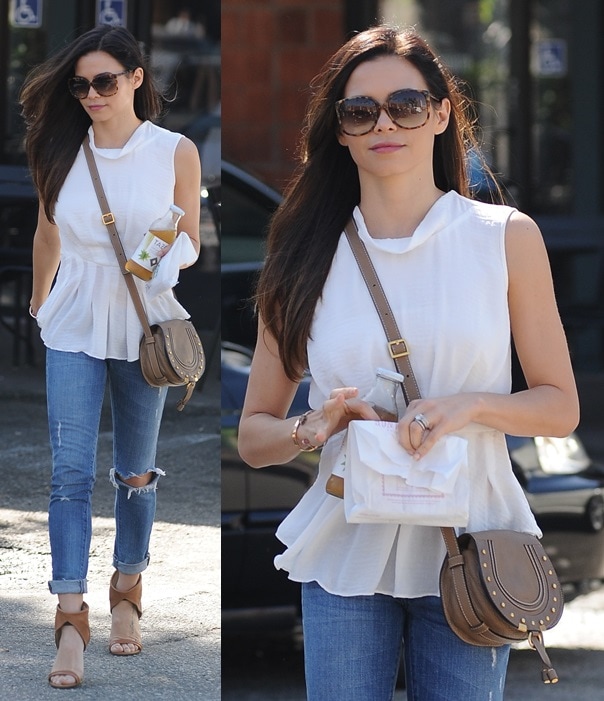 Jenna Dewan-Tatum enjoying the sunny California weather while running errands in West Hollywood on March 19, 2014
Yes, leave it to statement footwear to do all the talking. In Jenna's case, a pair of ankle-wrap sandals that were unlike anything we've ever seen before.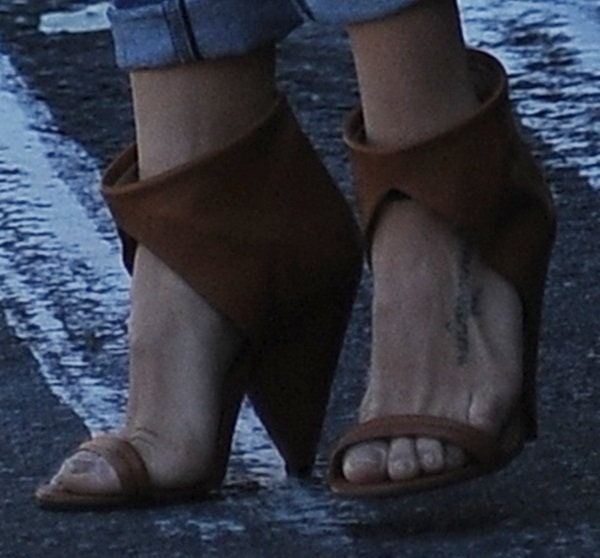 Jenna Dewan-Tatum shows off her feet in cone heel Saika sandals
The one-of-a-kind heels were fashioned with quilted straps and angular cuffs that gave a rather interesting twist to her otherwise ordinary ensemble.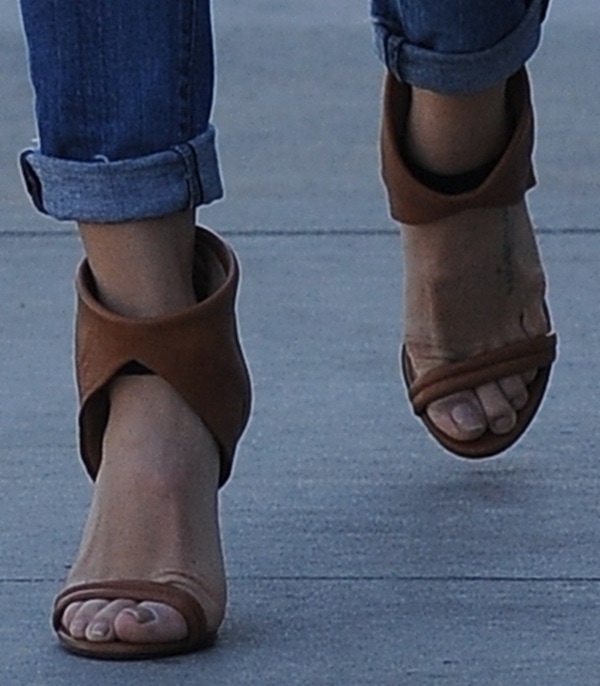 Jenna Dewan-Tatum's one-of-a-kind cone-heeled sandals
Jenna's sandals are from IRO. They're called "Saika," a pair that features a slip-on-bootie-inspired silhouette and very distinct 4-inch-tall cone-shaped heels. The straps on these shoes are quilted, so you get the illusion that there are two straps at the front instead of just one.
Another unique feature of these shoes is the shape of the cuffs. It is cut a little differently and follows an A-line silhouette instead of the usual curved or horizontal line. The design is edgier and perhaps even more flattering to the feet.
IRO Saika Cone-Heel Ankle-Cuff Sandals, $685 at Shopbop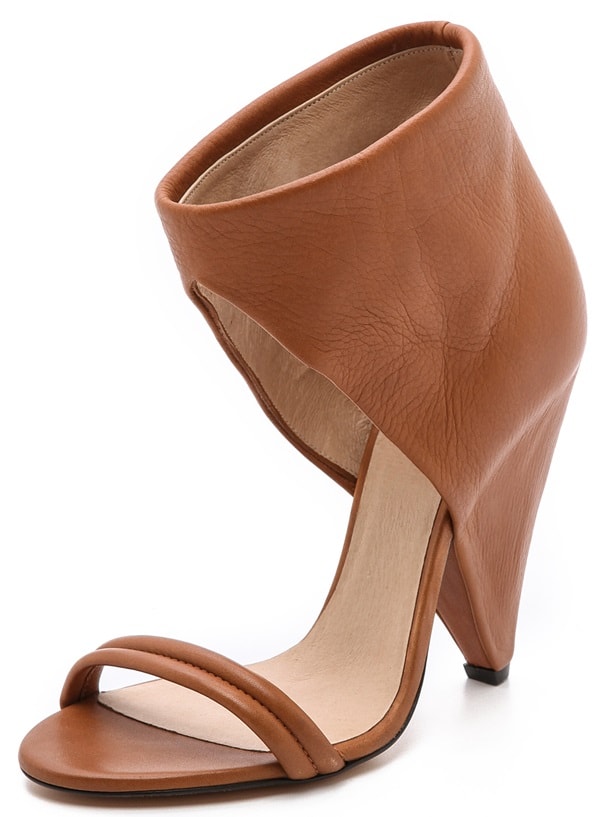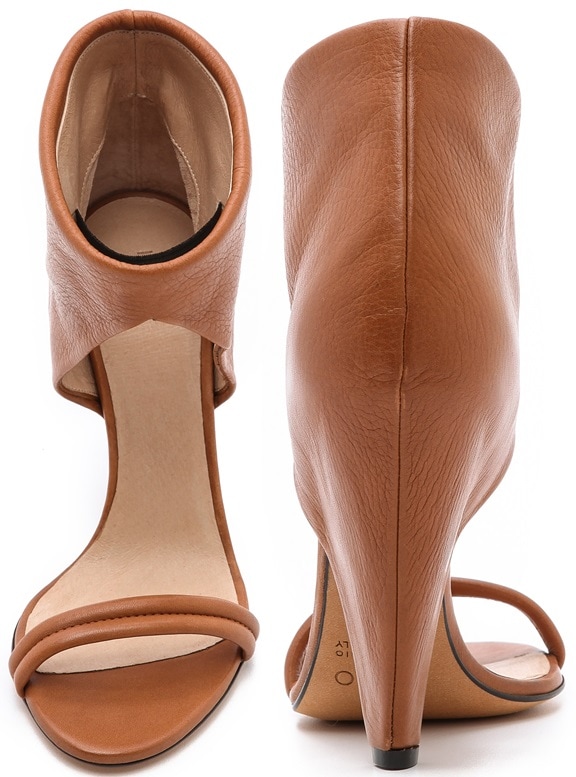 Do you dig the Saika?
They're different. That much we can say. They're head-turning — you know, the kind that stands out and instantly turns your ordinary look into something fabulous. You can find these IRO sandals at Shopbop if you would like a pair. They retail at a pricey $685.
If you want to steal Jenna's look, wear the Saika sandals with ripped jeans and a white top. If you don't have ripped jeans in your closet, you can easily make them using an old pair (just make sure they fit well). Here's a helpful DIY video from photographer and blogger Zuzana:
Credit: WENN