Now that her modeling career has reached incredible heights, we think it's safe to say that Kendall Jenner has mastered the "model-off-duty" vibe.
Kendall Jenner's B-Low the Belt "Bri Bri" belt
While on her way to a runway rehearsal for a Men's Fashion Week show in Paris, the 19-year-old was photographed wearing a striped Givenchy top with a V-neck so deep it nearly hit her belly button.
Pairing the top with black skinny jeans and Gianvito Rossi pumps, she elevated her statement look with a B-Low the Belt "Bri Bri" waist belt, Saint Laurent aviator sunglasses, and a Givenchy handbag.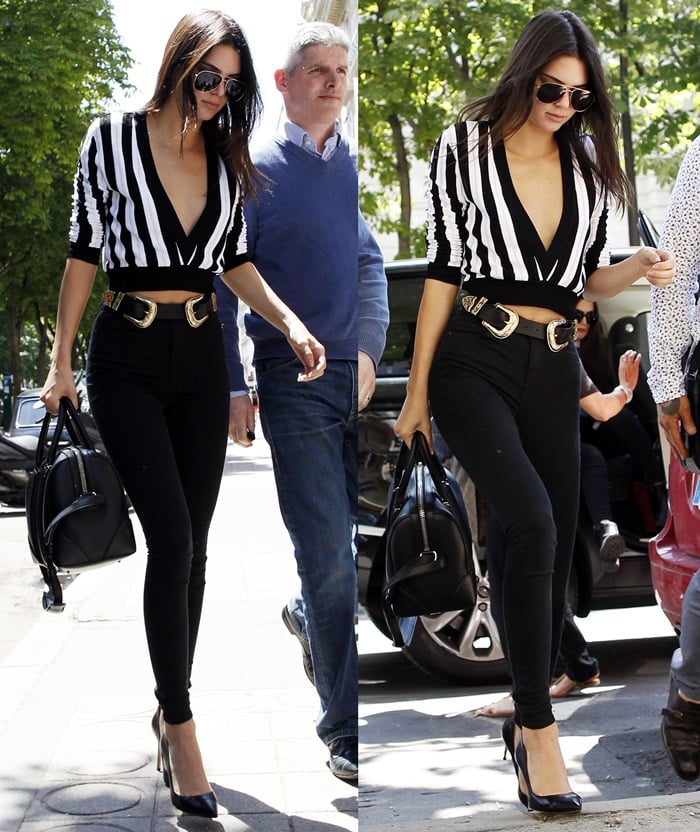 Kendall Jenner wears a striped Givenchy top before a runway rehearsal in Paris, France, on June 26, 2015
Although she wasn't wearing any makeup in preparation for the fashion show, Kendall looked as put-together as she usually does.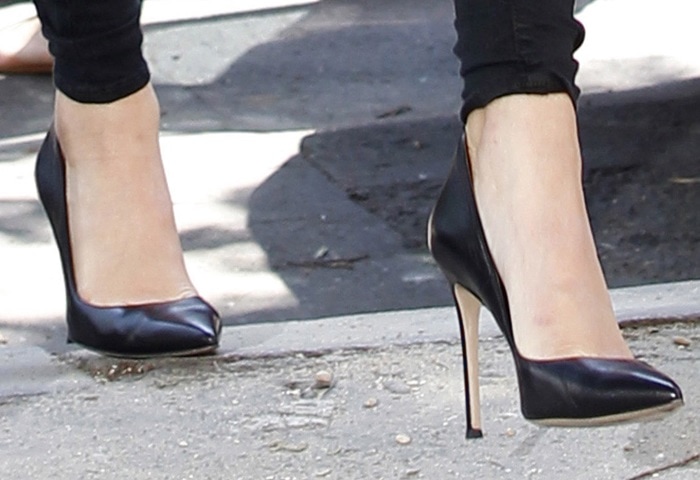 Kendall Jenner's Gianvito Rossi shoes
Are you a fan of Kendall's off-duty style? If yes, make like a supermodel and get your hands on these utterly classic Gianvito Rossi pumps at Farfetch and Nordstrom.
Gianvito Rossi "Ellipsis" Pumps, $765 at Farfetch and Nordstrom
Credit: WENN