Looks like the year is starting off on a pretty good note for Jennifer Garner. After a very rough 2015 due to an ongoing divorce with Ben Affleck and the nanny drama, the actress may have found a new love interest to keep herself preoccupied.
Jennifer was spotted taking her son, Samuel, out in Brentwood on an afternoon to play.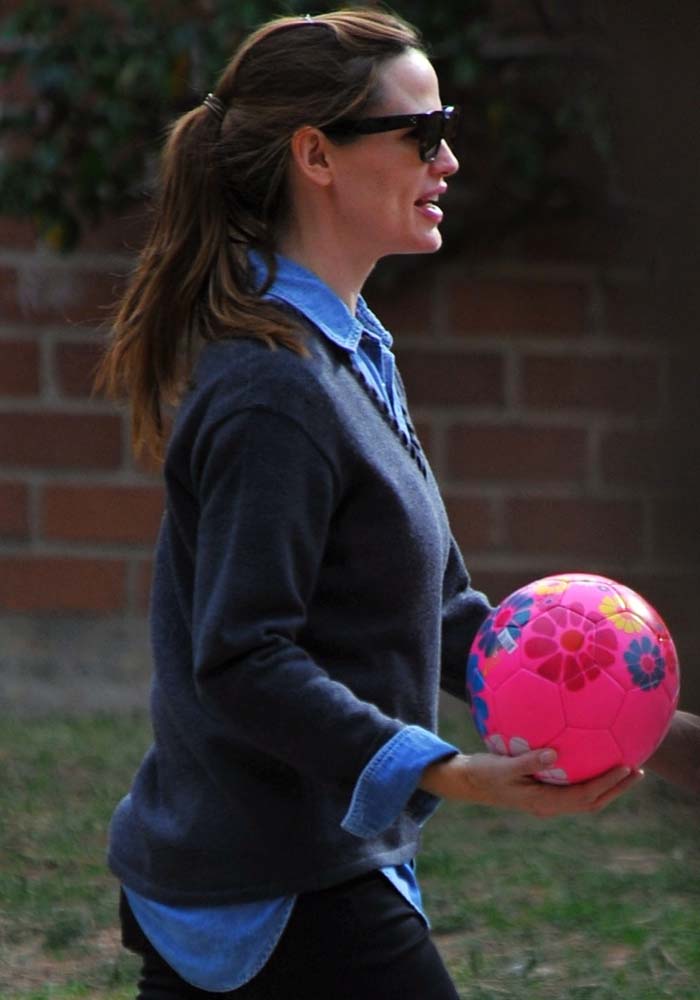 Jennifer wore a chambray top layered underneath a sweater. The 43-year-old paired her tops with black jeans and Isabel Marant tassel boots, and kept her eyes hidden behind a pair of sunglasses.
The actress was all-smiles as always as she returned a runaway ball to a kid, and was later on seen carrying a sleepy little barefoot Samuel.
Jennifer Garner takes her son Samuel out to play in Brentwood on January 3, 2016
We're not sure who her new mystery man is, but the two were spotted talking in his car for a good thirty minutes. Reports say the man is the family's accountant.
Prior to the sighting, rumors of Jennifer Garner getting together with Patrick Dempsey were afloat.
Jennifer Garner is spotted in a cozy chat with a mystery man inside his car
Jennifer's Isabel Marant tassel boots were from a collection a few years back, and are now sold out online.
Check out some similar 2016 versions that we spotted below. Grab them at Bergdorf Goodman, Barneys New York, and Nordstrom.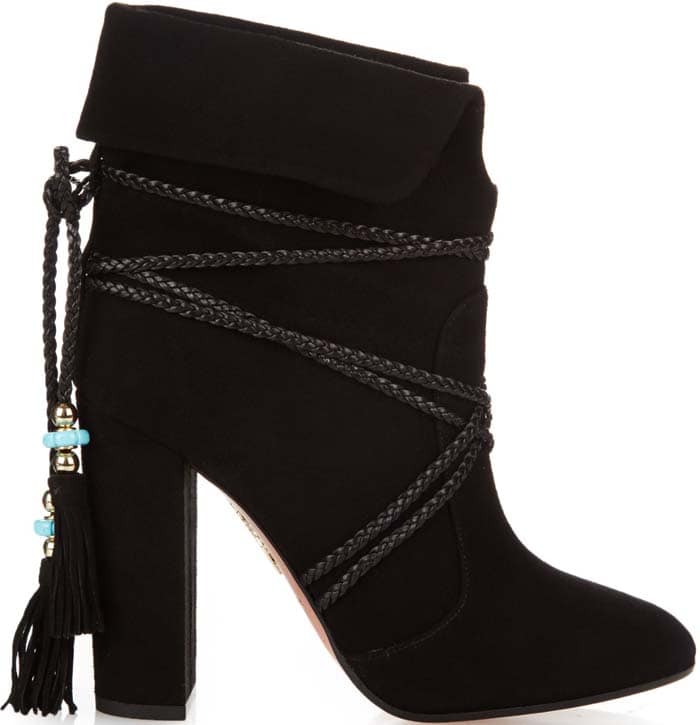 Aquazzura x Poppy Delevingne "Moonshine" Ankle Boots, $1099 at Bergdorf Goodman
Chloé Tasseled Suede Ankle Boots, $995 at Barneys New York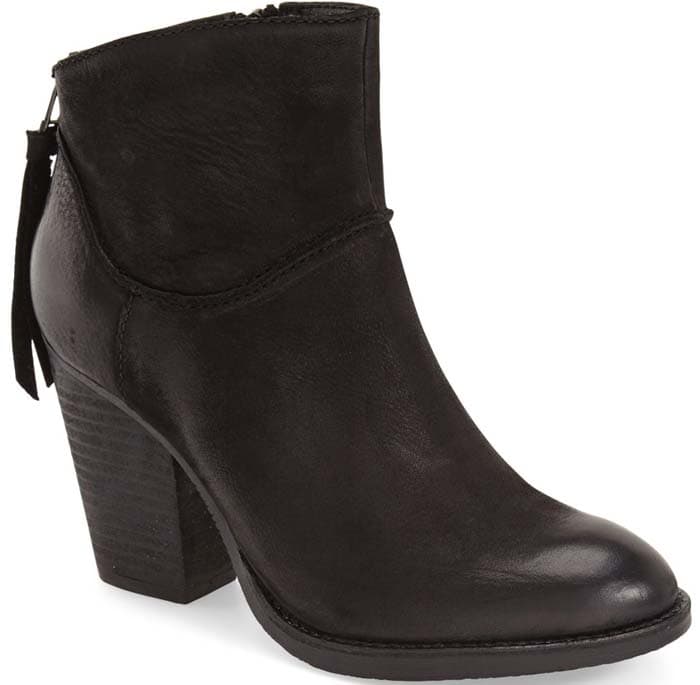 Steve Madden "Radioo" Bootie, $129.95 at Nordstrom
Credit: WENN