Jennifer Hudson accepted an award at World Cancer Research Fund International's An Unforgettable Evening held at the Beverly Wilshire Four Seasons Hotel on Tuesday. She made an attempt to hide her infamous foot corns in Saint Laurent's 'Era' sandals.
The singer and actress was honored with the Nat King Cole award for her ongoing philanthropic work around women's issues. Instead of giving a traditional speech, Jennifer decided to belt out her acceptance speech. "I had to sing my way through it. My biggest fear is public speaking," she captioned with her Instagram post. "Anytime I'm receiving an award I'm more worried about the speech than winning or receiving. Oh lord I gotta speak. So I figured, If I sang, it would calm me to help me get thru it. So I sang my way thru it and it helped #womenscancerresearchfund".
The 36-year-old Oscar winner's off-the-shoulder pencil dress by Saint Laurent was selected by stylist duo Eric Archibald & Rachael Grubbs. She styled her black-velvet knee length frock with 'Era' black embellished cage sandals from the same brand.
Jennifer Hudson wearing a long braided hairpiece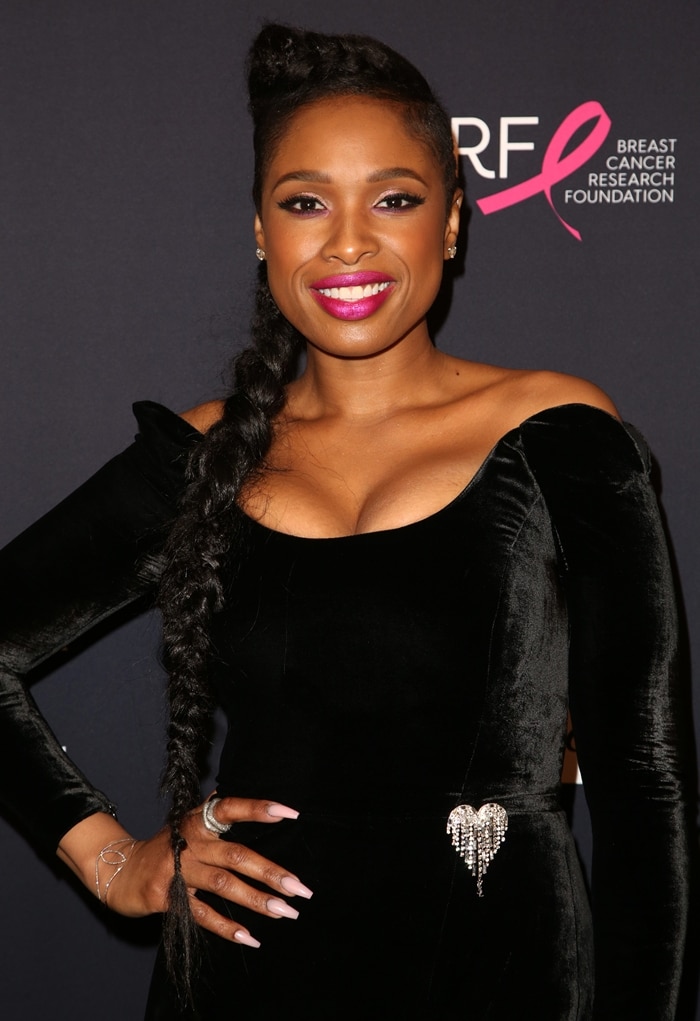 Jennifer Hudson got a pop of color with Smashbox Cosmetics 'So Jelly' liquid lipstick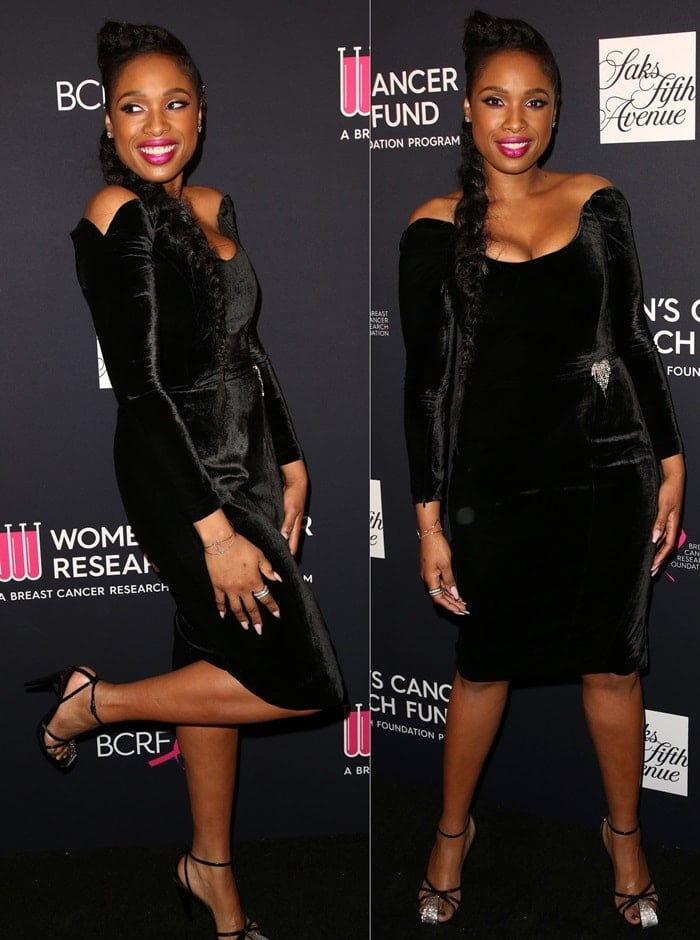 Jennifer Hudson wearing an off-the-shoulder pencil dress by Saint Laurent at WCRF's An Unforgettable Evening at the Beverly Wilshire Four Seasons Hotel in Beverly Hills, California, on February 27, 2018
Jennifer Hudson tries to cover up her foot corns
Jennifer Hudson hides her corns in Saint Laurent 'Era' sandals
Saint Laurent 'Era' Cage Sandals with Black Leather Tiger Print, $995
Saint Laurent 'Era' Cage Sandals in Studded Red Leather, $995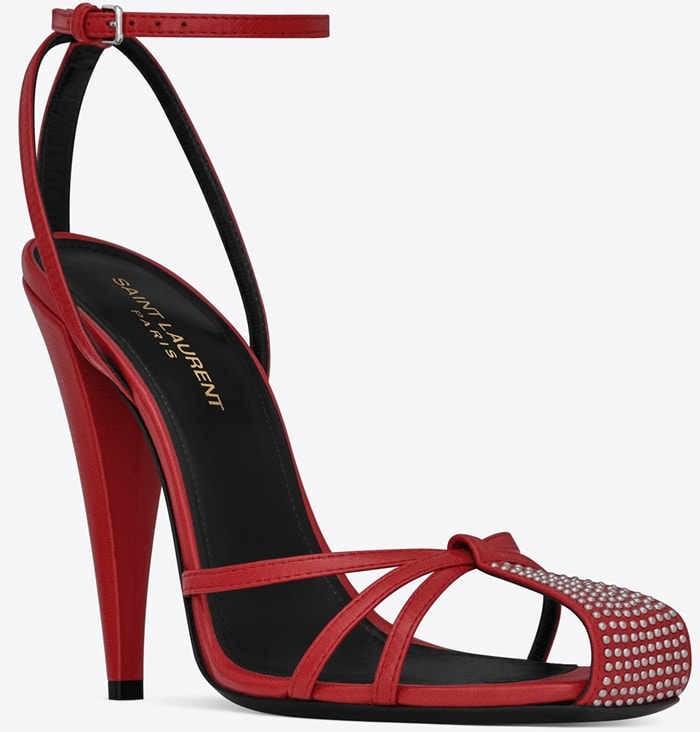 Credit: Dave Bedrosian / Future Image / WENN / Brian To