'American Idol' alum Jennifer Hudson showed off her trim figure at the 2013 Do Something Awards held at The Avalon in Hollywood yesterday. The singer opted to wear Versace for the occasion, favoring a printed top and black shorts plus a whole lot of other extras that were also from the label.
Suffice it to say that Jennifer was literally wrapped in Versace from head to toe. Every accessory she had on her body sported the brand's signature medallion — sky-high heels included.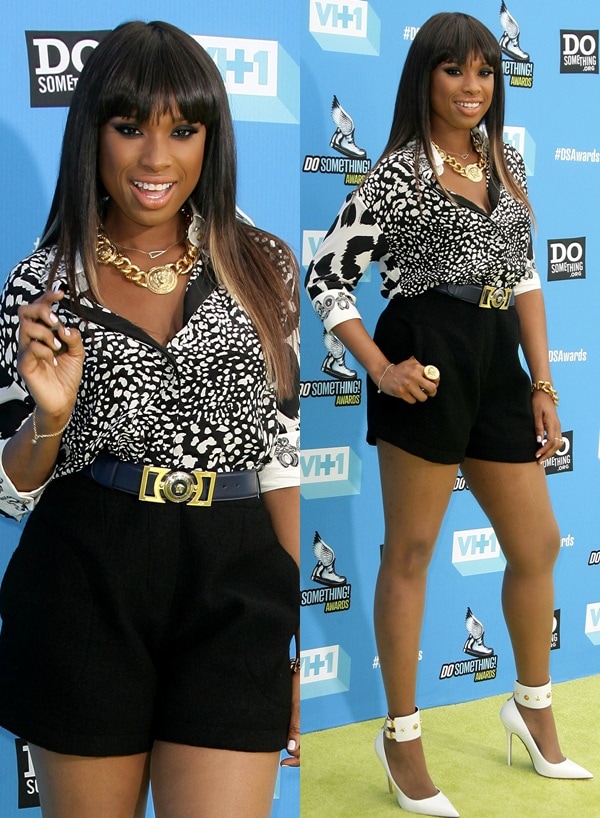 Jennifer Hudson wearing Versace from head to toe during the 2013 Do Something Awards held at The Avalon in Hollywood on July 31, 2013
Do you think she over-accessorized, or was the outfit perfectly put together?
Honestly, we think she looked glam. Perhaps it was the black-and-white palette that made her gold baubles stand out in a more polished way. We're pretty sure she turned heads with her flashy accessories, but at least she didn't look tacky or tasteless. Do you agree?
Now, on to Jennifer's sexy Versace pumps. They're called "Star Studded" — a pretty obvious name given how they come with star and medallion studs on the buckled ankle cuffs. Glam rock is the theme of these shoes, and that is essentially what you will get when you wear a pair. They're crafted from genuine leather materials (inside and out), and they come with 11-centimeter-tall heels for maximum lift. Below is a black version of Jennifer's pumps for you to check out.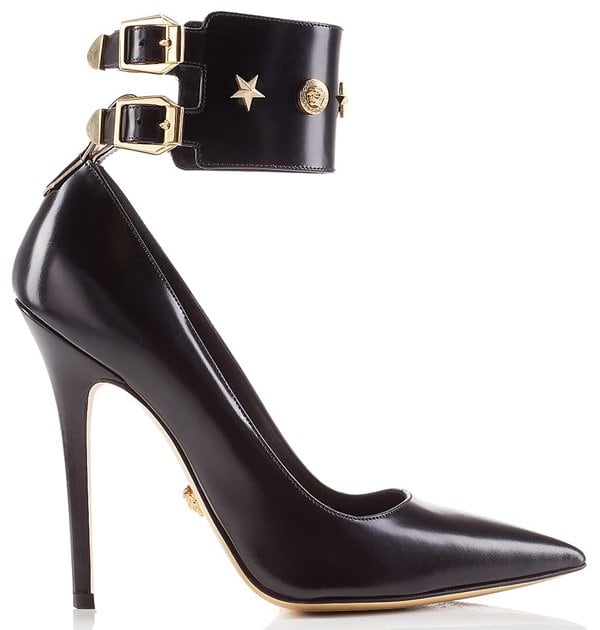 Versace Star-Studded Ankle-Cuff Pumps in Black, $1,125
Like? The silhouette is nothing special, but the gold add-ons actually make it so, agree?
You can save all that money and do a little DIY using more affordable styles, too. Just grab some star studs from Amazon and some hotfix adhesive, and you're all set!
Nine West 'Callen' Pumps, $88.95
J. Renee 'Marli' Pumps, 110
Credit: Adriana M. Barraza/Visual/Nikki Nelson/WENN