Oops, or should we say, almost oops! Jennifer Lopez had a near wardrobe malfunction in a skintight LBD as she made her way to the 'Americal Idol' studios in Los Angeles, California, yesterday.
While Jennifer was busy texting on her phone, her dress, which had a long full-length zipper down the back, began to slowly unzip. Jennifer kept walking and texting, and the zipper kept creeping upwards. Pretty soon, the zipper was open all the way up, almost revealing her famous butt!
Thankfully, the 45-year-old entertainer realized that it was getting a bit too breezy down there and caught the malfunction before it caused any major damage. A vigilant assistant was also on hand to help Jennifer pull down the errant zipper. It really does take an entire team to look this good and stay looking this good, ladies.
Jennifer Lopez heading to a taping of American Idol in Los Angeles, California, on April 8, 2015
Jennifer Lopez busy texting on her phone and not realizing that the back zipper on her dress has fully opened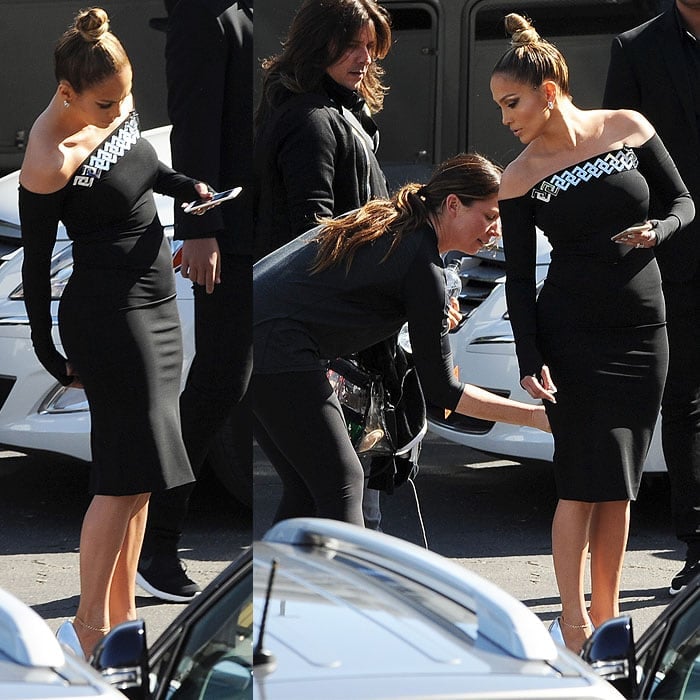 Jennifer Lopez catching the zipper malfunction and getting help from a vigilant assistant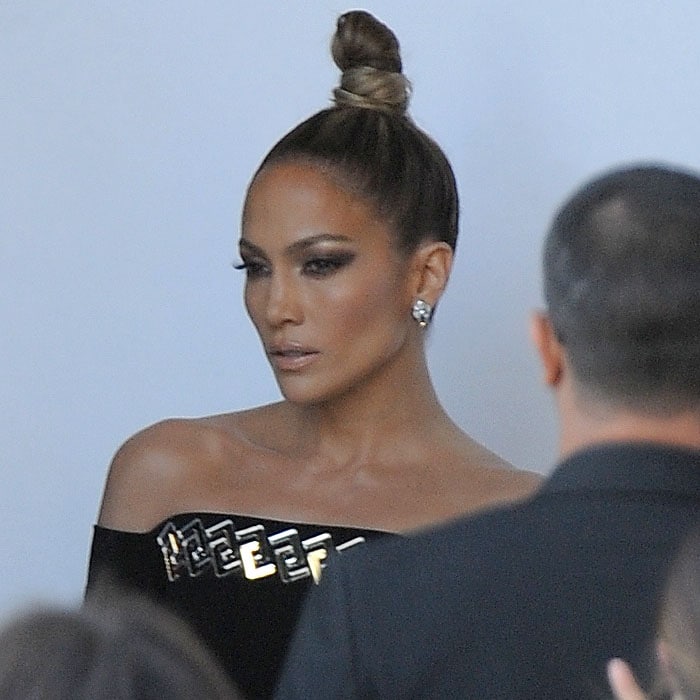 Jennifer Lopez flashing her famous fierce face
Jennifer Lopez flaunting her curves and famous ass-ets in a figure-hugging, long-sleeve, off-the-shoulder LBD
Jennifer Lopez taking a step in Casadei blade-heel pumps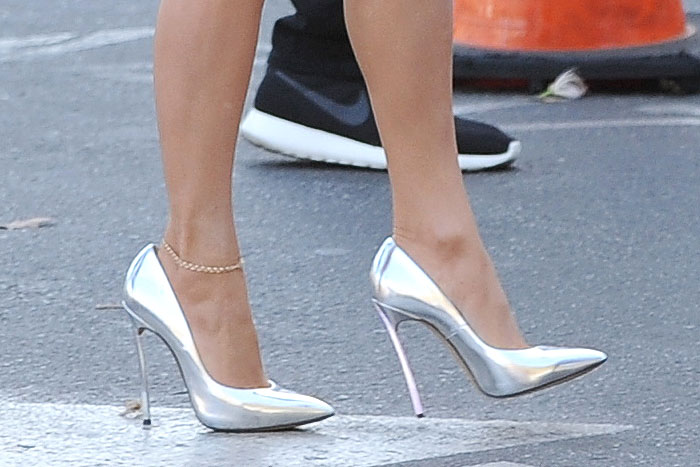 Silver Casadei blade-heel pumps on Jennifer Lopez
There's no mistaking the metal heels on Jennifer's silver shoes. They are the now-classic Casadei blade-heel pumps. You can get the exact silver color at Saks and Casadei: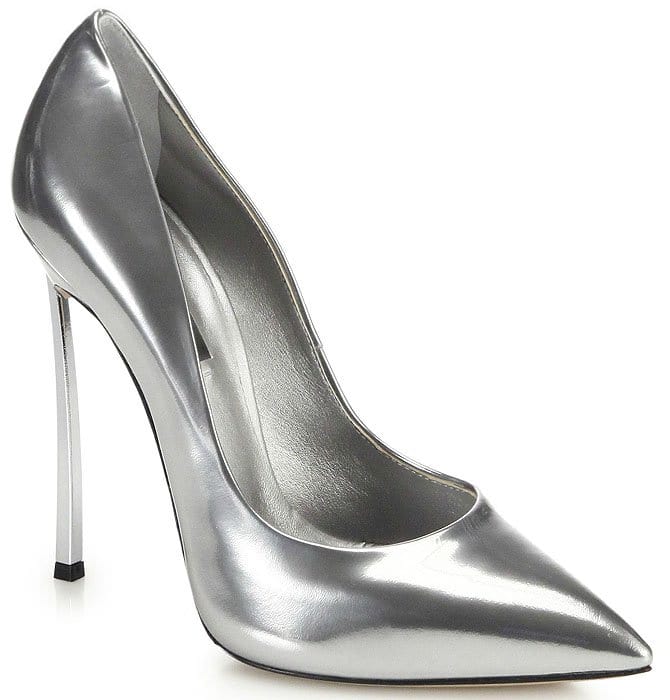 Casadei Blade-Heel Metallic Leather Pumps in Silver, $750
Credit: Cousart / JFXimages / WENN