The always sizzling Jennifer Lopez has got a lot to show off, and this diva knows exactly how to showcase her figure without looking too trashy or indecent. The last time we saw her, she was wearing a mini dress that shone the spotlight on her flawless toned gams. This time, she covered up her legs with pants but gave us a glimpse of her washboard abs.
It's either just the legs, stomach, or cleavage but never all at once, or you will end up looking like a desperate streetwalker. J.Lo has mastered the art of being sexy, and she knows that she doesn't need to reveal too much skin to get attention. During American Idol's Hollywood Week at the Orpheum Theatre, the gorgeous judge wore an ensemble from the ICB spring 2014 collection consisting of loose-fitting wool crepe pants and a cropped moto jacket.
We are completely envious of Jennifer's toned stomach! And we just love how she styled this outfit. For a fiercer look, Lopez finished with an edgy pair of Christian Louboutin "Encage" booties.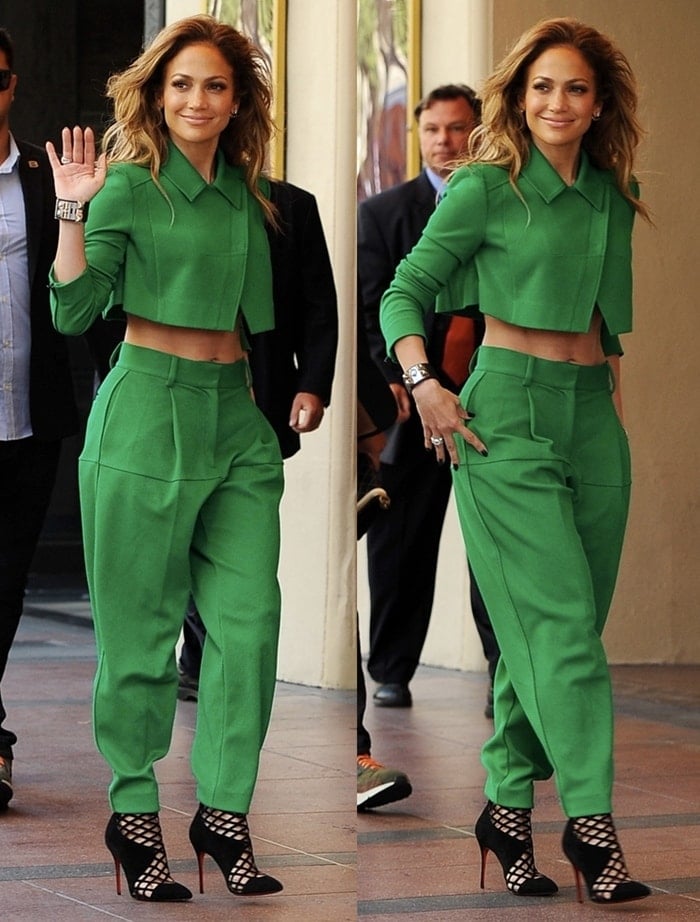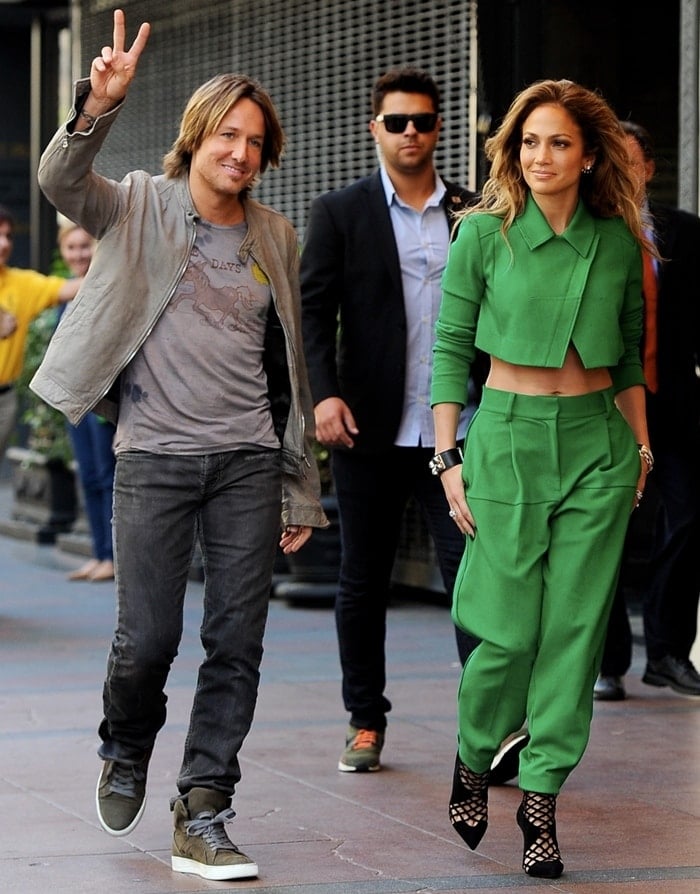 Jennifer Lopez with Keith Urban arriving at the Orpheum Theatre in Los Angeles on October 28, 2014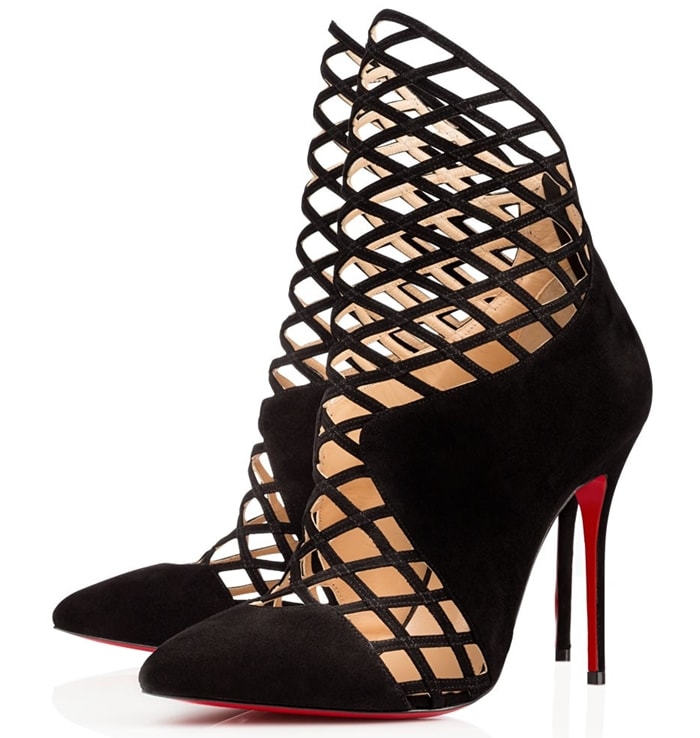 Christian Louboutin "Encage" 100 mm Booties, $1,595
Get the same edgy caged style for less with the following alternatives:
Alexandre Birman Cage Booties, $650
B Brian Atwood "Luanna" Caged Sandals, $247.50 (before: $495)
Izabella Rue "Kallisi" Harness Booties in Black, $24.98-$65.95 at ShoeDazzle
Credit: Cousart/JFXimages/WENN