Yesterday, we featured Jessica Alba in a pair of 'Newbury' booties from Rag & Bone. Just 24 hours later, I spotted the gorgeous Jessica Chastain wearing the exact same style!
The actress opted for the blue denim-like version of the booties, though I unfortunately have not been able to find this version online. However, the 'Newbury' booties are available in several other shades at Neiman Marcus, Nordstrom, and Shopbop.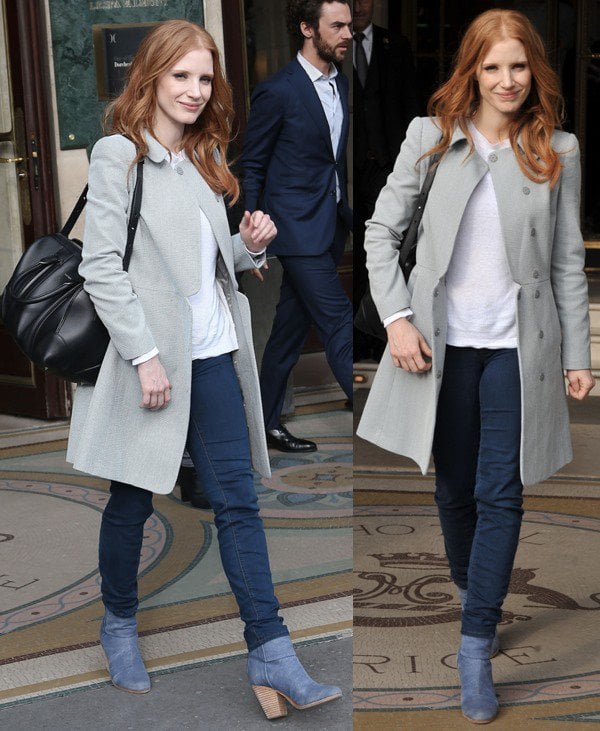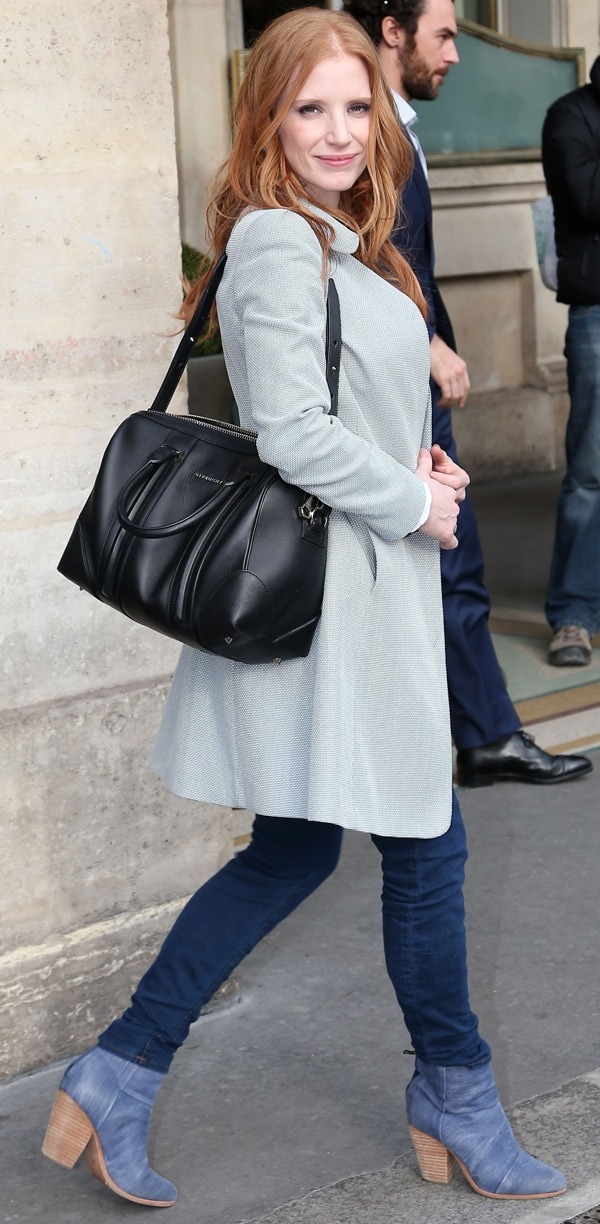 Jessica Chastain leaving the Meurice Hotel in Paris on March 6, 2013
Jessica wore her blue booties with a casual but form-fitting pair of dark denim skinnies. She topped the look off with a creamy white pullover and a light sage green jacket. Her black leather bag grounded the look and added a nice touch of rich leather. I'm a fan of her relaxed but polished and well put together ensemble.
Check out her booties in more detail:
Rag & Bone "Newbury" in Blue Jean Linen
Unfortunately, these cool denim blue booties are sold out online. We found several other colorways at various retailers though. Take a peek!
Rag & Bone "Newbury" in Black Leather, $495 at Nordstrom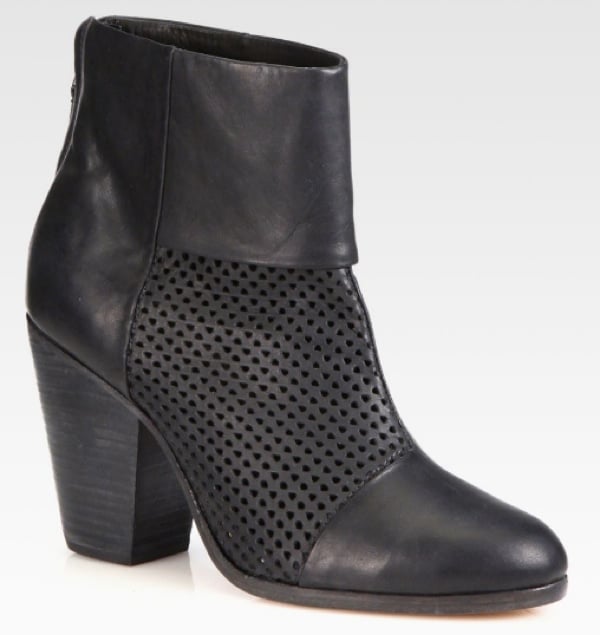 Rag & Bone "Newbury" in Black Perforated Leather, $550 at Saks Fifth Avenue
Rag & Bone "Newbury" in Black Canvas, $495 at Shopbop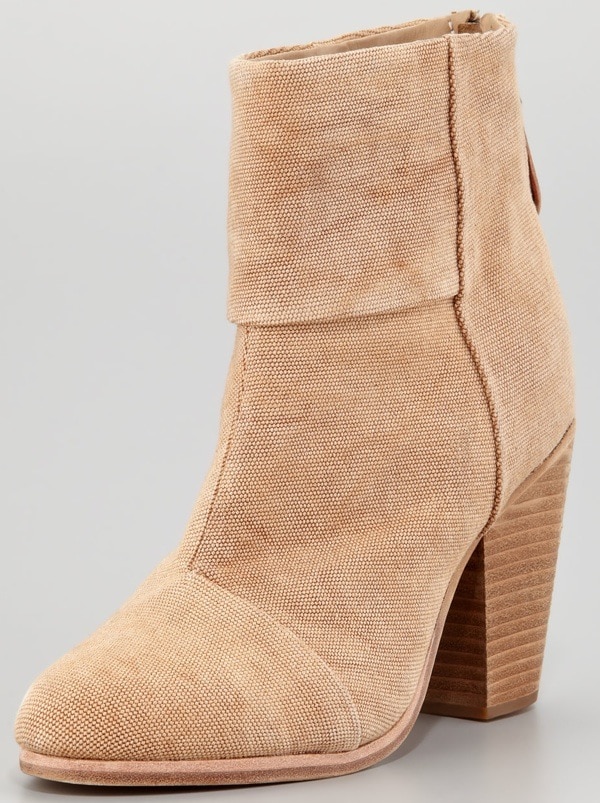 Rag & Bone "Newbury" in Camel Canvas, $495 at Neiman Marcus
What do you think of this basic boot from Rag & Bone? I happen to adore the style. They'd add a little bit of height while remaining nice and comfy. I feel like they'd lend a nice dose of rugged structure to dresses and skirts as well.
I really want to add a pair of 'Newbury' boots to my collection this spring. How about you? Will you make them your next shoes?
Credit: Antoine Cau/WENN