The Alexander McQueen show took place in Paris this week, and the shoes were very edgy and almost over the top, though we were equally shocked by the dirty toenails. I've been a fan of the designer's work since I caught a glimpse of my first pair of McQueen heels, and this current collection tickles my fancy just as much. We have to admit that the shoe styles spotted on the runway are anything but wearable. Nonetheless, they're worthy of some admiration.
If you love to explore the visual feasts that fashion week runways have to offer, continue on. These Alexander McQueen shoes aren't for the faint-hearted, so take the artistic value into consideration and enjoy as you look over the offerings!
Pearl-embellished Alexander McQueen shoes
Pearl-embellished Alexander McQueen booties
Model with dirty toes in Alexander McQueen shoes
Are you thinking the same thing I'm thinking? What is up with this model's dirty toenails!? I hope that this was an intentional artistic statement of some sort because Alexander McQueen deserves to be worn on better pedicured toes!
Model wearing pearl-embellished knee-high gladiator heels
Would you dare to wear this bejeweled headpiece?
Model wearing a bejeweled headdress at the Alexander McQueen Autumn Winter 2013 fashion show
Model wearing a bejeweled headpiece from Alexander McQueen
A model walks the runway at the Alexander McQueen Autumn Winter 2013 fashion show during Paris Fashion Week on March 5, 2013 in Paris, France
Are you more shocked by the shoes or the dirty toenails?
So, obviously, these runway styles aren't available for us, everyday ladies. I found some studded and skull-detailed Alexander McQueen styles at Neiman Marcus though. Take a peek, and tell us which pair you'd make your next shoes!
Alexander McQueen Studded Leather Cage Booties, $1,455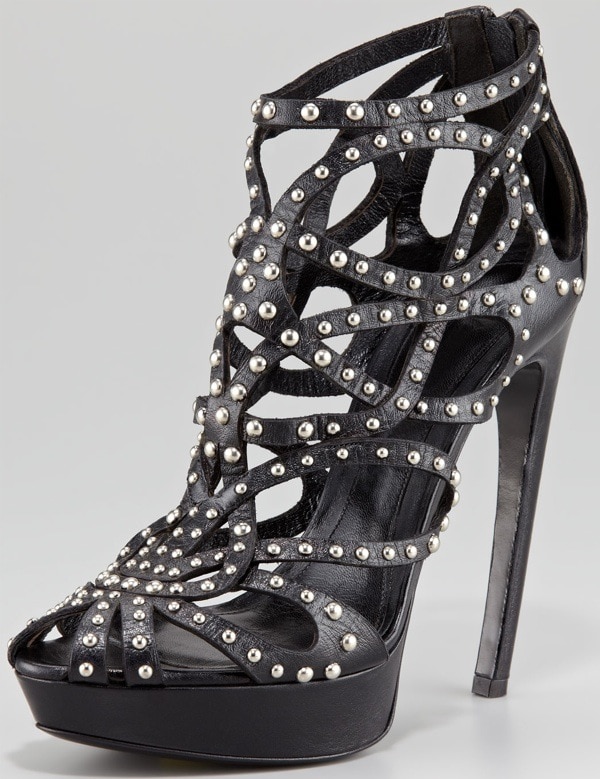 Alexander McQueen Studded Leather Pumps in White, $1,385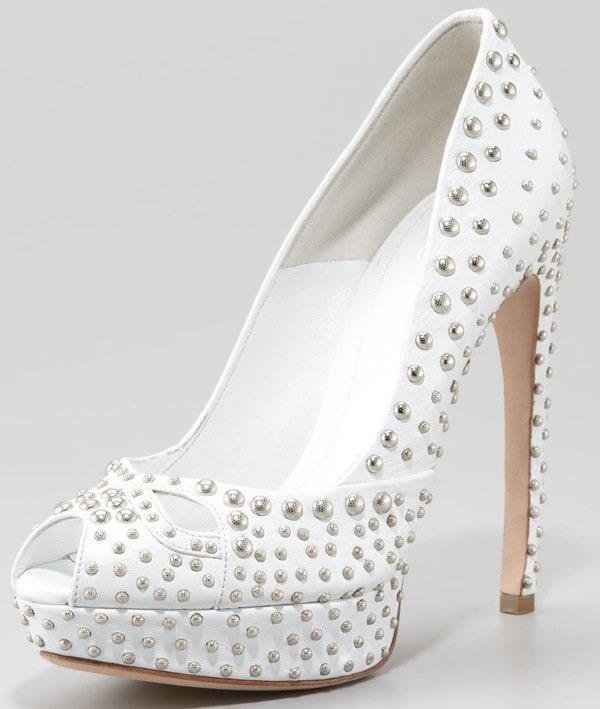 Alexander McQueen Studded-Heel Peep-Toe Suede Pumps, $795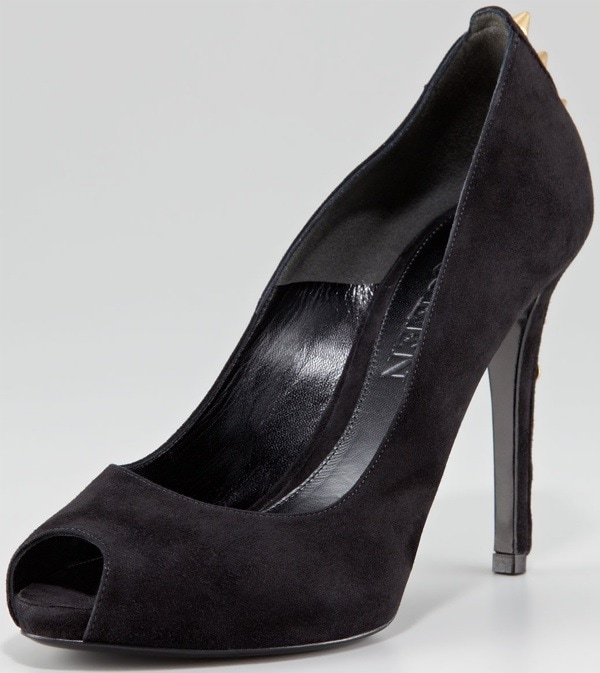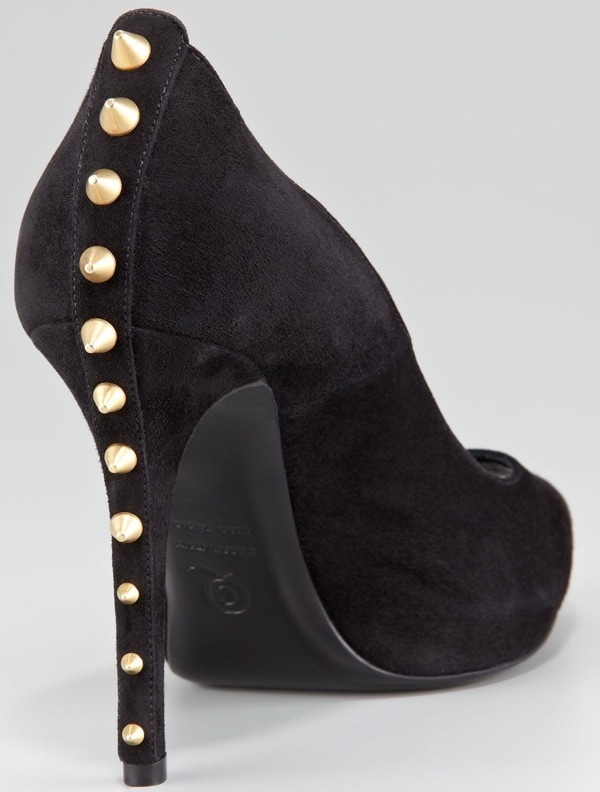 Alexander McQueen Two-Faced Skull Platform Pumps in Red, $1,075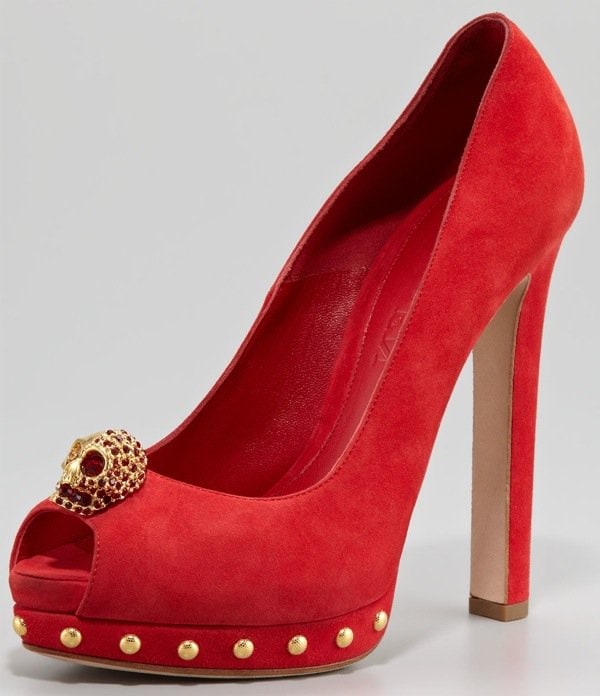 Credit: Marcio Madeira / News Pictures / WENN