Jessica Chastain is losing her touch in terms of fashion. While the acting in her latest flick "Miss Sloane" is receiving Oscar buzz, her style just doesn't seem to be at the same level. Just last week the star was spotted out in New York City in a disappointing ensemble.
The star of "The Help" wore a black a-line dress under a large orange trench coat. We love the bright color of the coat, though it did look a little too large on her small frame. The zipper detail on her Dior dress was also a nice touch.
Her wavy locks and simple makeup matched her attire well. The rose blush really brought out her cheekbones and her nude lipstick accentuated her gorgeous smile.
Jessica Chastain out in New York City on December 5, 2016 wearing a black dress under an orange trench coat.
She finished her attire with black Salvatore Ferragamo striped pumps that even featured cute Gancio buckles on the side. The shoes are made with suede and calfskin.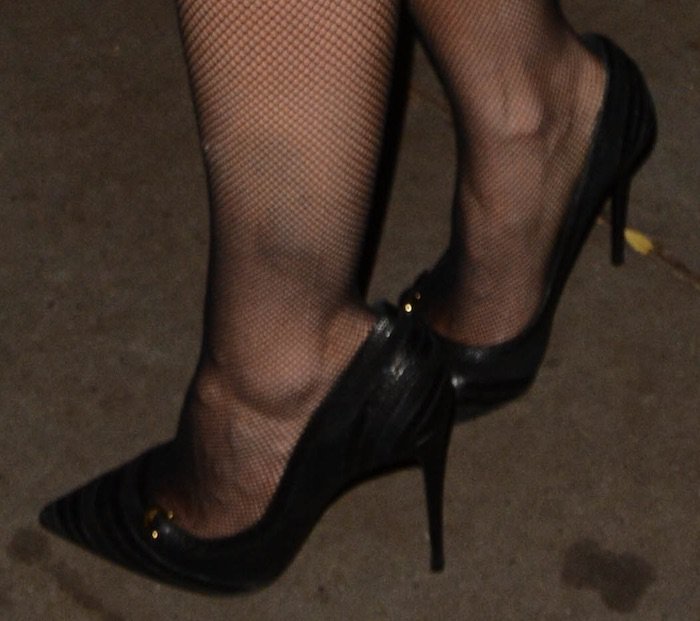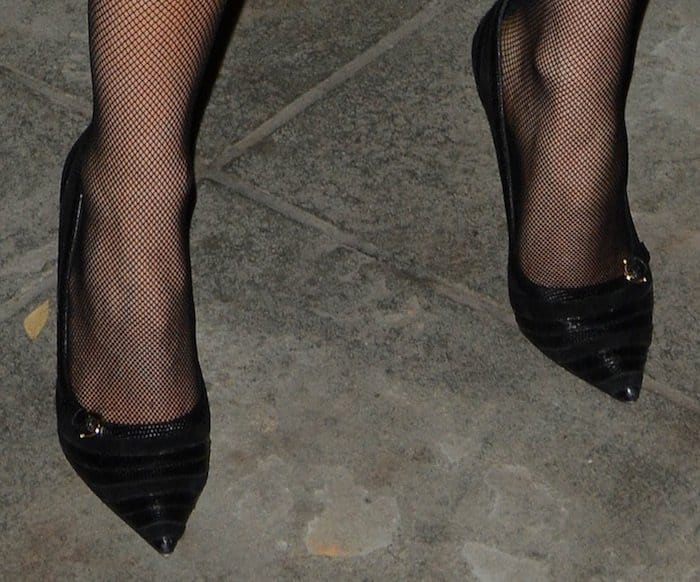 Jessica Chastain in Salvatore Ferragamo pumps on her night out in New York City on December 5, 2016.
While the dress, coat and pumps combination would have been the perfect outfit, it was Jessica's fishnet stockings that turned the ensemble from classy to trashy. We understand the need to cover up in chilly weather, but we think she should have opted for nude stockings instead. This goes to show that simple accessories really do make a huge difference.
Jessica Chastain turns her ensemble from classy to trashy with fishnet stockings.
What do you think for her ensemble?
The shorter-heeled version of Jessica's shoes are available for purchase from Salvatore Ferragamo.
Salvatore Ferragamo Pumps in Suede and Calfskin, GBP 590 (approx $730) from Salvatore Ferragamo
Credit: Patricia Schlein/WENN.com