Our lord and savior Gwendoline Christie breathed life into us and the entire 2019 Emmy Awards at the Microsoft Theater in Los Angeles on Sunday.
The Game of Thrones star looked ethereal in her Gucci Jesus dress. She was like stepping into her own light in a red-and-white draped gown with intricate silver-and-gold embroidery along the edges and angel sleeves.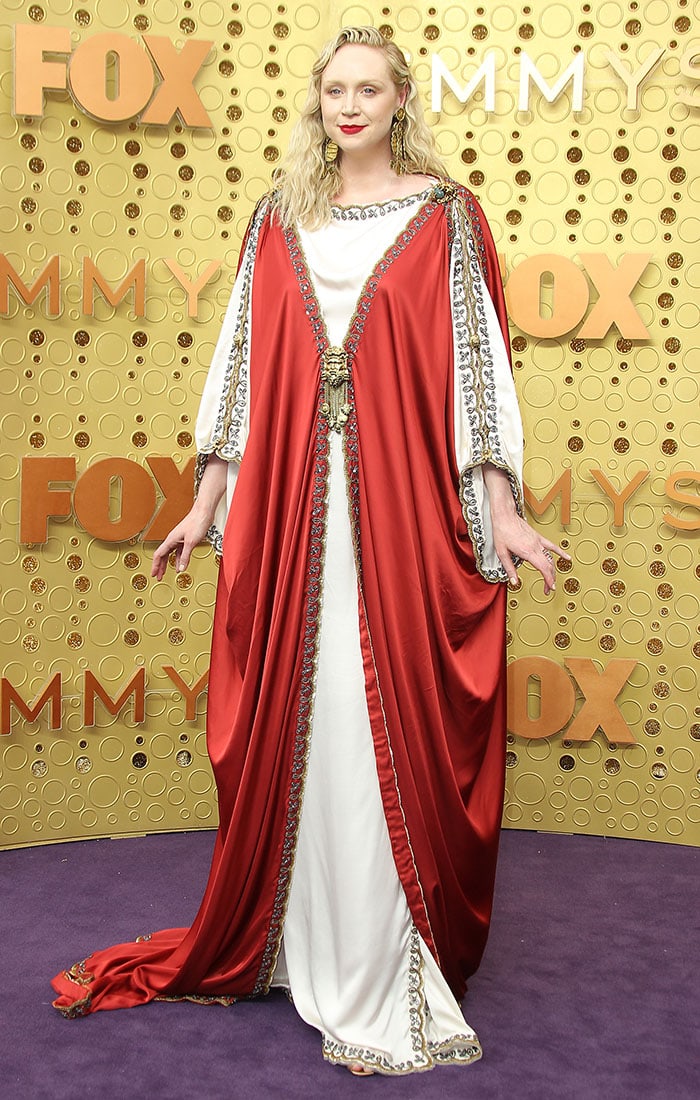 Gwendoline Christie in a full Gucci look at the 2019 Emmy Awards held at the Microsoft Theater in Los Angeles, California, on September 22, 2019
We just got to love how Gwendoline fully owned the head-to-toe Gucci look. As soon as she stepped onto the purple carpet, she posed like the divine being she is with her hands placed at her sides like a religious statue's.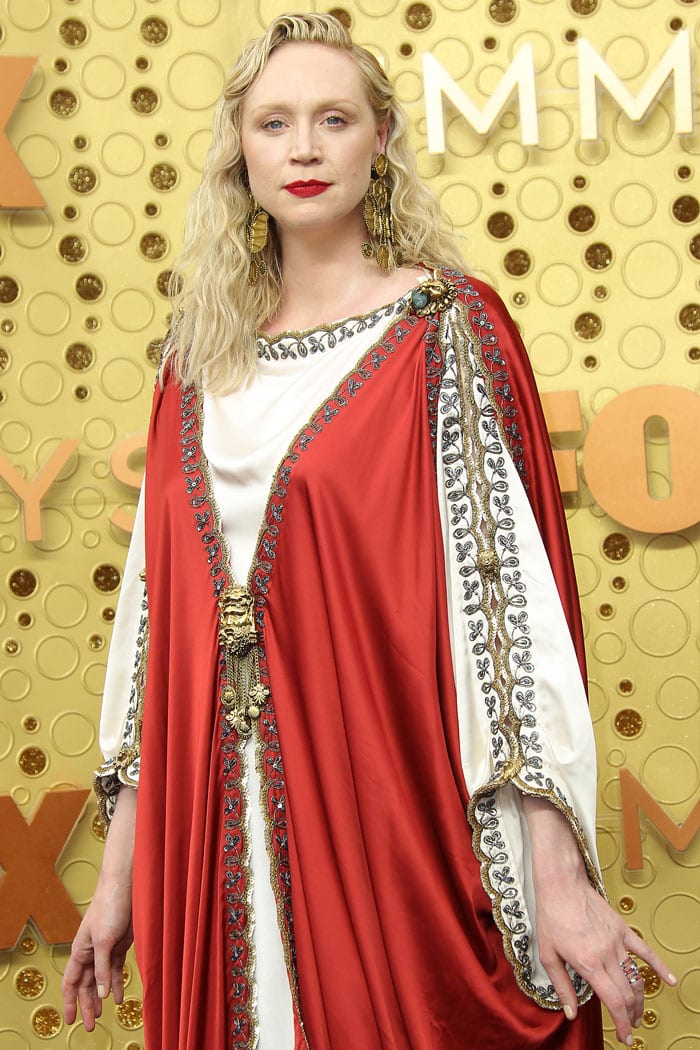 Gwendoline Christie's Jesus dress custom-made especially for the actress by Gucci's Creative Director Alessandro Michele
Gwendoline's gown also featured gold lion head emblems that have blue sapphire-like stones in their mouths.
Game of Thrones fans are interpreting these details as a nod to the love story between her character, Brienne, and Jaime Lannister. The lion on a red background is the House Lannister sigil while the sapphire signifies Brienne's home, Tarth, which is also known as the Sapphire Isle.
Closeup of one of the two golden lions with sapphire-like stones in their mouths on Gwendoline Christie's shoulders
The already 6'3″ (191 cm) actress further added height with gold Gucci sandals featuring crisscrossing straps on the toes.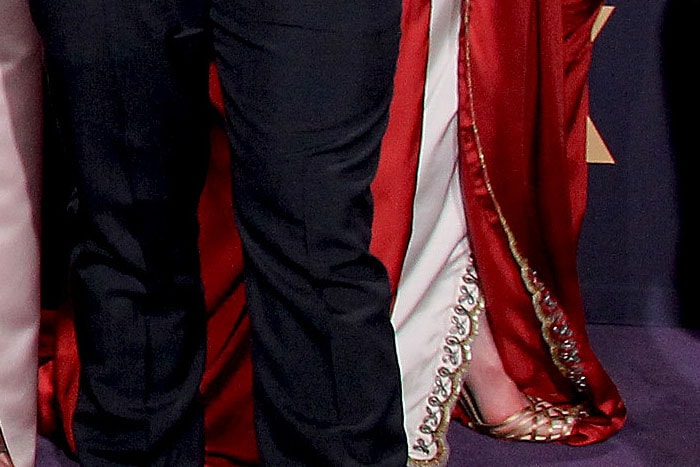 Closeup of the gold metallic Gucci sandals with crisscrossing straps on Gwendoline Christie's feet
The 40-year-old towered over all of her Game of Thrones co-stars inside the 2019 Emmy Awards press room.
Gwendoline along with the Game of Thrones cast collectively won the Emmy for Outstanding Drama Series.
The cast of Games of Thrones posing in the 71st Emmy Awards Press Room as the Emmy Winners for Outstanding Drama Series
Gucci Crisscross-Strap Sandals in Gold Metallic, $890 at Farfetch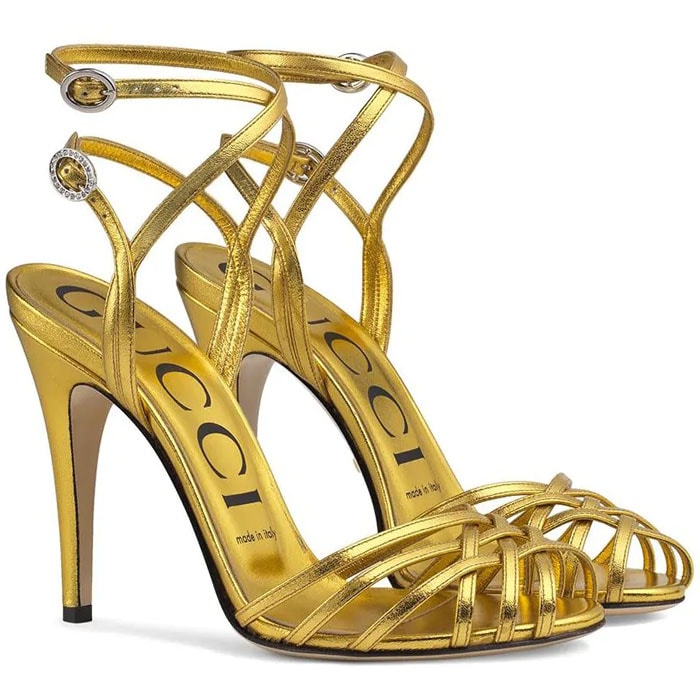 Credit: Adriana M. Barraza / WENN