Looks like it's officially knee-high gladiator sandals season. As mentioned in our previous post, knee-high gladiator sandals are back, and they're BIG this spring 2013. Ushering in the way (just in time for the Lunar New Year) is none other than Jennifer Lopez, the most beautiful woman on the planet!
Yep, Jen covers the February issue of Harper's Bazaar decked in a Fendi sequined frock and strappy leg-wrapping Tom Ford sandals that skim all the way up to her knees (the same pair we spotted on Anne Hathaway). And, dare we say, she seriously worked that Roman-inspired-cum-futuristic look like a queen.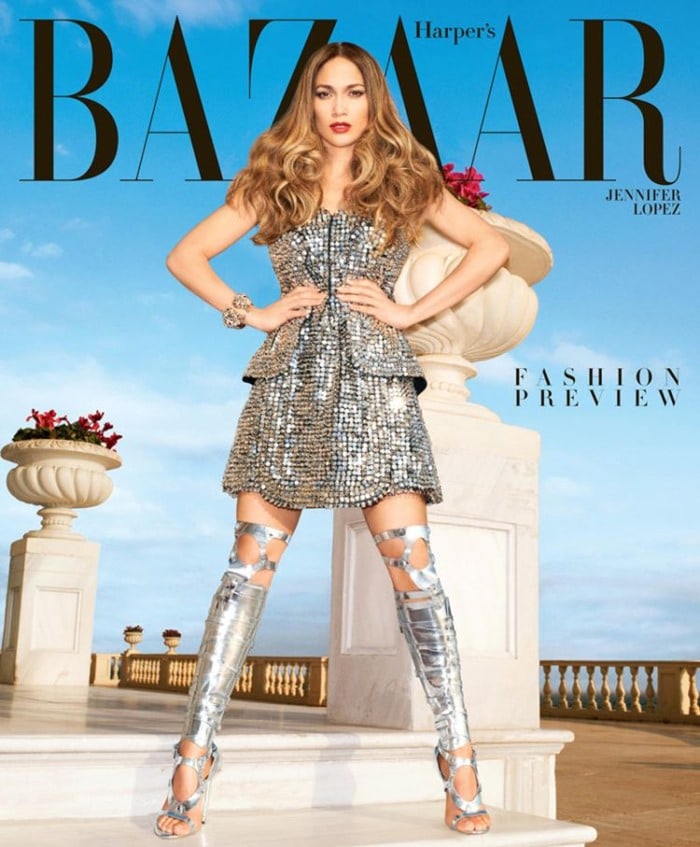 Jennifer Lopez on the cover of Harper's Bazaar magazine's February 2013 issue decked in Fendi and Tom Ford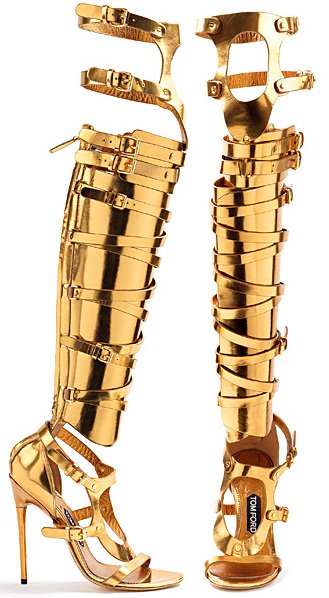 Tom Ford Spring 2013 Knee-High Gladiator Sandals in Gold
If you look inside the glossy magazine, you'll also find the pop star's gorgeous editorial spread, looking all fierce and fabulous while decked in a few more ultra-glam dresses and knee-high gladiator sandals from Jimmy Choo and Giuseppe Zanotti.
As seen on Jennifer Lopez: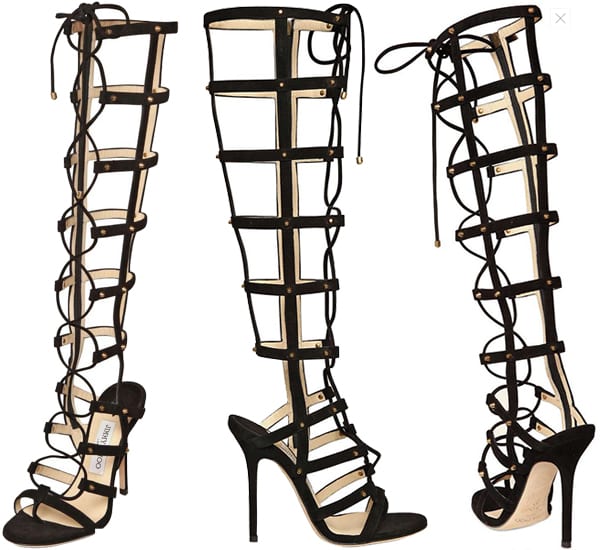 Jimmy Choo 'Mogul' Knee-High Sandals (Spring 2013), $1,495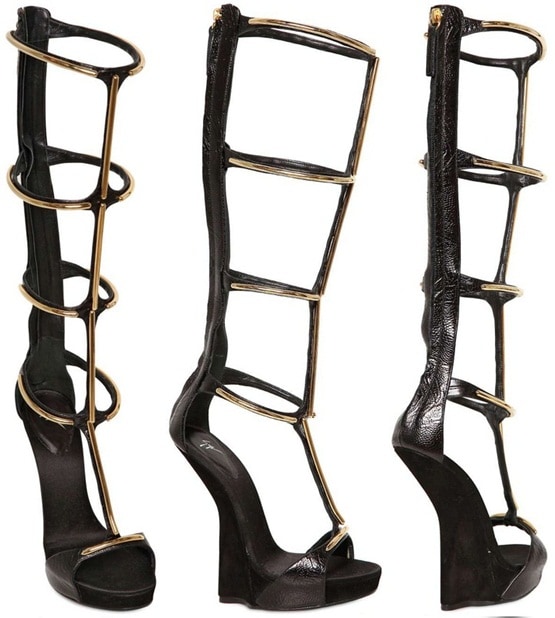 Giuseppe Zanotti Knee-High Gladiator Wedge Sandals (Spring 2013), $2,950
No doubt, she seriously worked those tricky-to-wear sandals with ease. After all, she IS Jennifer Lopez. What about you? If you had her knee-high strappy heels, would you be able to rock them as well as she did? What would you wear them with? Or would you be too afraid of looking like you're heading to a costume party?
By the way, for those of you interested, you can find the Jimmy Choo 'Mogul' and Giuseppe Zanotti sandals JLo wore in the magazine at LuisaViaRoma. Both retail rather high at $1,495 and $2,950, respectively.