Have you checked out the latest issue of Harper's Bazaar?
If not, let us clue you in on two things:
1. Like we said, knee-high gladiator sandals are back, and
2. Jennifer Lopez is here to show you how they're worn.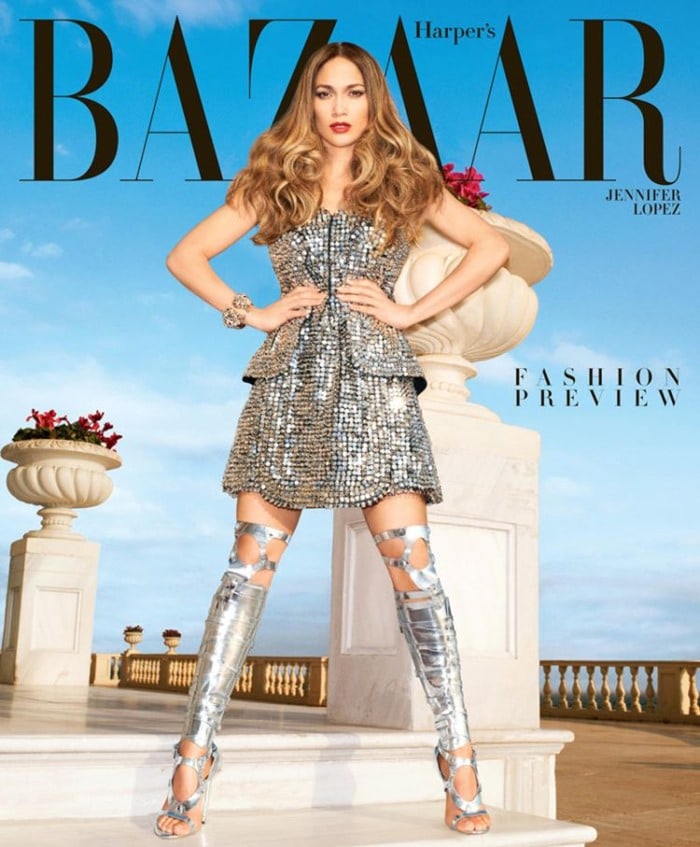 Jennifer Lopez in knee-high gladiator sandals on the cover of Harper's Bazaar magazine's February 2013 issue (Credit: Harper's Bazaar )
J.Lo pulled out all the stops for her cover shoot. She paired her Tom Ford sandals with a Fendi sequined frock and looked absolutely fierce.
"I have that at home. The other day, my housekeeper put it on a mannequin in my spa, where I get my hair and makeup done," Lopez tells the magazine about her iconic 2000 Grammy Awards dress. "She sent me a picture. She was like, 'You like this dress?' Um, yeah, but I don't know if I like it out in the house!"
We've previously spotted these sandals on Anne Hathaway.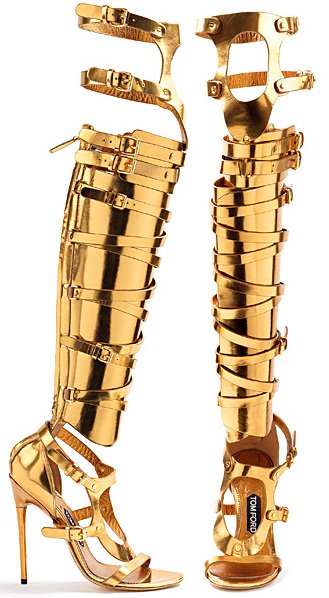 Tom Ford Spring 2013 Knee-High Gladiator Sandals in Gold
If you look inside the glossy magazine, you'll also find the pop star's gorgeous editorial spread.
Inside the pages, Jennifer switched up her look for some different ultra-glam dresses paired with additional shoes from both Jimmy Choo and Giuseppe Zanotti.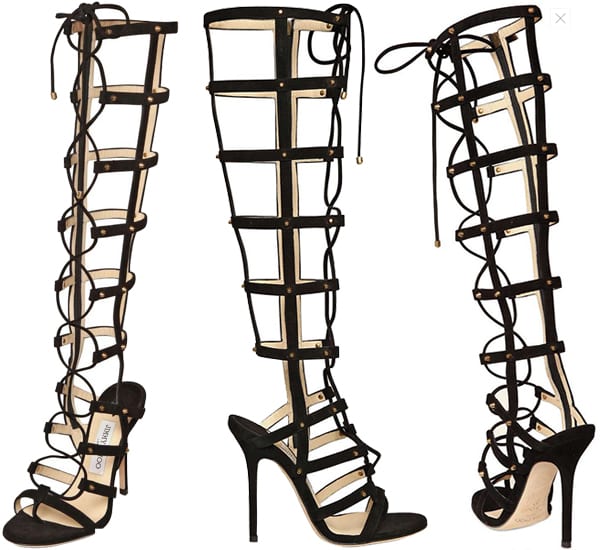 Jimmy Choo 'Mogul' Knee-High Sandals (Spring 2013), $1,495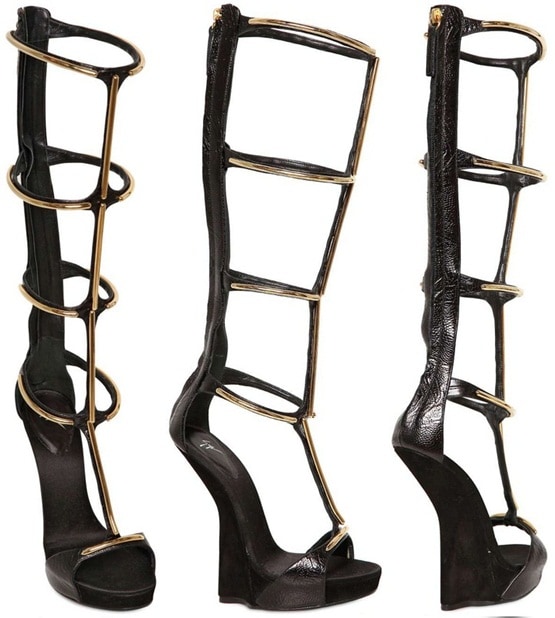 Giuseppe Zanotti Knee-High Gladiator Wedge Sandals (Spring 2013), $2,950
If you're interested, you can find both the Jimmy Choo "Mogul" and Giuseppe Zanotti sandals J. Lo wore in the magazine at Farfetch. Both retail at $1,495 and $2,950, respectively.