It's haute couture fashion week again! And you know what that means. It's time to see our favorite models storming the catwalks in breathtaking hand-made creations.
Joan Smalls was one of the lucky women to wear some exclusive haute couture creations at the Paris Fashion Week AW 2016/2017. The model was spotted arriving backstage to get ready for the runway.
Joan Smalls arriving backstage for the Atelier Versace show at the Paris Fashion Week Haute Couture Autumn/Winter 2016/17 in Paris, France on July 3, 2016
Joan wears a pair of criss-cross suede sandal heels as she arrives backstage for the Atelier Versace show
The model didn't bother to show her brand loyalty as she coolly arrived in an H&M top and Givenchy belt paired with Frame-branded denim. Joan styled her look with a Miu Miu bag, oversized hoop earrings, a pair of criss-cross suede sandals and hair casually brushed back into a messy bun.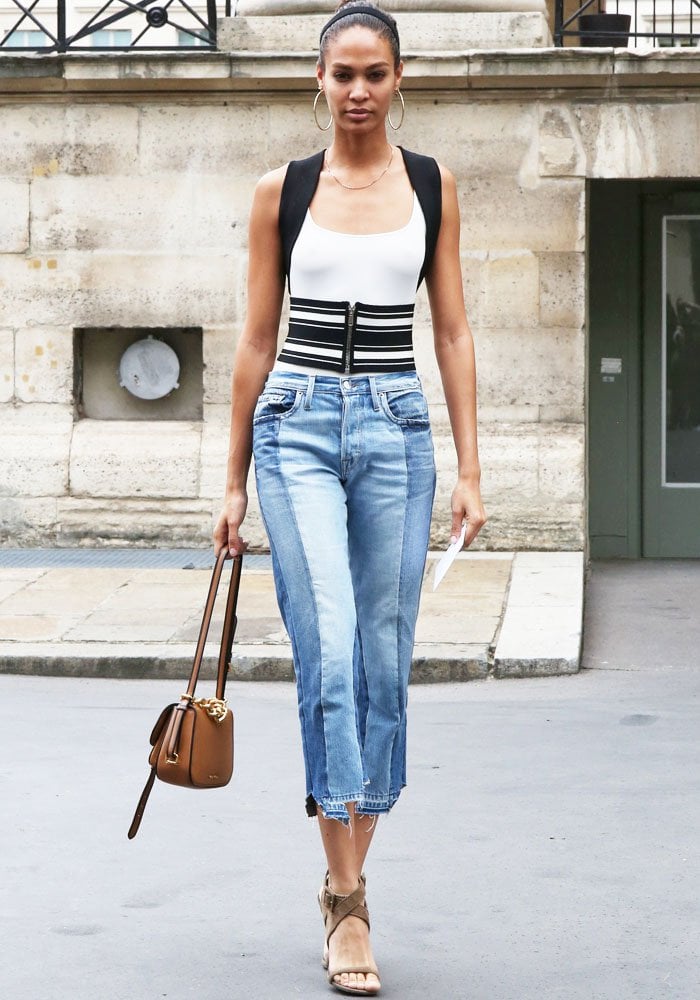 No Versace here: Joan Smalls wears a mix of her everyday wardrobe as she prepares to get made up for the catwalk
Joan joined other household names backstage such as Bella Hadid and Irina Shayk. The 27-year-old uploaded a photo of herself and other models with icy blue streaks across their eyes, which would later become Versace's makeup theme for the night.
Joan Smalls uploads a photo backstage with fellow models Irina Shayk and Stella Maxwell
Grab a pair of Manolo Blahnik criss-cross suede sandals similar to Joan's backstage heels at Bergdorf Goodman and Neiman Marcus.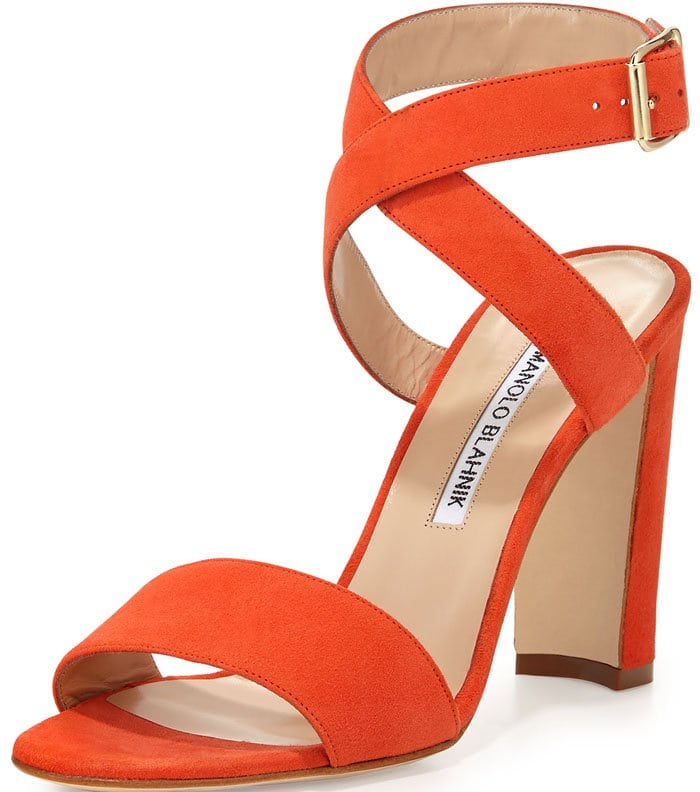 Manolo Blahnik "Tondala" Suede Ankle-Wrap Sandal in Orange, $745 at Bergdorf Goodman and Neiman Marcus
Credit: Joan Smalls' Instagram / WENN