Confirming their engagement in July 2019, in late September 2020, Rooney Mara gave birth to her first child with American actor Joaquin Phoenix. They named their son River after Phoenix's late brother River Phoenix, who passed away in 1993 from a drug overdose.
In an op-ed published in People magazine on November 2, the longtime couple focused on the migrant children whose parents are unable to be located.
"Like many, we were pained to realize that despite falling out of the headlines, the policy of family separation continues to damage children and parents across the world, more than two years after it was ruled illegal by a federal judge," they wrote.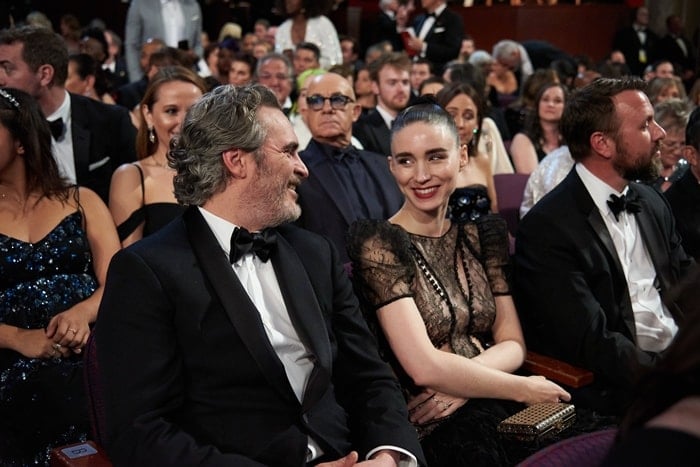 Joaquin Phoenix and Rooney Mara during the live ABC Telecast of the 92nd Annual Academy Awards at the Dolby Theatre on February 9, 2020, in Hollywood, California
"As new parents, it's unbearable to imagine what it would feel like to have our child taken away from us for a day, let alone years. But that's the very situation those 545 children and their parents have been living through," Rooney and Joaquin added.
"As Americans, it's our responsibility to continue paying attention to the plight of these families and get answers for why they still have not been located."
They continued, "We have to ask ourselves: Is this the country that we want? Are these our values? How will it feel to explain to our son, when he asks us about this time and how we treated scared, defenseless children, some of whom may never see their parents again?"
Joaquin Phoenix is 11 years older than his girlfriend Rooney Mara
"For the sake of our nation's character, I hope we will be able to tell him that America unequivocally rejected this cruelty and demanded that our representatives did everything in their power to find those missing parents."
How did Joaquin Phoenix and Rooney Mara meet?
The couple met on the set of the 2013 movie Her, in which the two played exes. There is an 11-year age gap between Joaquin Phoenix and Rooney Mara. He was born on October 28, 1974, in San Juan, Puerto Rico.
11 years older than his girlfriend, Pan actress Rooney was born on April 17, 1985, in Bedford, New York.
"She's the only girl I ever looked up on the internet," Joaquin told Vanity Fair in an October 2019 interview, adding, "We were just friends, email friends. I'd never done that. Never looked up a girl online."
According to the magazine, he "believed Mara despised him during the making of Her but later learned she was just shy and actually liked him too."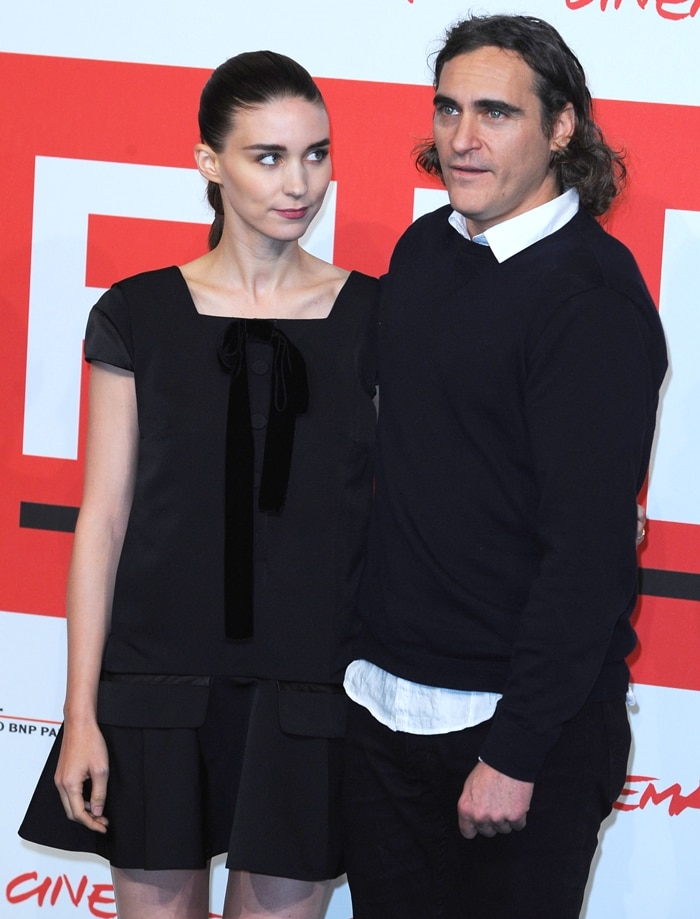 Rooney Mara and Joaquin Phoenix started dating in 2016 after meeting in 2012 on the set of the 2013 movie Her
If you were photobombed by Cate Blanchett (who was obviously having a great night), what would you have done?
We can't say for certain how Rooney Mara reacted —since she doesn't really do social media — but we're hoping she printed the photo and had it framed. (After all, that's what we would have done.)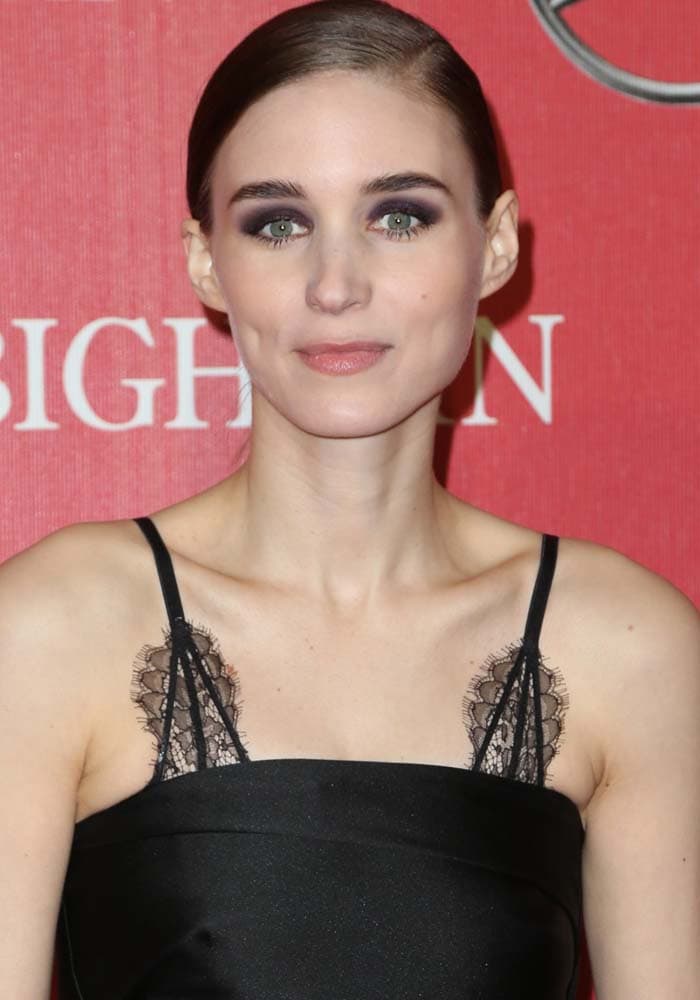 Rooney Mara wears her hair back at the 27th Annual Palm Springs International Film Festival held in California on January 2, 2016
In January 2016, Rooney was joined by Cate on the red carpet for the 2016 Palm Springs International Film Festival Awards in California.
Rooney Mara wears a black lace dress from Lanvin on the red carpet
The usually monochrome Rooney looked romantic in a lace number from Lanvin's Spring/Summer 2016 collection. The actress kept her hair slicked back to reveal dramatic, smokey eyes and nude lips.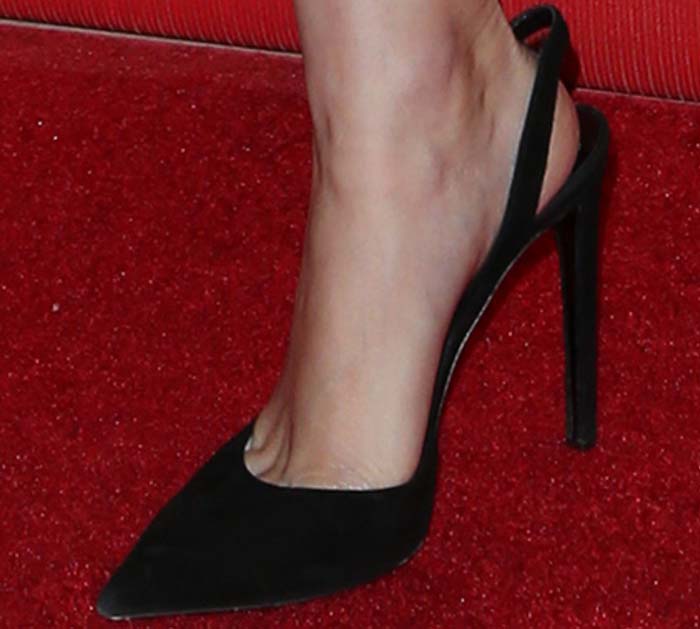 Rooney Mara's feet in black pumps
We're not quite sure where Rooney got her heels. We know she wore them with a previous Giambattista Valli ensemble, so they might be custom made from said brand.
Also, they're too loose (stylist Ryan Hastings, we hope you're reading this).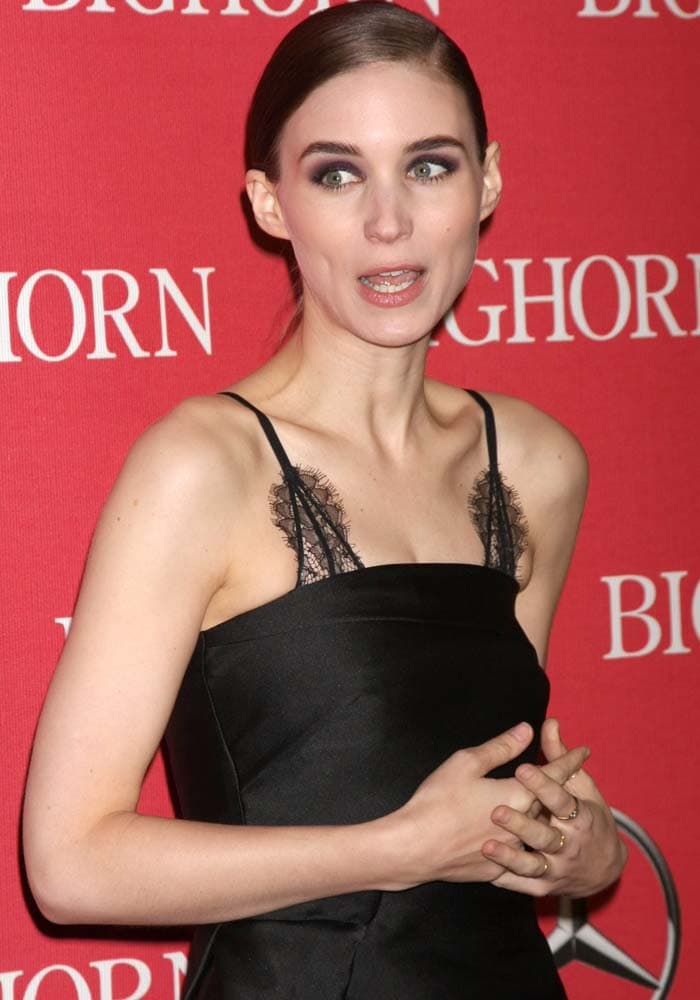 Rooney Mara wears dark eye makeup on the red carpet
So, are you ready to see Cate's epic photobomb on the poor, unsuspecting Rooney? Just scroll down a little further.
The silver lining on Rooney's unidentifiable heels is that there are a handful of similar styles floating around at Nordstrom and Zappos.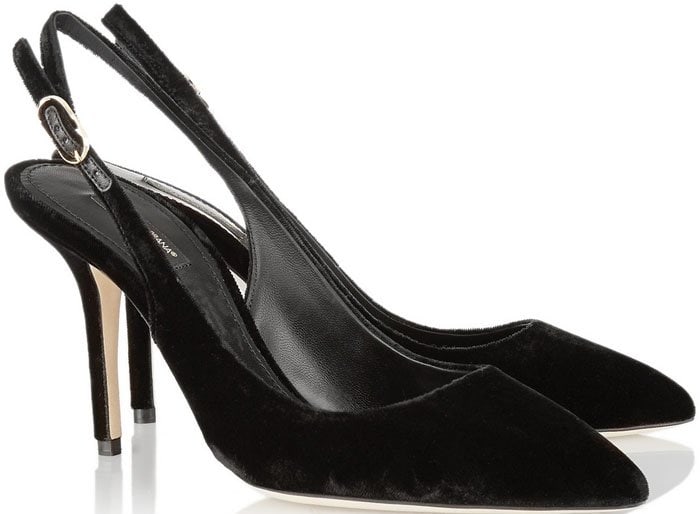 Dolce & Gabbana Velvet Slingback Pumps, $695
Giambattista Valli Floral Embellished Satin Slingback Pumps, $885
Sam Edelman Dora Dress Pump, $39.99 – $119.75
Credit: Apega / Nicky Nelson / FayesVision / WENN / Avalon