After rising to fame portraying Gabriella Montez in the High School Musical film series, in January 2015 it was announced that Vanessa Hudgens would join Fox television's "Grease: Live" in the role of Pink Ladies leader Rizzo, which was previously played by Stockard Channing.
The first installment in the High School Musical franchise, High School Musical was released on January 20, 2006, when she was 17-years-old.
Born on December 14, 1988, in Salinas, California, Vanessa Hudgens turned 18 on December 14, 2006.
Ashley Tisdale and Vanessa Hudgens during Breakfast with the Cast and Crew of "High School Musical" at Four Seasons Hotel in Los Angeles, California, on December 16, 2005
In January 2016, the wealthy actress leisurely grabbed a healthy breakfast before hitting the studio for rehearsals.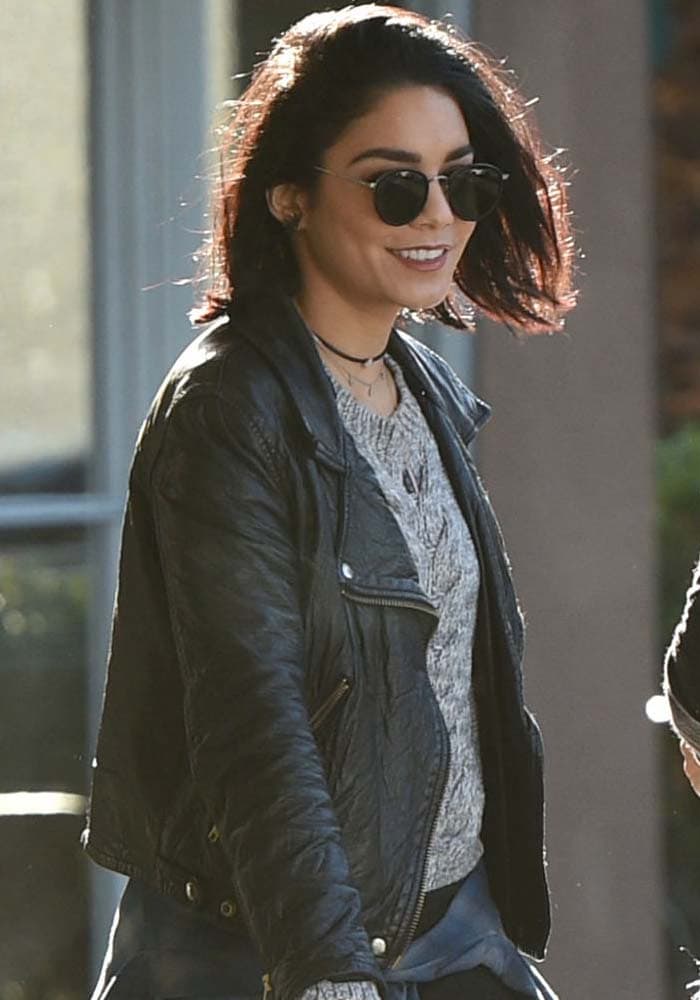 Vanessa Hudgens wears her hair down as she grabs takeout before heading to the studio in Los Angeles on January 7, 2016
Vanessa rocked black jeans with a button-down shirt tied around her waist. She also wore a gray sweater under a leather jacket.
Vanessa Hudgens grabs takeout in a gray sweater and a leather jacket
The then 27-year-old complemented her leather look with Dolce Vita "Zachary" moto booties.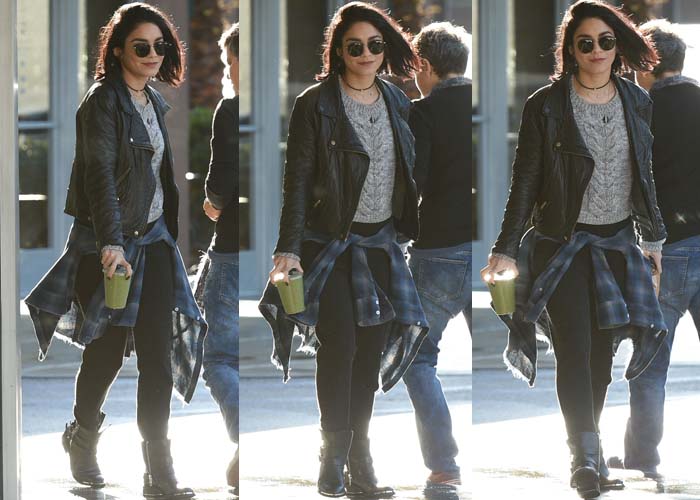 Vanessa Hudgens casually wears a flannel around her waist
Check out this video of her decked out in leather while dancing with co-star Keke Palmer.
Grab Vanessa's moto booties (which are coincidentally named after her famous ex) over at Amazon or Nordstrom.
Vanessa Hudgens wears a pair of zippered Dolce Vita boots
Gleaming silvertone hardware and cone studs intensify the tough moto attitude of this black ankle boot shaped from smooth, burnished leather.
Dolce Vita "Zachary" Moto Booties, $162.00 – $270.00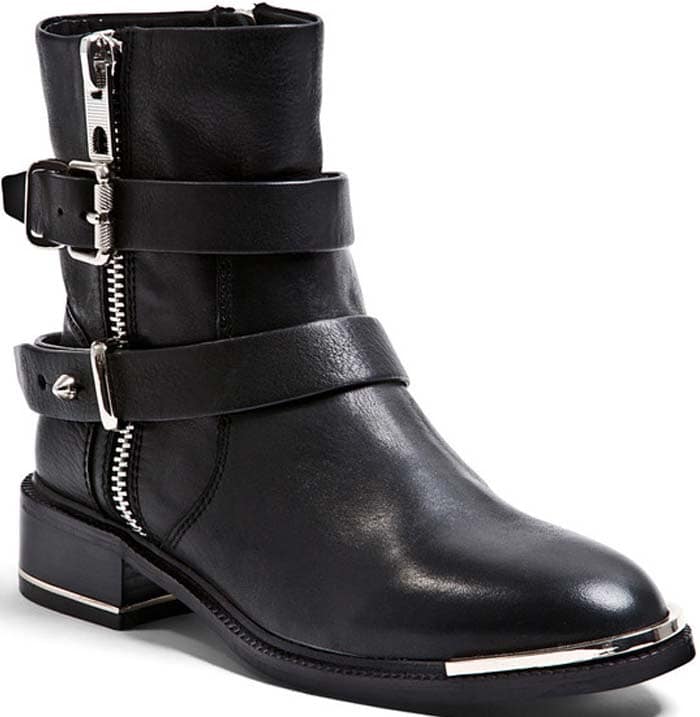 Hits of metal complement the edgy look of these Dolce Vita moto booties
Credit: WENN / Dimitri Halkidis