Things got a little controversial for Jordana Brewster on the Los Angeles red carpet premiere of "American Crime Story – The People V. OJ Simpson."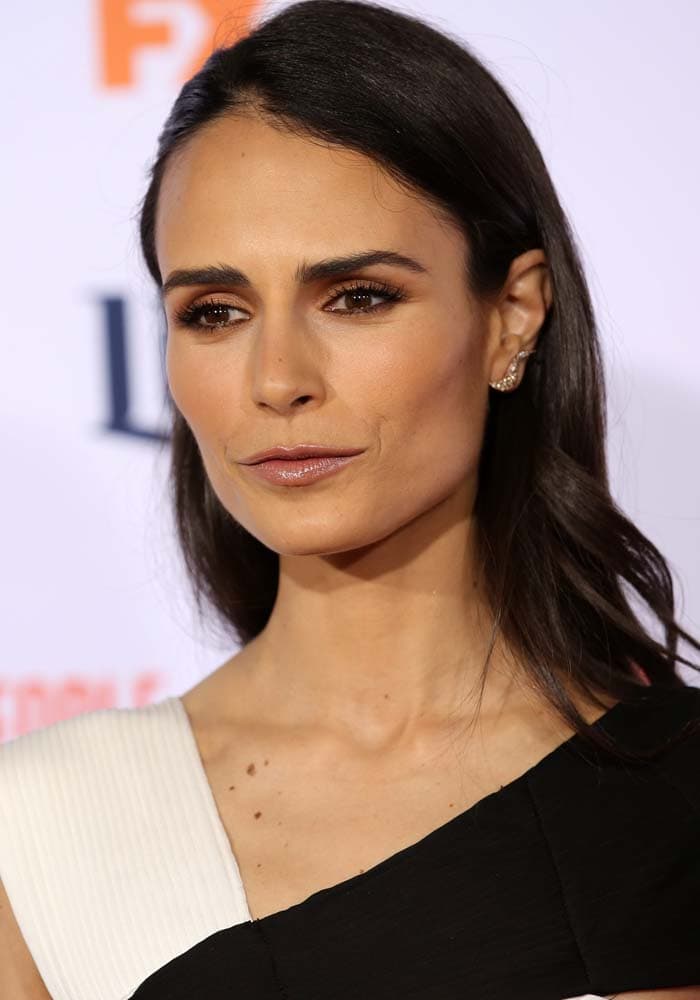 Jordana Brewster wears her hair down at the premiere of FX's "American Crime Story – The People V. O.J. Simpson" held on January 27, 2016, at Westwood Village Theatre in Los Angeles
Considering the uncanny resemblance, it was no surprise that she was picked to portray Denise Simpson, Nicole Brown Simpson's sister, in The People v. O. J. Simpson: American Crime Story, the first season of the FX true crime anthology television series American Crime Story.
"I heard they were making it and I always felt like my aunt actually really looked a lot like Denise Brown, so my manager and I took a side-by-side photo edit of me and Denise and we fought really hard for it," she told CBS News in March 2016. "We just fought to get that show."
Jordana was photographed in a black-and-white cutout jumpsuit from Vionnet that had a draped detail in front.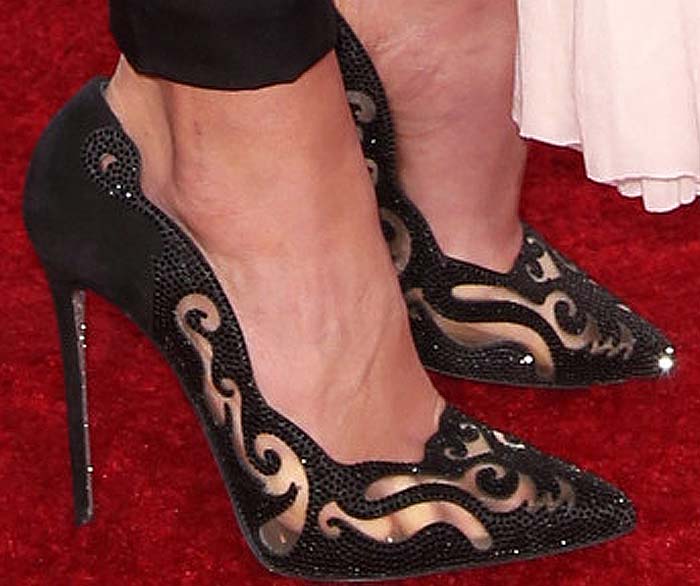 Jordana Brewster's feet in crystal-embellished Rene Caovilla pumps
The wealthy actress paired her one-piece with a pair of crystal-embellished mesh pumps from Rene Caovilla.
So, back to that controversy. A reporter asked Jordana — who plays Denise Brown on the show — what she thought the verdict was.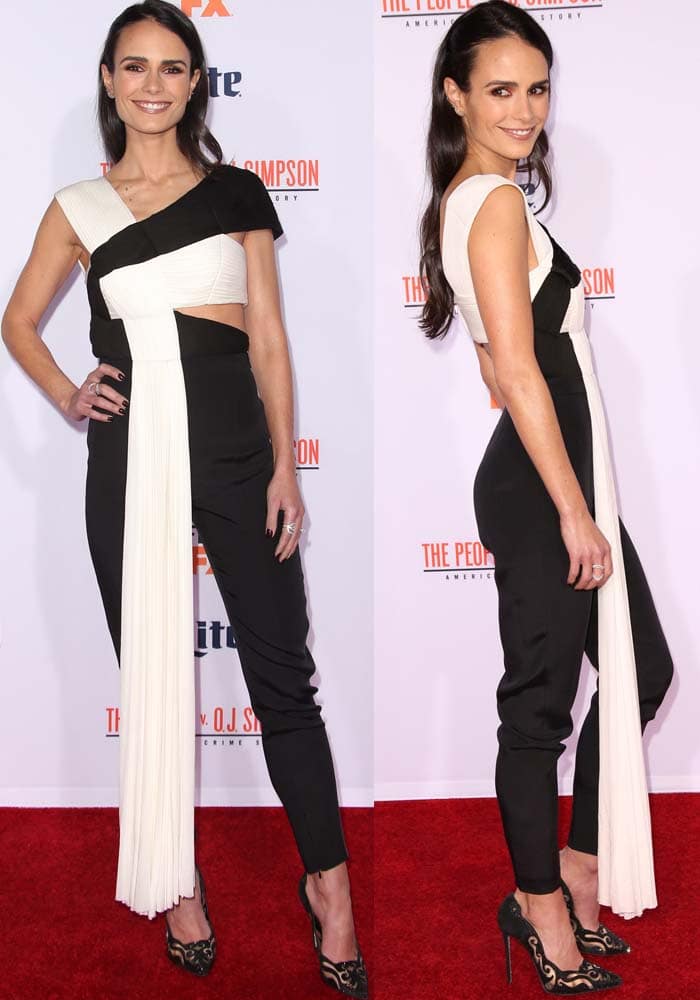 Jordana Brewster wears a black-and-white Vionnet jumpsuit on the red carpet
Jordana didn't seem to be the slightest bit frazzled at the reporter's question. Instead, she calmly revealed her personal verdict.
"I remember being in high school and when that verdict was coming out, they stopped everything and wheeled the TV out. I was flabbergasted by it," Jordana Brewster told CBS News.
You can get Jordana's red carpet pumps from Rene Caovilla by hopping over to Saks Fifth Avenue or Farfetch.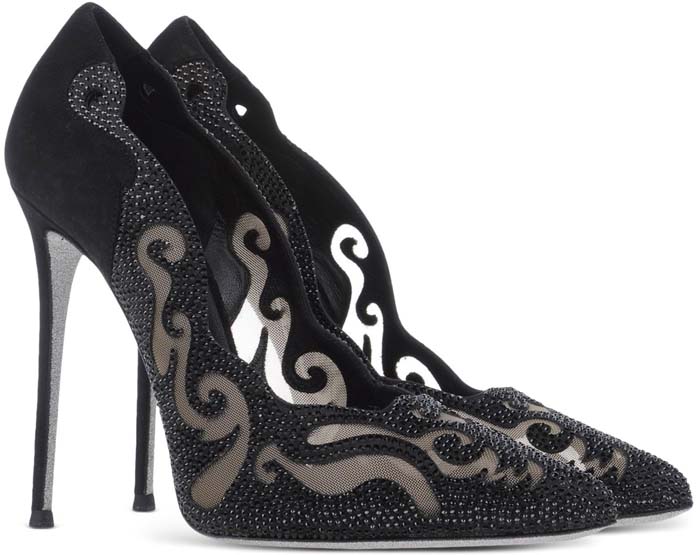 René Caovilla Crystal-Embellished Suede & Mesh Pumps, $1,680 – $2,015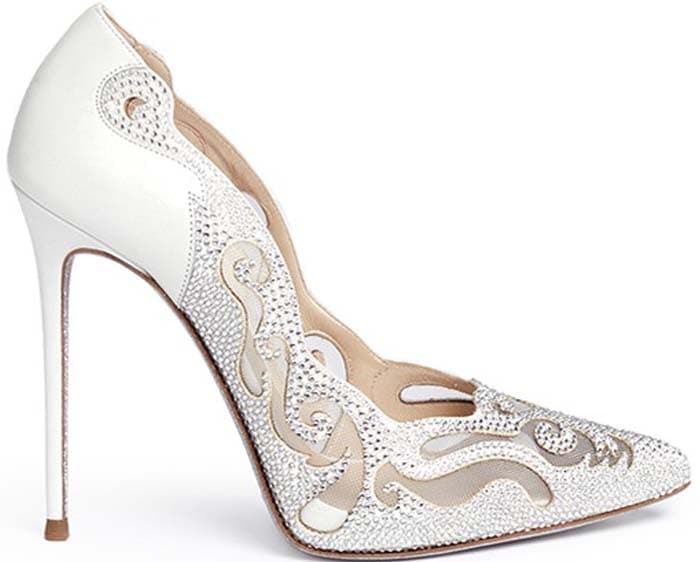 René Caovilla Crystal-Embellished Suede & Mesh Pumps, $1,900
Credit: FayesVision / Brian To / WENN