In January 2016, Thunderbirds actress Vanessa Hudgens was spotted out on a lunch date at sushi restaurant Sugarfish with her sister, Stella Hudgens, after updating her fans about her father's worsening condition.
Vanessa Hudgens wears her hair down as she leaves lunch at Studio City sushi restaurant Sugarfish on January 25, 2016
Twelve years earlier, she starred as Tin-Tin Belagant in the 2004 British-American science fiction action-adventure film Thunderbirds, which is based on the 1960s TV series of the same name created by Gerry and Sylvia Anderson.
Vanessa Hudgens as Tin-Tin Belagant in Thunderbirds
Receiving negative reviews from critics and fans of the original British science-fiction television series, the film was a box office bomb.
Vanessa was 15 when attending the premiere of the movie in July 2014. Born on December 14, 1988, in Salinas, California, she turned 16 on December 14, 2014.
15-year-old actress Vanessa Anne Hudgens at the premiere of Thunderbirds in Los Angeles on July 24, 2004
For her sushi lunch, The "High School Musical" actress wore denim shorts with a graphic sweater from 2nostalgik, which read "No Coffee, No Workee."
Vanessa Hudgens wears a 2nostalgik sweater and shorts for a sushi lunch date
The wealthy star accessorized her casual lunch look with an oversized tote by Céline and a pair of leather "Classic" sneakers from Vans.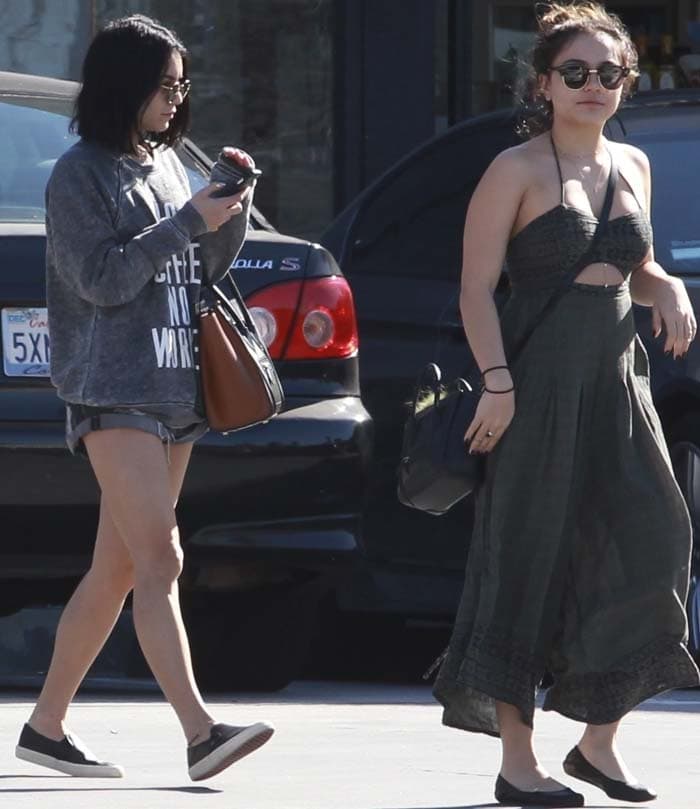 Vanessa Hudgens and her sister Stella Hudgens leave a sushi lunch together
The fitness enthusiast asked for prayers for her dad's condition from her Twitter followers. Her father, Greg Hudgens, died of cancer in February 2016.
Vanessa's exact sneakers are no longer available in plain leather, but we did find the perforated and crocodile embossed print versions of them. Check them out at Nordstrom and Zappos.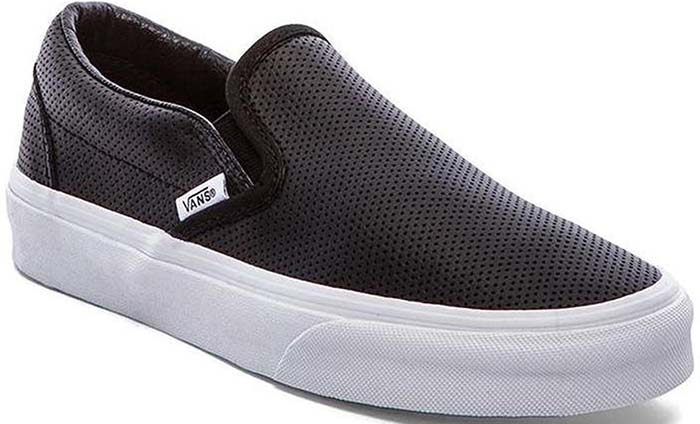 Vans 'Classic' Perforated Slip-On Sneakers, $55 – $60
Vans Croc Slip-On Sneakers, $54.47 – $75
Credit: WENN / Jody Cortes