It has been reported that a sequel to 'Fast & Furious 6' is scheduled to begin filming in August, which means fans will need to be patient. Jordana Brewster, who plays Mia Toretto in the movie franchise, was seen running errands in Brentwood earlier this month.
The 33-year-old actress looked very casual in a loose top paired with tattered jeans and a pair of flat sandals.
Jordana Brewster out and about in Brentwood, Los Angeles on June 5, 2013
Jordana sported a pair of patent leather "Amalie" cage sandals by Tory Burch featuring a latticework design that creates a windowpane effect.
The "Amalie" sandals will wrap your feet in style without making you worry about tripping or whatnot. Like Jordana, you can wear them with jeans or perhaps even with shorts if you want to show off your legs.
They are available in a variety of different colors, some of which have been discounted at Amazon!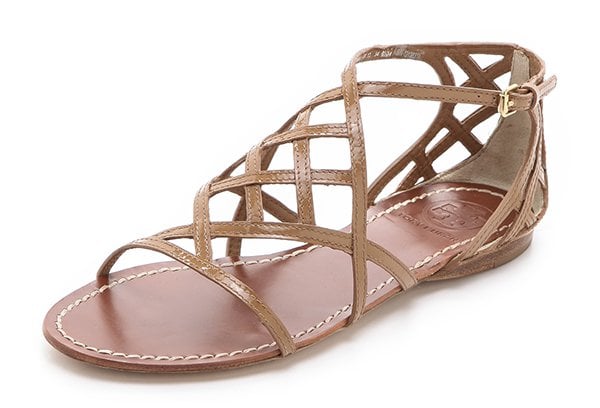 Tory Burch "Amalie" Sandals in Sand, $199.50 (before: $285)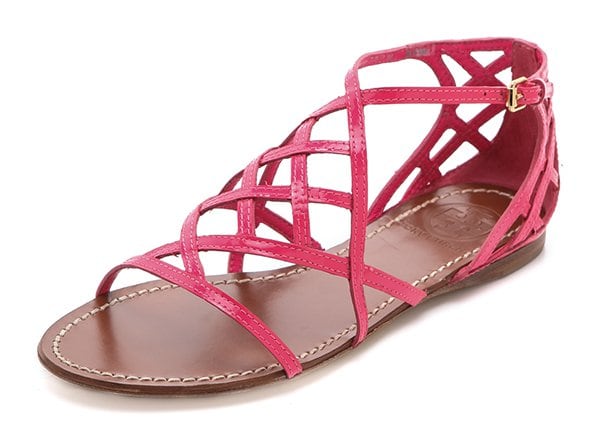 Tory Burch "Amalie" Sandals in Pink, $228 (before: $285)
Tory Burch "Amalie" Sandals in Black, $142.49 (before: $285)
Tory Burch "Amalie" Sandals in Red, $142.49 (before: $285)
Tory Burch "Amalie" Sandals in Metallic Gold, $142.49 (before: $285)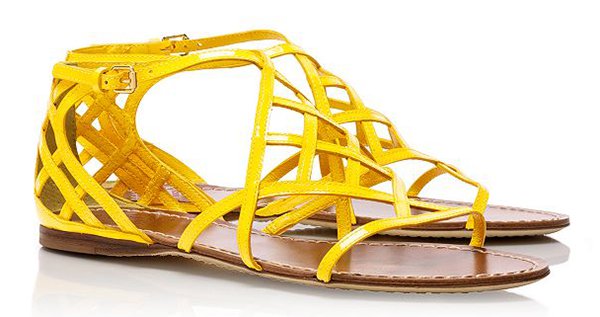 Tory Burch "Amalie" Sandals in Yellow, $199.50 (before: $285)
Credit: WENN