The post-Twilight vampire craze of the mid-'00s inspired countless movies, merchandise, and TV shows based around supernatural horror creatures.
Chief among these TV series was the CW's The Vampire Diaries, which launched several attractive young actors to fame.
Among these actors, whose lives were changed by this series, were Joseph Morgan and Persia White, who not only became more well-known due to the series but also found love!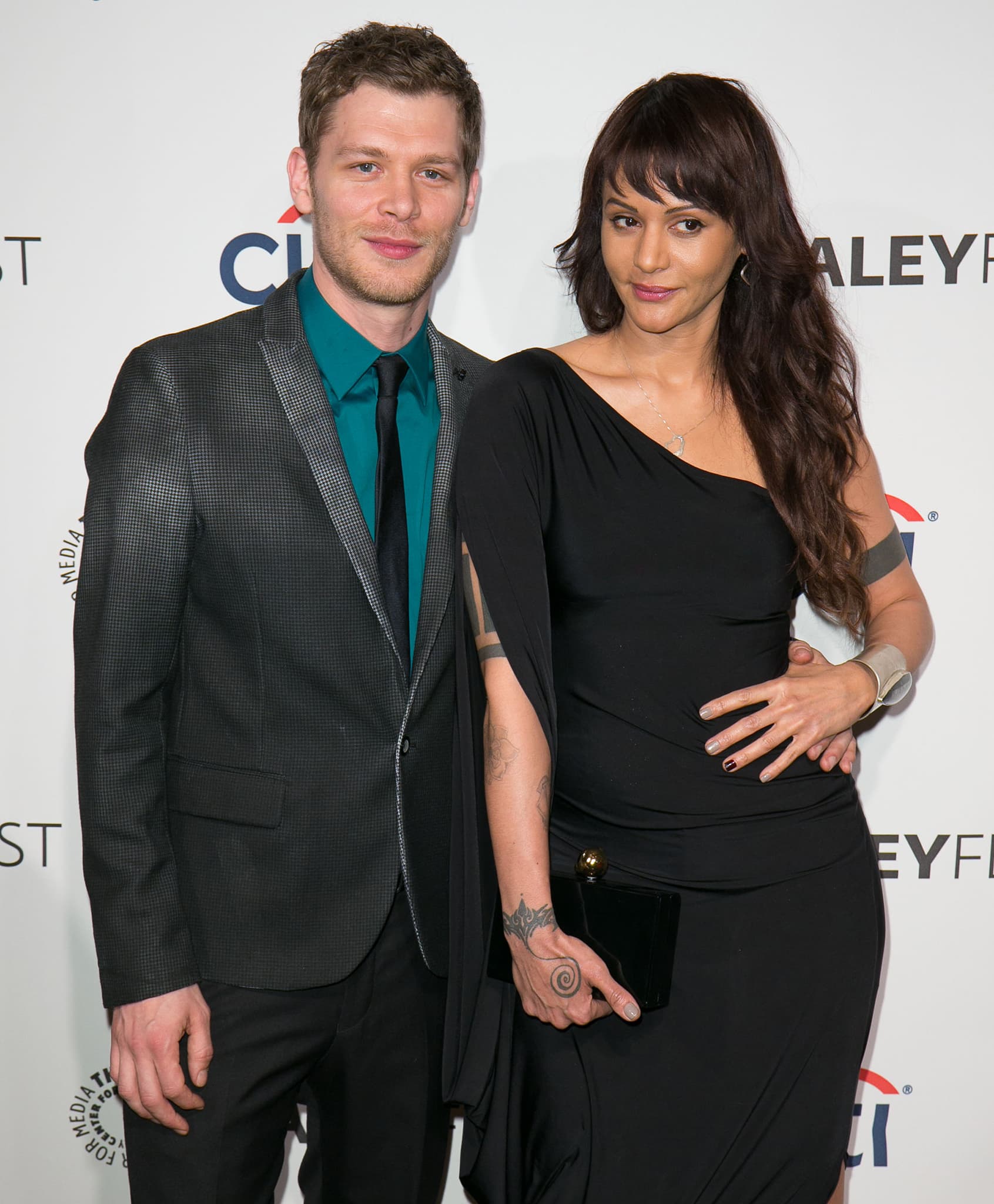 Joseph Morgan and her husband Persia White met through their CW series The Vampire Diaries (Credit: Brian To/WENN)
Who Did Persia White Have a Child With?
Persia White was Born in Nassau, the Bahamas in 1972 to an Irish-American mother and Bahamian father. She began her career as an entertainer at an early age, beginning to practice music and ballet as a young girl.
After her father suffered an accident that resulted in paralysis, the family moved to Miami, where Persia was discovered by a talent scout.
She joined a children's theater and has been acting ever since. After graduating from high school, Persia moved to Los Angeles, signed with Ford Agency, and got her Screen Actors Guild card.
In 1995 she gave birth to her daughter, Mecca Morgan White, whose biological father is unknown.
Persia White moved to Los Angeles after graduating high school to pursue a career in acting (Credit: Nikki Nelson / WENN)
Over the next few years, Persia would land numerous supporting roles in many shows, including NYPD Blue, Saved by the Bell: The New Class, Sister Sister, Buffy the Vampire Slayer, and Malcolm and Eddie.
However, she would rise to fame in 2000 when she landed a role on UPN's (later The CW's) Girlfriends as Lynn Searcy, acting in an ensemble with Tracee Ellis Ross, Golden Brooks, and Jill Marie Jones.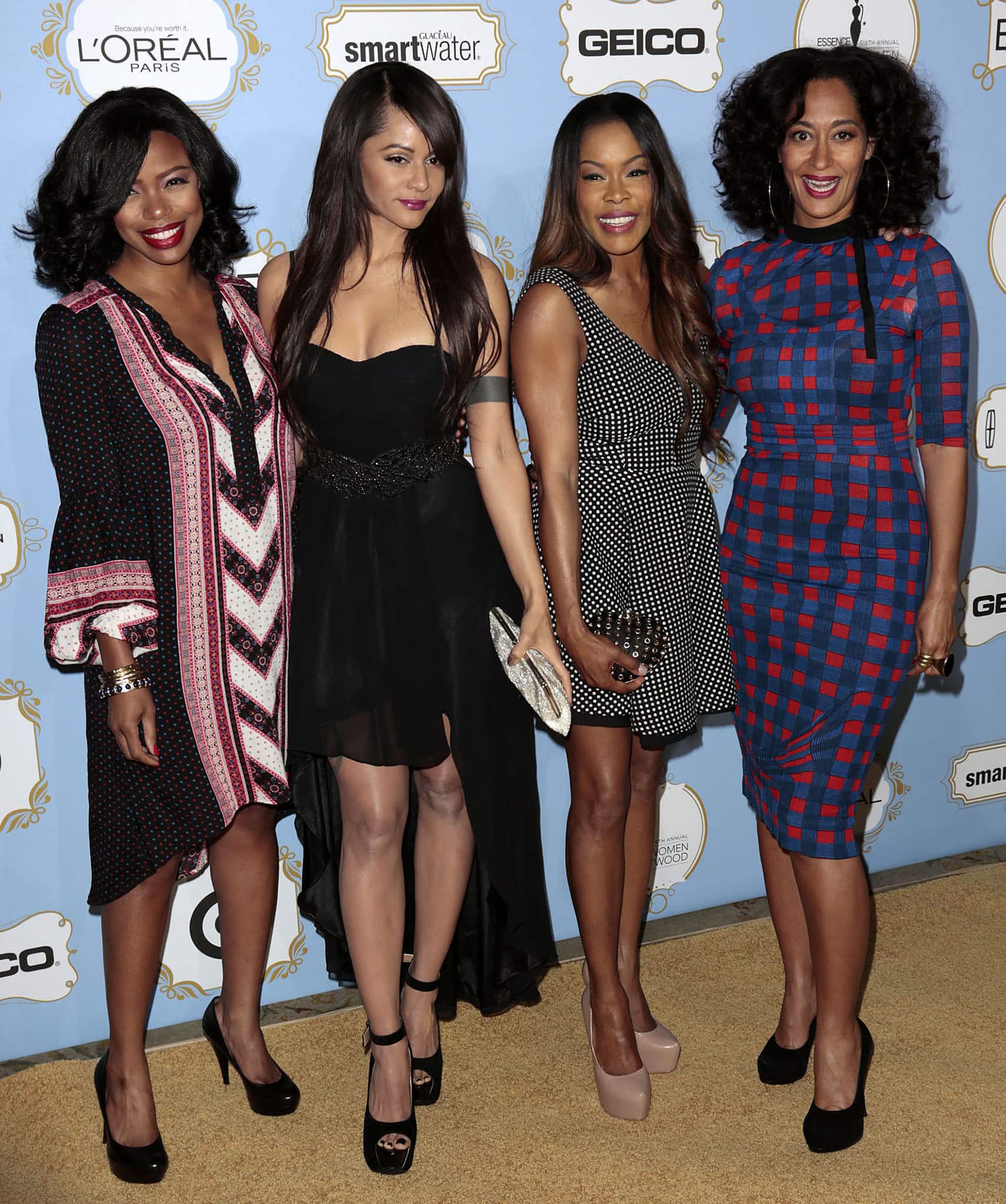 Girlfriends cast Jill Marie Jones, Persia White, Golden Brooks, and Tracee Ellis at the 6th Annual Essence Black Women in Hollywood in 2013 (Credit: Brian To / WENN)
The show was a critical success, receiving nominations and wins from BET and NAACP, and was the number one TV show in African-American homes for over eight years as well as a leading show for all women ages 14-42.
In 2003, during her time on Girlfriends, Persia met Saul Williams, whom she would marry in 2008 and subsequently split from in 2009.
Persia White married rapper Saul Williams in 2008 after a five-year relationship but split in 2009 (Credit: NN4 / WENN)
After Girlfriends ended in 2008, Persia went on to play in a few other minor roles before landing the recurring role of Abby Bennett Wilson on season three of CW's The Vampire Diaries.
Persia follows a vegan diet and works advocating for human rights as well as animal rights. She was honored by PETA in 2005 as a humanitarian of the year.
The Puerto Rican, African-American, and Irish actress also serves as a board member for the Sea Shepherd Conservation Society, a non-profit marine conservation organization based in Friday Harbor on San Juan Island, Washington.
Persia White Facts
| How did Joseph Morgan and Persia White meet? | They met on set in 2011 during the third season of The Vampire Diaries. |
| --- | --- |
| Full Name: | Persia Jessica White |
| Born: | October 25, 1972, in Nassau, The Bahamas |
| Are Persia White and Joseph Morgan still married? | Yes, they have been married since 2014. |
| When did Persia White and Joseph Morgan get married? | The wed in an intimate ceremony in Ocho Rios, Jamaica, on July 5, 2014. |
| How tall is Persia White? | 5′ 6″ (168 cm) |
| What is Persia White's estimated net worth? | She is an American actress and musician with a net worth of around $1 million. |
| What is the age gap between Joseph Morgan and his wife Persia White? | She is 8 years older than him. |
How Old Was Joseph Morgan in TVD?
When Persia was nine years old, her future husband, Joseph Morgan, was born on the other side of the planet. Born in 1981 in London, England, Joseph would move with his family to Swansea, Wales, as a young boy.
Having fostered a love of acting as an adolescent, he moved back to London during his teen years to attend the Central School of Speech and Drama.
Shortly after he graduated from school, he landed a role opposite Russell Crowe in Master and Commander: The Far Side of the World, directed by Peter Weir. Joseph starred as William Warley, Captain of Mizzentop.
This role would lead to him obtaining a role in Oliver Stone's Alexander, acting alongside acclaimed actors including Colin Farrell, Anthony Hopkins, Rosario Dawson, and Angelina Jolie.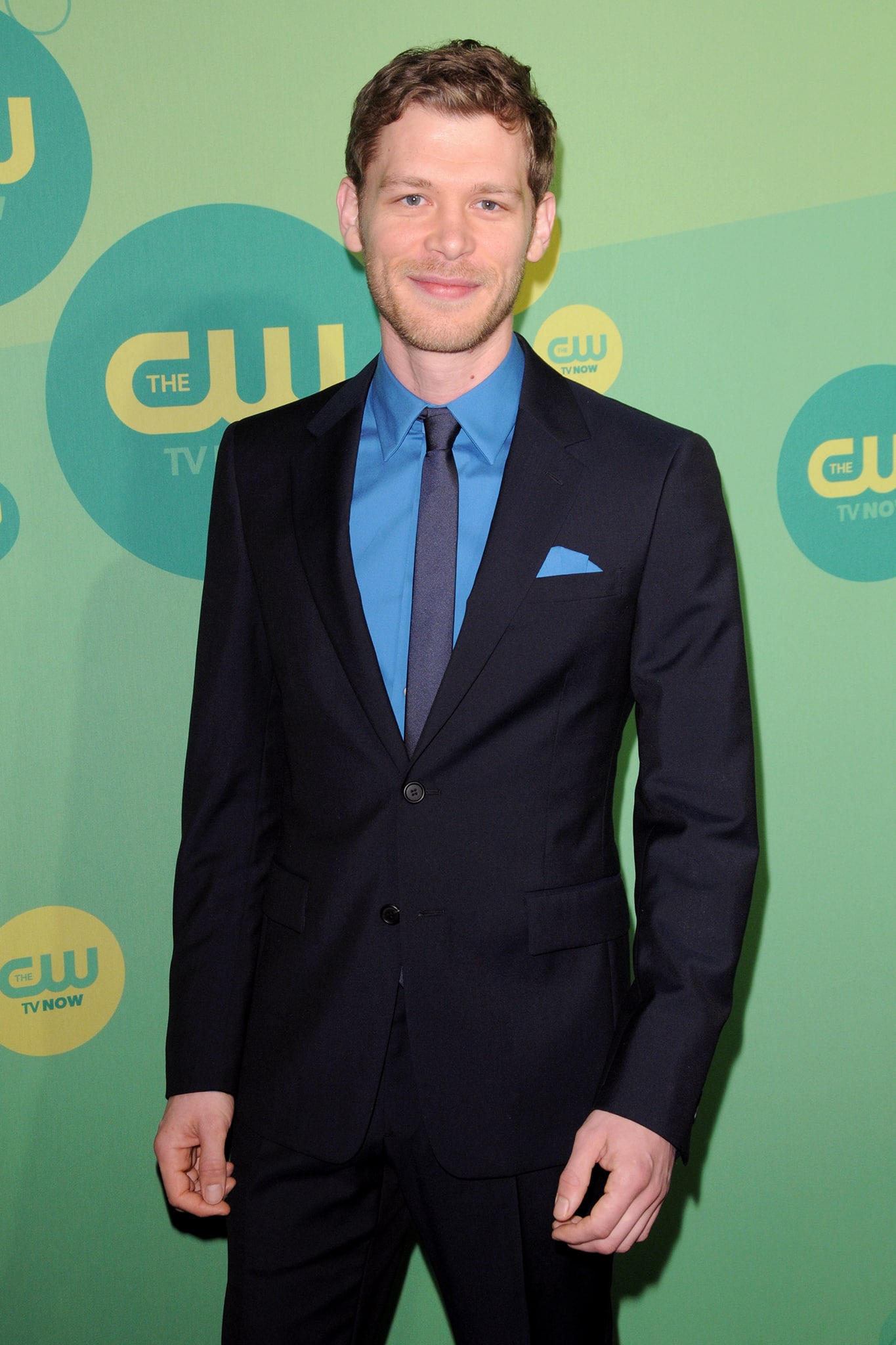 Joseph Morgan is nine years Persia White's junior (Credit: Ivan Nikolov / WENN)
Joseph spent several years in roles on British television series, including Hex, William and Mary, The Line of Beauty, and Mansfield Park. He would also carry several roles on the West End during this time.
In 2010 Joseph began his rise to fame, starring as the title character in CBC's Ben-Hur, in which he performed his own stunts.
His role on CW's The Vampire Diaries would begin in season two of the show, with the introduction of a recurring character, Klaus Mikaelson. He became a series regular in seasons three and four, going on to make guest appearances in seasons five and seven of the show.
Joseph made his first appearance in "Know Thy Enemy," the 17th episode of the second season of The Vampire Diaries that aired on April 7, 2011, when he was 29 years old. He celebrated his 30th birthday on May 16, 2011.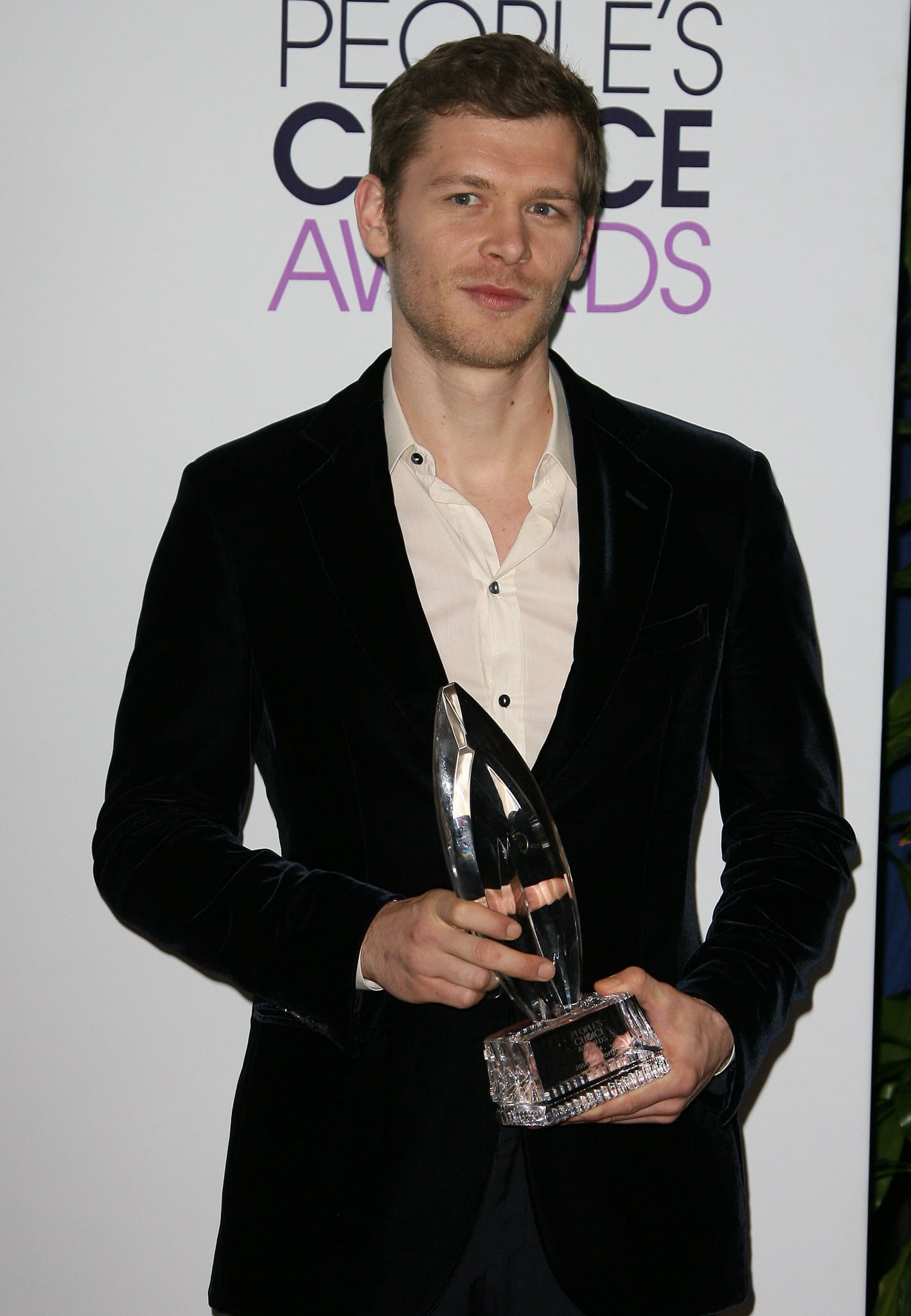 Joseph Morgan became famous for his role in The Vampire Diaries and The Originals (Credit: Adriana M. Barraza / WENN)
He quickly established himself as a key character on the show, becoming the leading character on a spin-off based on his character, The Originals. The Originals ran from 2013 until 2018 on CW.
It was in season three of The Vampire Diaries that he would meet Persia White as she played her recurring character.
Joseph Morgan Facts
What is Joseph Morgan's net worth?
He is a British actor with a net worth of $3 million.
Full Name:
Joseph Morgan
Born:
May 16, 1981, in London, United Kingdom
Kids:
None
How much did Joseph Morgan make in The Originals?
He was reportedly paid $35,000 for every episode of The Originals.
Feet/Shoe Size:
11 (US)
How tall is Joseph Morgan?
5′ 11″ (180 cm)
Nationality:
British
How old was Joseph Morgan as Niklaus Mikaelson in The Vampire Diaries?
He made his debut in Klaus, the 19th episode of the second season of The CW television series, The Vampire Diaries.

He was 29 years old when the episode aired on April 21, 2011, and turned 30 on May 16, 2011.
Joseph and Persia Together
Joseph dished to the Associated Press in 2014 about his first encounter with Persia. "We didn't know each other before The Vampire Diaries, but we didn't meet on set."
"We met in the lobby area where they bring everyone in, and they send people off to hair and makeup and set and different things. And we just got talking there, and that little chat lasted about two hours, and I thought, 'Well, I definitely want to see her again.' And it grew from there. And then we rarely spent any time apart since that point when we met."
After their meeting in 2011, Joseph and Persia continued to build their relationship. In May of 2014, Joseph let slip to E!'s Kristin Dos Santos that the stars had become engaged.
Joseph was veiled about the juicy details of the engagement, telling Dos Santos, "I'm not going to go into specific detail, but I tried to be romantic. It was a nerve-wracking moment but it was special."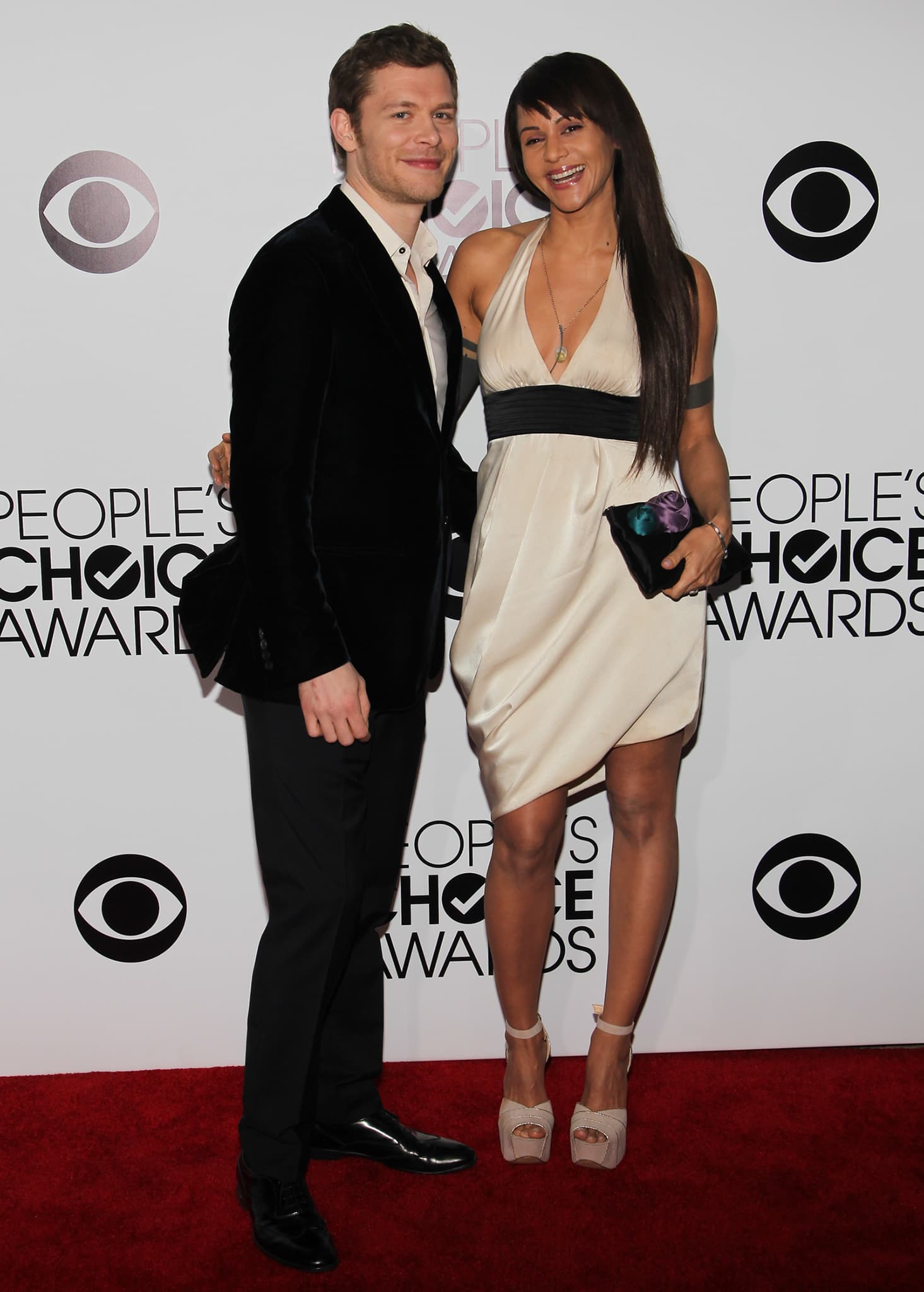 Joseph Morgan and Persia White met in 2011 and got married two months after their engagement in 2014 (Credit: FayesVision / WENN)
Shortly after publicizing their engagement, on July 5, 2014, Joseph and Persia were married in Ocho Rios, Jamaica. The location was a natural choice for the couple, given that both of them were raised near the sea.
Persia wore a Vera Wang wedding dress with a cathedral-length veil, and Joseph wore an ivory-colored silk tux with black lapels by Miguel Wilson.
Their guest list only included 26 people, all family or close friends. Joseph's best man was Matt Ryan, who played John Constantine on NBC's Constantine – the two had been friends for over 20 years.
The couple celebrated with their guests with a plant-based menu, including a delicious vegan cake. They had their first dance to Florence and The Machine's "Never Let Me Go."
View this post on Instagram
Joseph officially adopted Persia's daughter Mecca, and the three have been a strong family ever since.
Mecca has gone on to work as a director, writer, and actor, and credits Persia and Joseph for establishing a foundation in the arts for her.
View this post on Instagram
Joseph and Persia are pros at working together. Of course, they acted together on The Vampire Diaries, but Persia also starred in Joseph's directorial debut, a ten-minute horror film called "Revelation." They would go on to co-write and co-star in his next short film, "Carousel."
While Persia never appeared in The Originals, Joseph credits her as being huge support behind the scenes.
He told AP, "She's a huge part of the show, for me, because she watches every show, we talk about it. She tests me on every scene. She's incredibly supportive. She's there running lines with me late at night. She comes to the set frequently and is there. I'll get home after an exhausting 16-hour day, and there's some food and a beer in the fridge. She's incredibly, incredibly supportive. I don't think I could do it without her because it's such long hours and such a taxing job."
View this post on Instagram

Joseph and Persia are still happily married, and they are a picture of a drama-free couple that is living their lives for one another rather than the tabloids.
They have kept their family life largely private, even while working together as a fantastic team in show business. Their support for one another, both personally and professionally, has never floundered, and they continue to build a great life together.