Julianne Hough was selected to host the "Swirl" Dance-Off for the new Gillette Venus Swirl razor held at the Alvin Ailey American Dance Theater in NYC. Julianne was really the natural choice of host for this type of event.
She's known for her dancing and has incredibly toned dancer legs, and to top it all off, she can bust dance moves while wearing towering stilettos!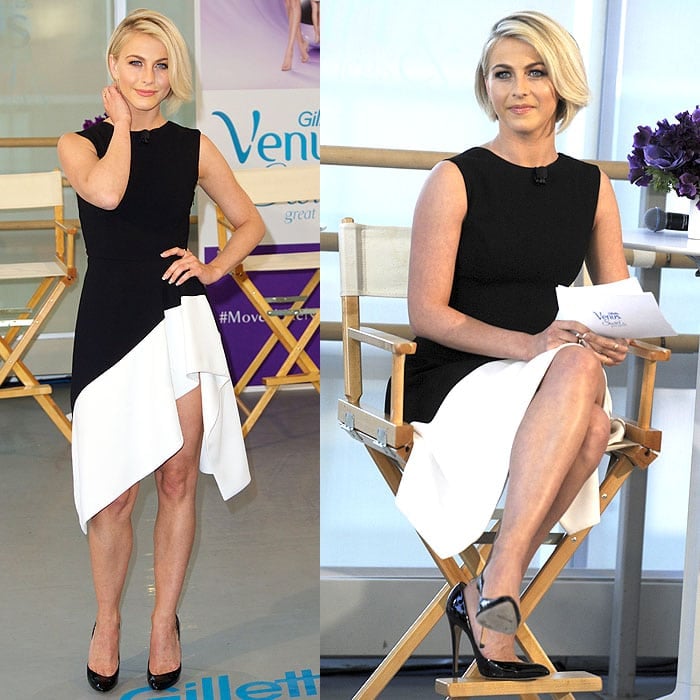 Julianne Hough at the "Swirl" Dance Off held to celebrate the new Gillette Venus Swirl Razor at Alvin Ailey American Dance Theater in New York City on January 15, 2014
At first, it looked like Julianne was just going to use the heels as "sitting shoes" and only wear them while seated in her judge's chair. But being a professional dancer herself, she couldn't help but join the dance-off.
Julianne readily showed off her own moves in a black-and-white Camilla and Marc high-low dress and black patent pumps alongside the contestants who were comfortably dressed in leggings, shorts, and sneakers.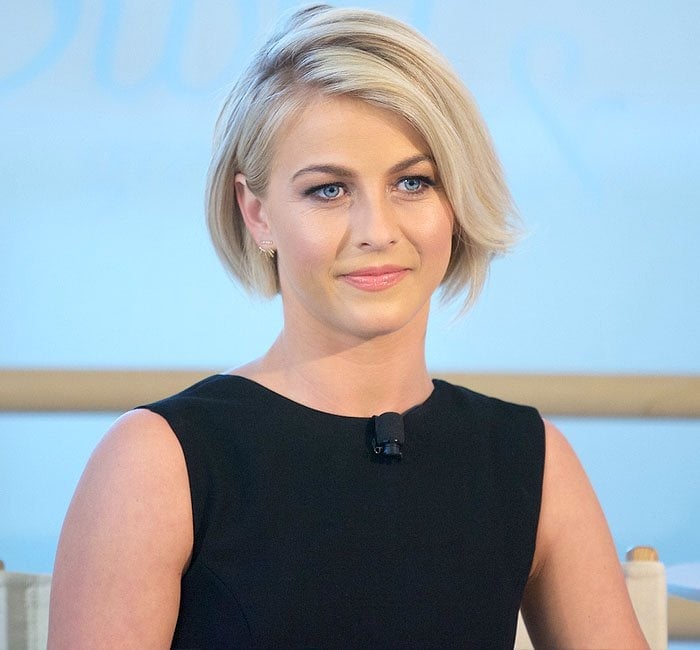 Julianne Hough judging who among the aspiring dancers has the best signature swirl dance move for the Venus Swirl razor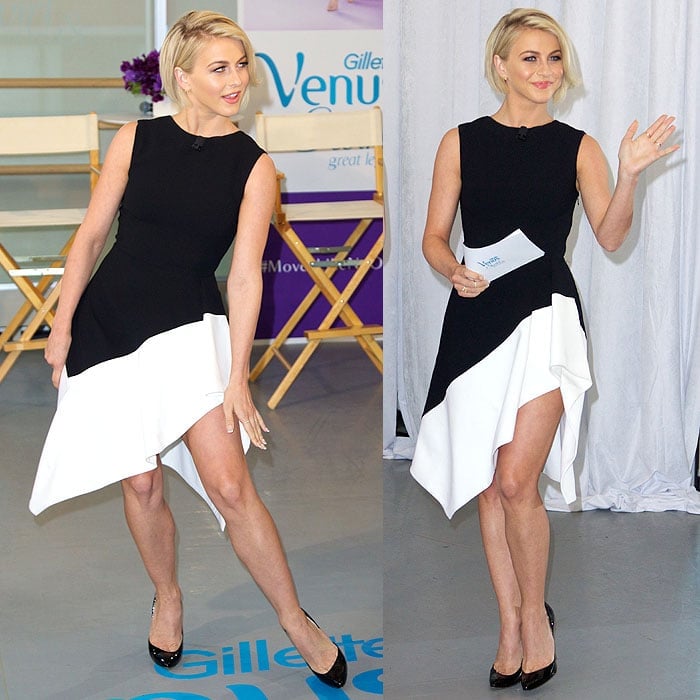 Julianne Hough showing off her version of the swirl and her own dance moves
Julianne Hough dancing with the contestants of the "Swirl" Dance Off
Check out Julianne's shoes up close — those heels look like they can't measure any less than 5 inches:
The black patent pumps with at least 5-inch stiletto heels Julianne Hough wore for the "Swirl" Dance Off
Do you possess the ability to dance in skyscraper heels like Julianne Hough? Our shoe picks below may look like regular, basic pumps, but we assure you, the 5-inch stiletto heels they all feature aren't for the faint of heart!
ALDO Kristina Pumps, $120
Devious Sexy 20 Pumps, $50.95 to $85.95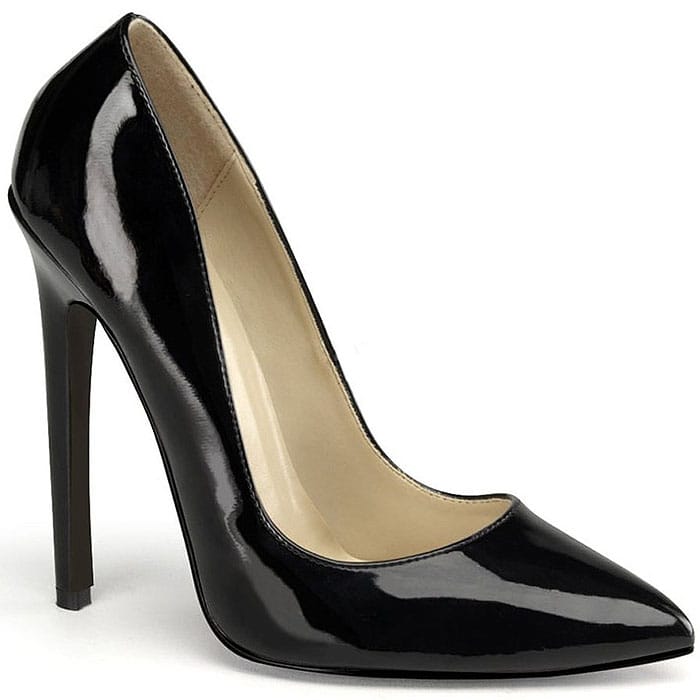 MIA Limited Edition Vixen Pumps, $84.99
Credit: Alberto Reyes / Dennis Van Tine / Future Image / WENN