It's no secret that Julianne Hough is a fitness nut. We've followed along as the dancer's physique changed: from bulky and toned to slim and lean. The actress has also been pretty vocal about healthy eating since her fitness journey started.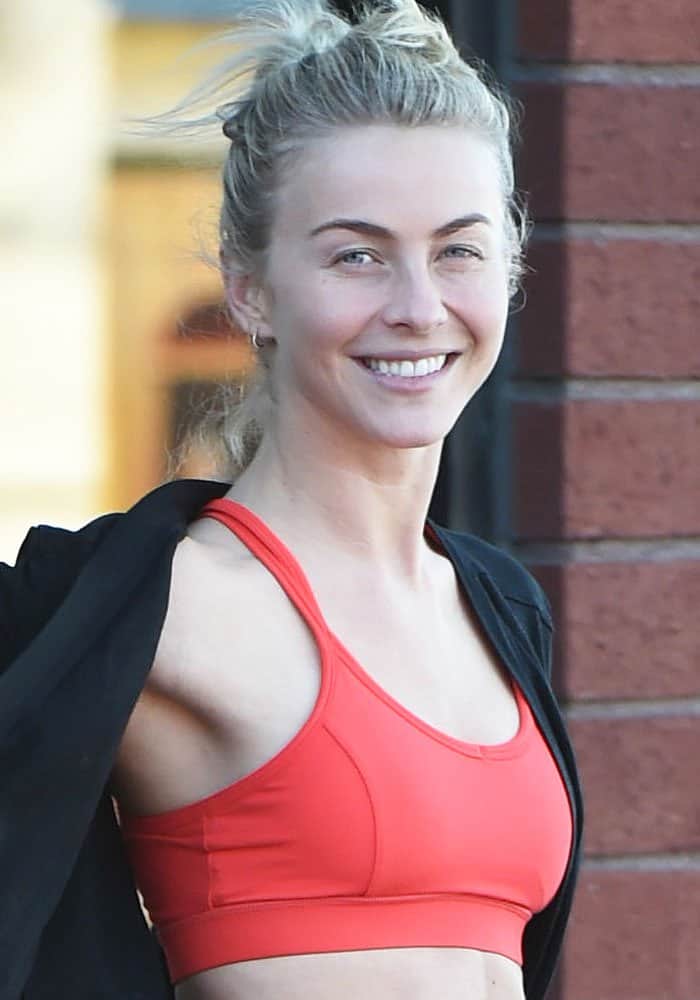 Julianne Hough in an orange sports bra leaves a fitness class in Los Angeles on January 14, 2017
So, of course, it's only natural that Julianne is now leading her own fitness class. The dancer was spotted leaving Pulse Fitness in Los Angeles looking au naturel.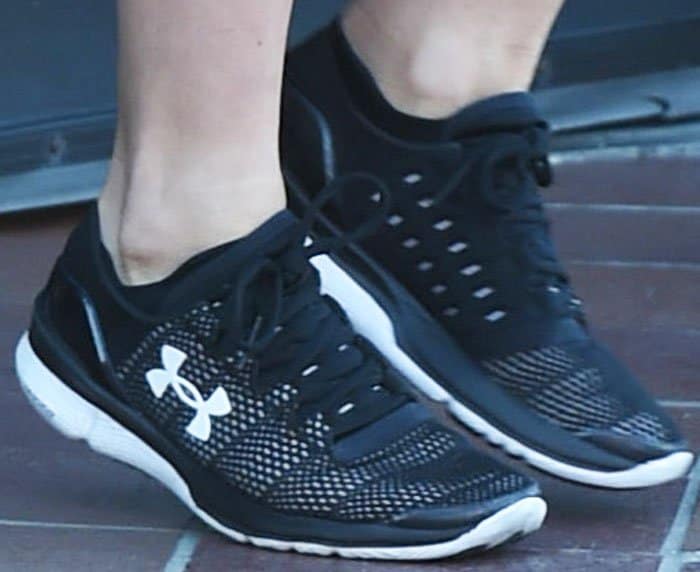 Julianne leads a workout session in a pair of Under Armour Apollo 2 sneakers
Julianne donned an orange sports bra paired with gray cutoff tights to lead a room full of fitness nuts. The dancer fought off the chilly Los Angeles winter air with a black cardigan.
The "Grease: Live" actress finished off her look with a pair of sunglasses, a Pop & Suki camera bag with matching tassel, a FitBit "Alta" band and a pair of Under Armour SpeedForm "Apollo 2" sneakers in black.
Shop Julianne's Under Armour SpeedForm "Apollo 2" sneakers at Amazon.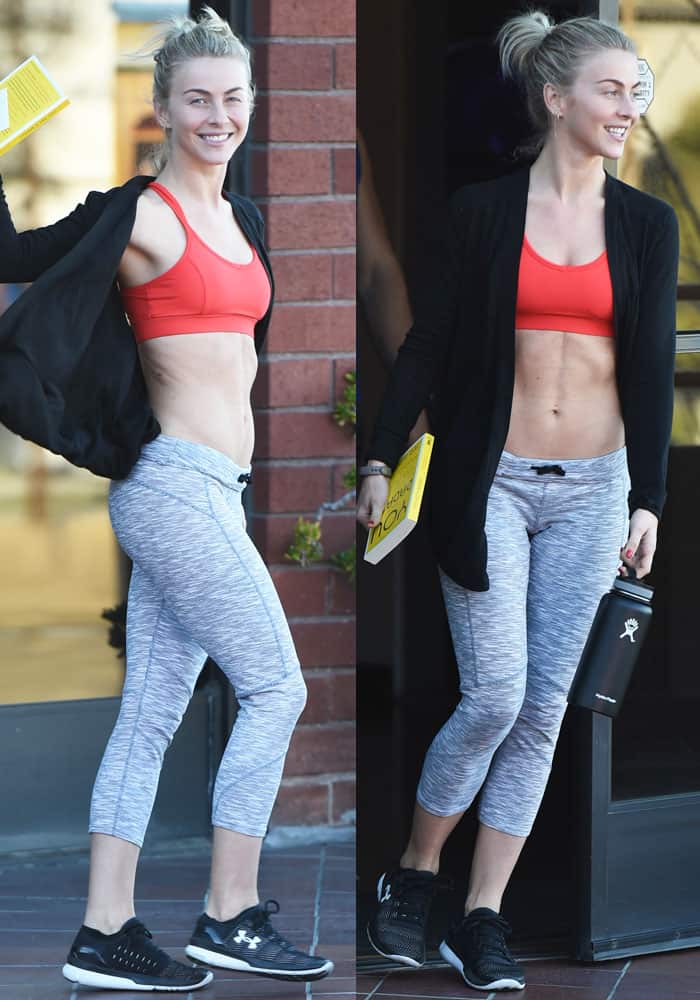 A cheerful looking Julianne leaves the gym after her fitness class
This is definitely not Julianne's first time leading a fitness class, as she and brother Derek Hough launched their "Move Interactive" tours way back in 2014. This session was particularly special, however, since it was the first for 2017.
Julianne uploaded a photo with the participants and teachers, along with the lengthy caption where she thanked the people who led the session. Julianne also gave a shoutout to the participants, saying, You all already took the first step… you showed up!!! So proud and honored to build this community together!"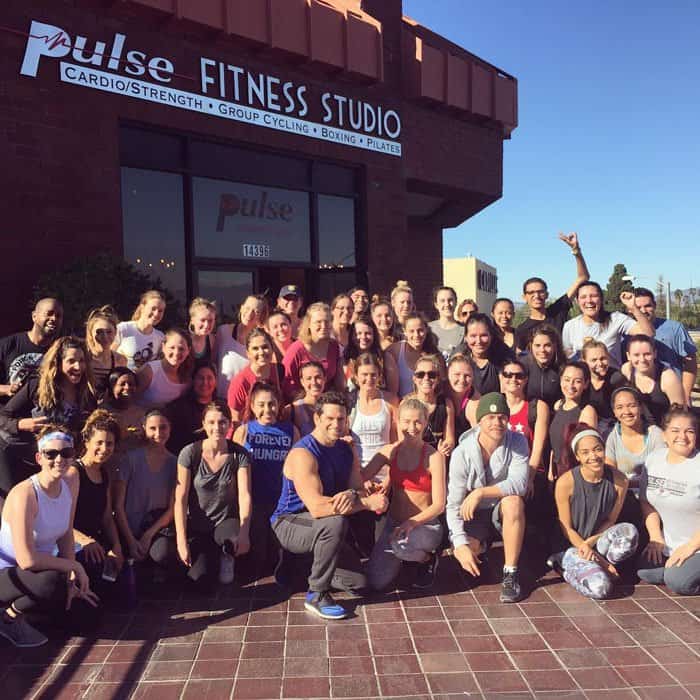 Julianne uploads a photo of the participants from the first Move Interactive session of 2017
Under Armour Speedform Apollo 2 Sneakers, $90 – $99.99 at Amazon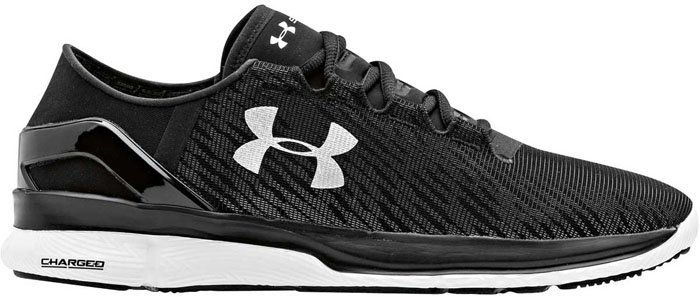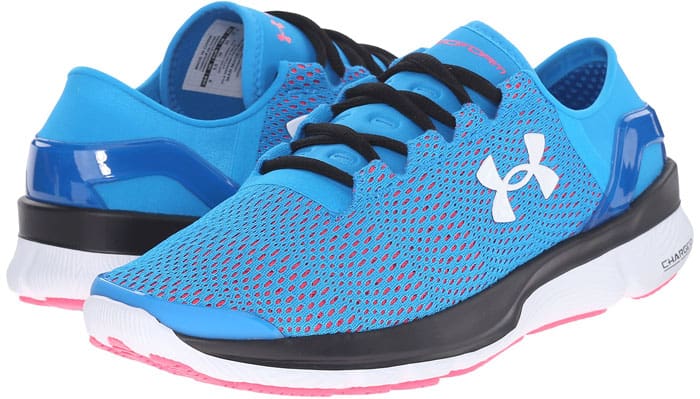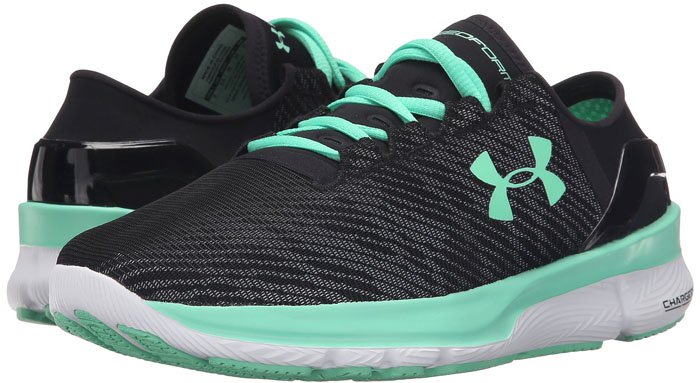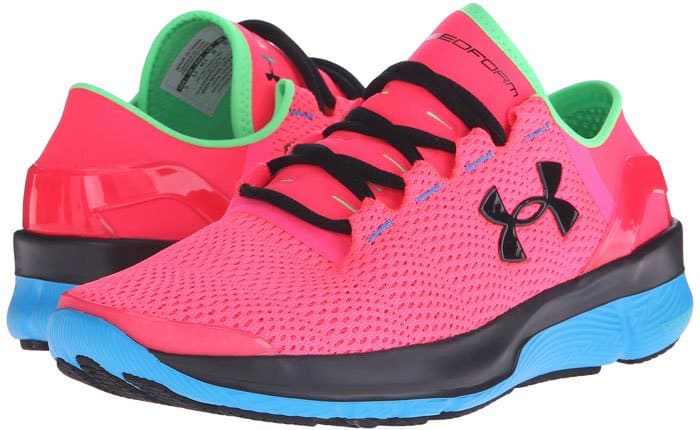 Credit: Julianne Hough's Instagram / WENN