Wedding performances are pretty common for a musician just starting out in the industry. They give an artist exposure, and a little cash to make ends meet. However, if you're Mariah Carey and you don't know the bride or the groom, the terms of the performance are a bit different.
Mariah was spotted out in London right before she performed for a private Russian wedding.
Mariah Carey steps out in London to perform at a wedding at the Landmark Hotel on January 15, 2017.
Mariah stepped out in a pair of Christian Louboutin "Cross Me" sandals.
Mariah stepped out before the wedding in an all-black ensemble. The pop diva had on a zip-up sweater dress that opened at the front to reveal her sexy black lingerie.
The singer finished her look with some diamonds, a butterfly ring, a pair of sunglasses and the Christian Louboutin "Cross Me" sandals in black leather.
Mariah dons an all-black outfit as she steps out before performing at the wedding reception.
Mariah was reportedly with her new boyfriend, dancer Bryan Tanaka, out in London before taking the stage.
The mother-of-two shared the stage with none other than Elton John. Why on earth would two legends agree to perform at a 19-year-old's wedding, you ask? TMZ reported that $4.2 million was shelled out just to have the the two music greats take the stage. Now, we get it.
Shop Mariah's pre-wedding Christian Louboutin "Cross Me" sandals at Neiman Marcus.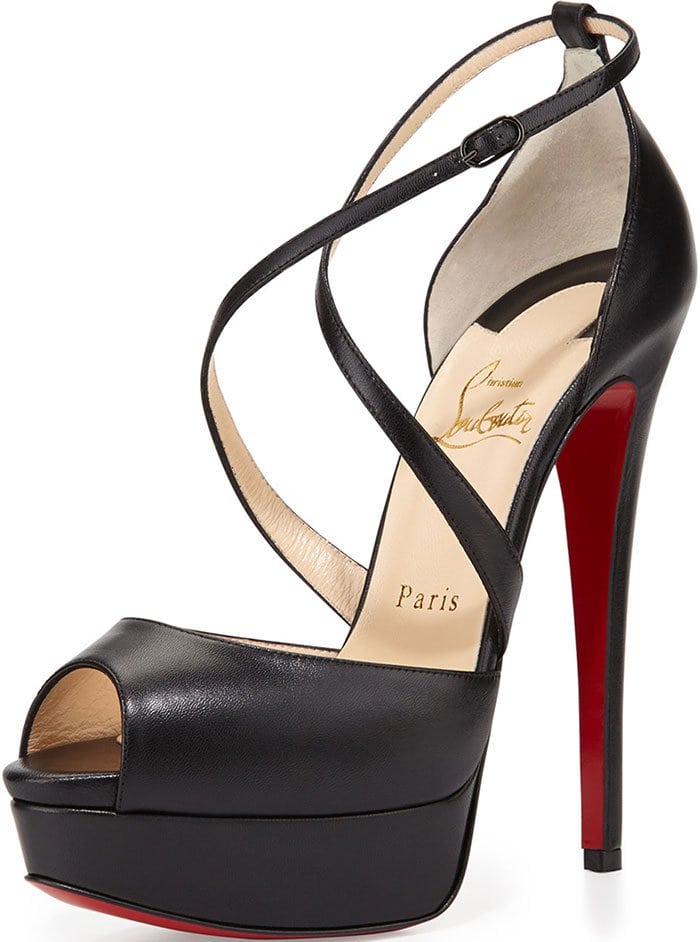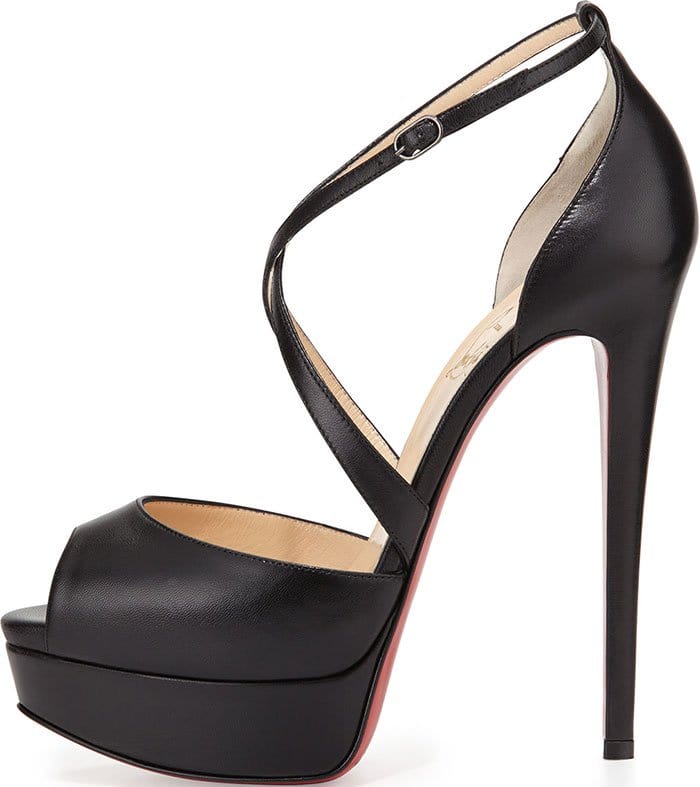 Christian Louboutin "Cross Me" Sandals, $1,045 at Neiman Marcus.
Credit: WENN