We've lost count of the number of celebrities dipping their feet into the art of fashion (and shoe) design. Whether it's a full line (Jessica Simpson, Gwen Stefani, Victoria Beckham, etc.) or a simple collaboration of sorts (Chloe Sevigny, Kristin Cavallari, Rachel Bilson, etc.), it seems to be an ongoing and never-ending trend in Hollywood.
We can now also add Julianne Hough to that very long list with her latest gig — a capsule collection for Sole Society. Yep, the performer inked a deal with the shoe label (a la Kristin Cavallari for Chinese Laundry) and now you can find five pretty yet practical Sole Society styles with Julianne's name written on them. It's a combination of heels and flats that are pretty basic and wearable.
Check them out below and tell us, will you grab a pair of any of these Julianne Hough for Sole Society shoes? Or will you go ahead and say "no thanks"? These are currently available for pre-order at Nordstrom.
The 'Addy' Flats
If you like the cap-toe trend and you can appreciate the ladylike appeal of t-straps, then the "Addy" is a pair you should consider. It's comfy and cute, and it pretty much "works with everything."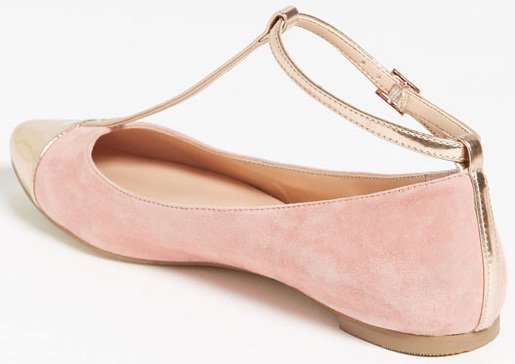 Julianne Hough for Sole Society 'Addy' Flats, $50
The 'Angela' Booties
A classic pair of booties should be "chic and versatile." Can we add highly affordable to that as well? Because those three things are what you will get from Julianne's "Angela."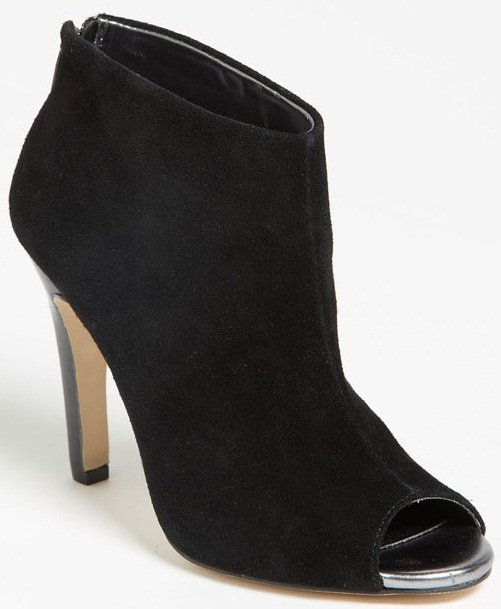 Julianne Hough for Sole Society 'Angela' Booties, $70
The 'Maddi' Loafers
Is your style more preppy casual or retro mod? Whichever it is, it'll work with the Maddi. It's one of those flats you can rely on for ease of use. It comes in several colors, too, so you can take your pick.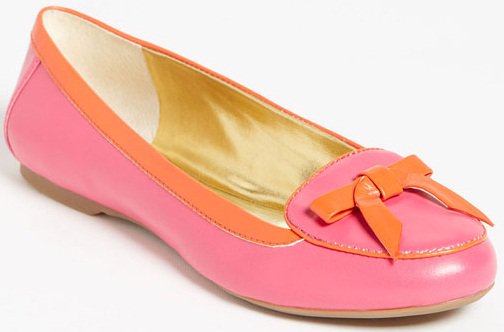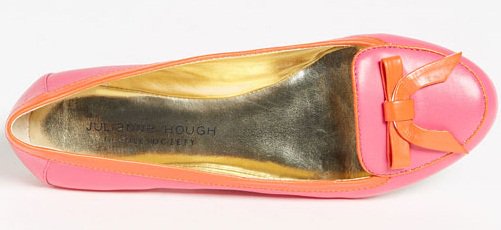 Julianne Hough 'Maddi' Loafers, $50
The 'Gianna' Sandals
A girl can never have too much of those strappy sandals, yes? The Gianna is a practical choice for someone who wants both comfort and style. It's also a pretty elegant pair that you can wear on and off the red carpet.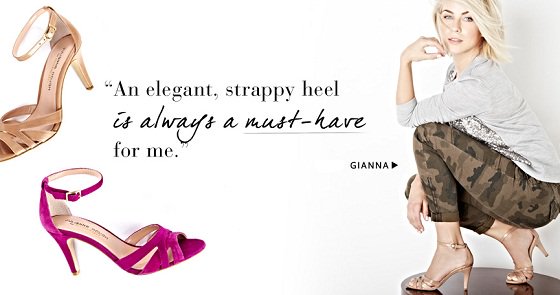 Julianne Hough for Sole Society 'Gianna' Sandals, $60
The 'Makenna' Heels
The Makenna is a pair "perfect for adding some rocker edge to denim and dresses." That's according to Julianne, and we can hardly disagree. It's tough but sexy, and seriously stylish. And did we mention it's great value for money, too? You see, these gorgeous kicks are made from genuine leather!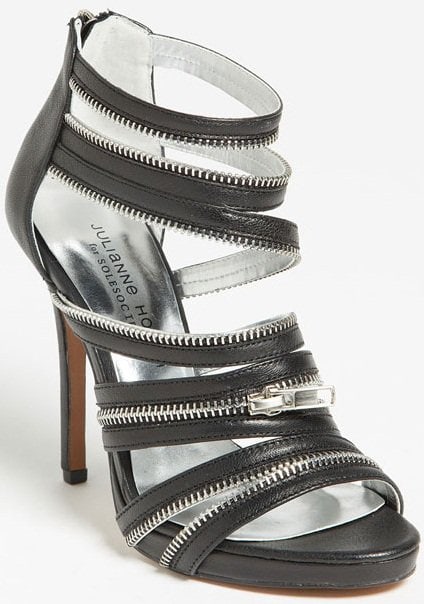 Julianne Hough for Sole Society 'Makenna' Sandals, $70