Scottish radio DJ Edith Eleanor Bowman won our hearts by wearing Christian Louboutin's suggestive and slender Juliettra boots to the EE British Academy Film Awards after party dinner on Sunday. She flaunted her legs in a bespoke dress by HEMYCA London.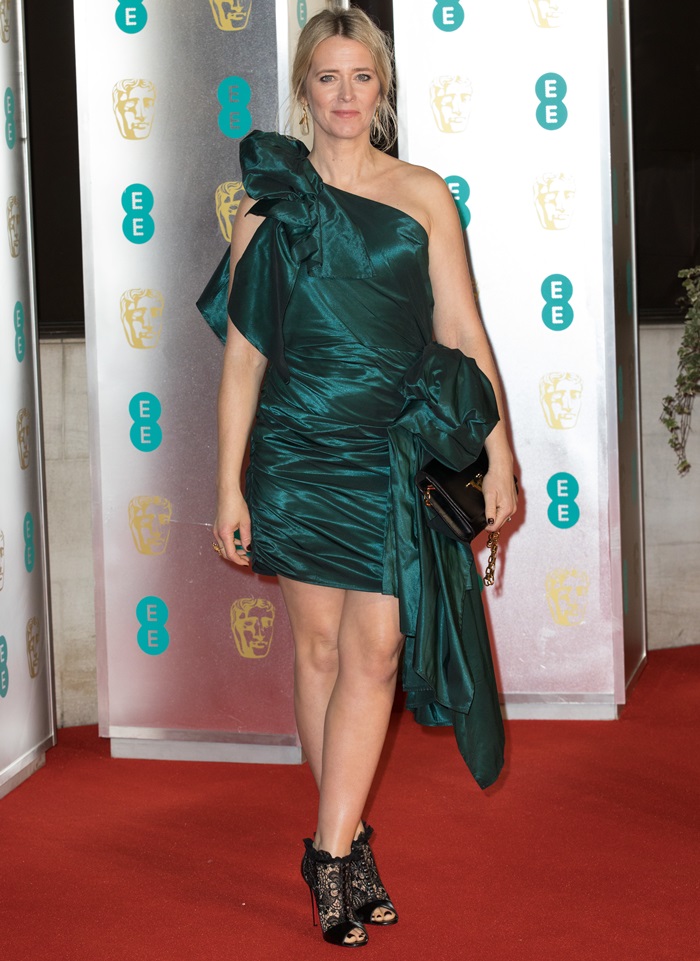 Edith Eleanor Bowman flaunted her legs at the EE British Academy Film Awards after party dinner held at the Grosvenor House Hotel in London on February 10, 2019
Crafted in black calfskin, glossy lace, and tonal tulle, it is mounted on a 100mm stiletto for a developed arch. Silver spikes daringly sign the savoir-faire of the Louboutin House.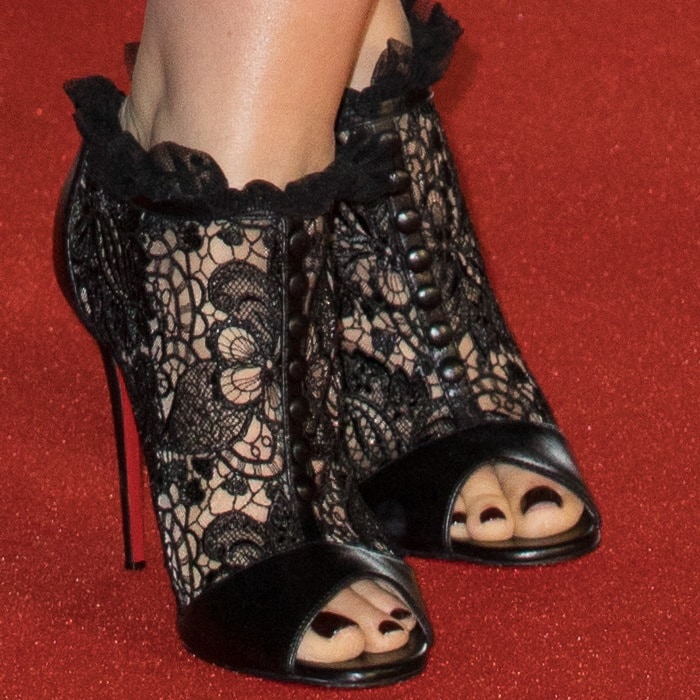 Edith Eleanor Bowman's sexy feet in Juliettra boots
There's also a multicolored version available at Selfridges that will make you stand out at any party. Which version do you like better?
Black Calfskin Juliettra Boots With Tonal Tulle, $1,195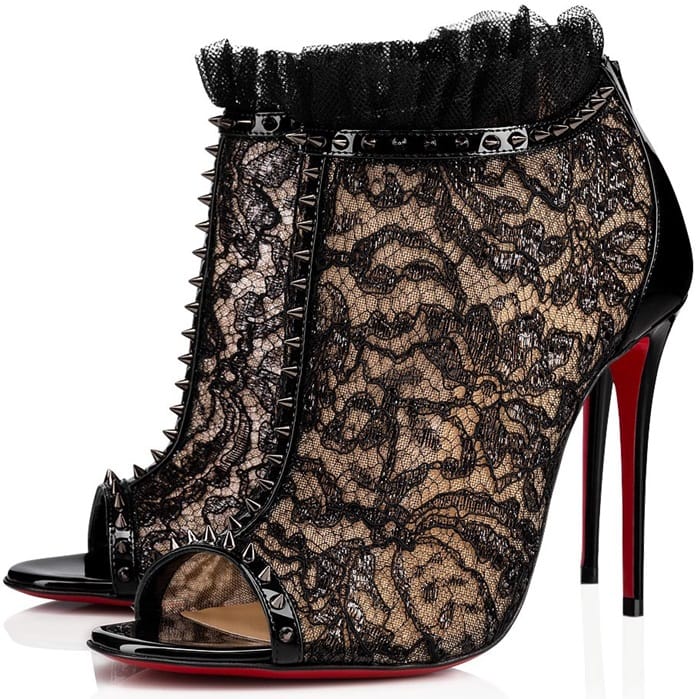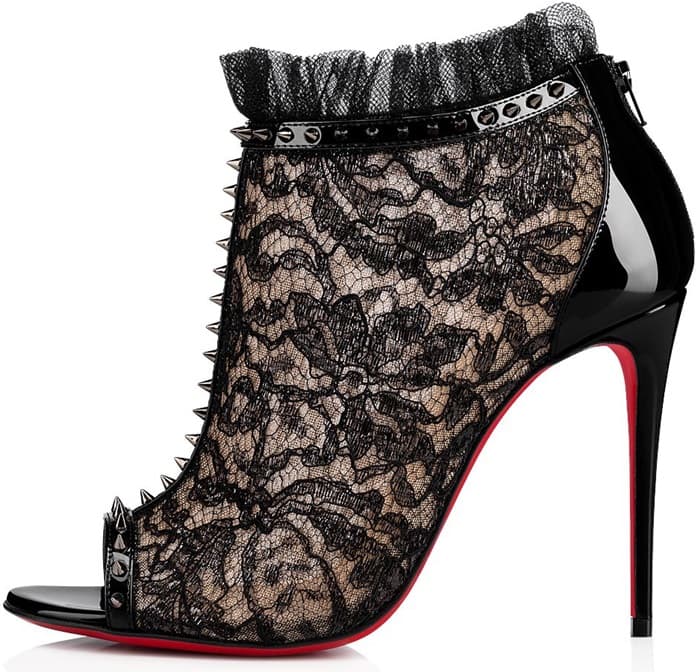 Juliettra 100 Lace and Glitter Ankle Boots, $950 at Selfridges
This sensational T-strap pump features a high upper in full black Rete and Spider fishnet reminiscent of women's fine lingerie.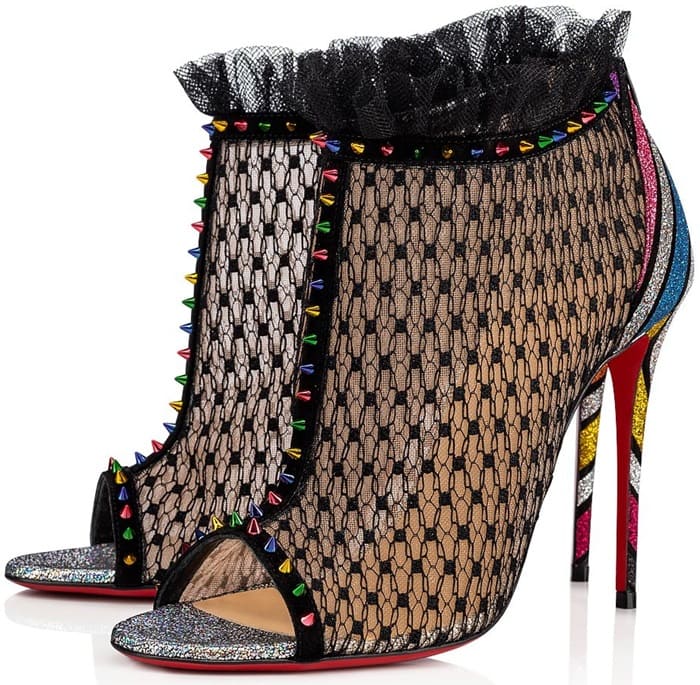 A sensual arch that follows through to a counter and 100mm slim stiletto heel both crafted in this season's Velukid Strippyglitter brings back the 1970's and disco nights.
Around the ankle is a choker studded with spikes in a multitude of fun, optimistic colors that run down the T and hug the toe box.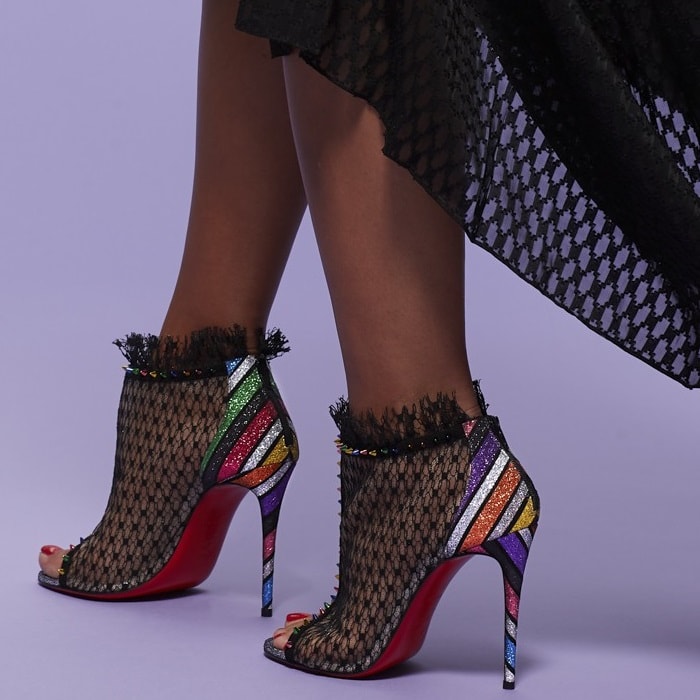 Credit: Phil Lewis / WENN