Move over, Cindy Crawford, your baby girl is about to break all your modeling records. At 16-years-old, Kaia Gerber is gunning for her mother's legacy and honestly, we think she might just succeed.
After debuting with Calvin Klein, Kaia showed that she's more than just a well-known name in the business — she actually has legit looks and the skills for the business. If you don't believe us, we suggest doing a little research on her gorgeous runway walk.
Not only that, Kaia is also developing an affinity for high end brands. The rookie model was seen stopping by Chanel in Paris.
Kaia Gerber seen out and about in Paris, France on September 26, 2017.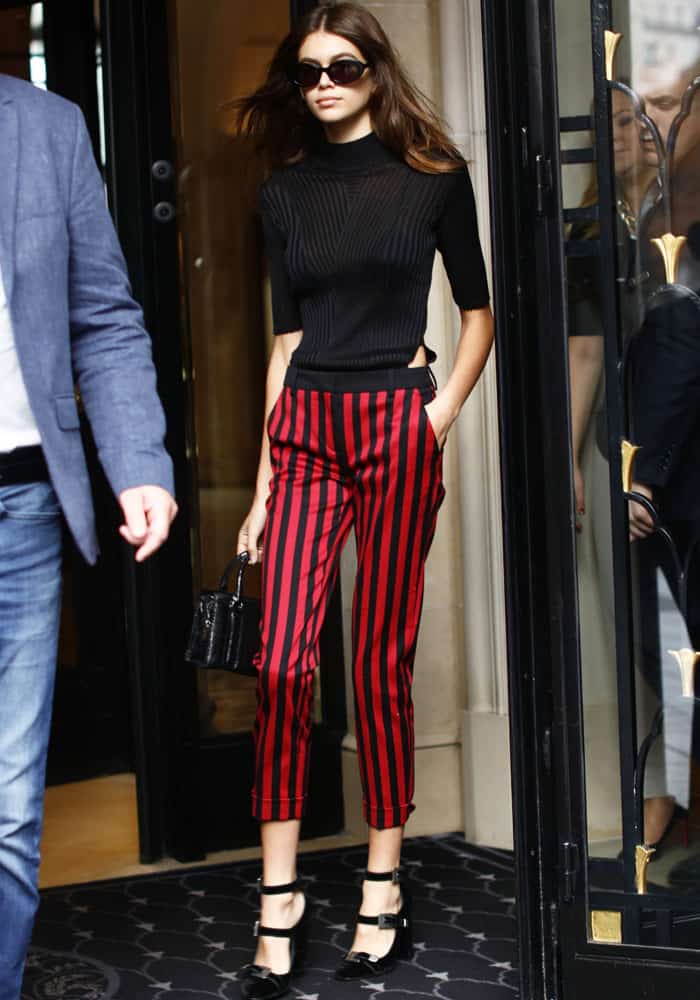 Kaia looked every bit a model in a bodysuit and The Kooples striped pants.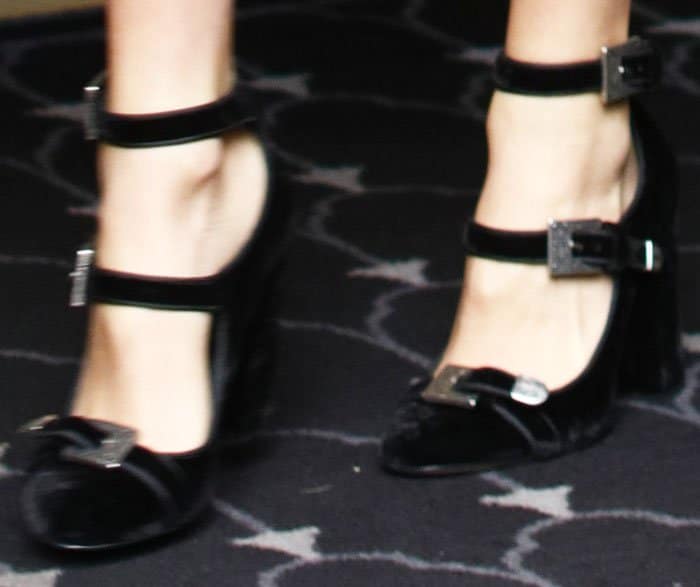 Royalty footwear: Kaia wears a pair of velvet Mary Janes by The Kooples.
While Cindy Crawford was more on the denim and swimsuit side, Kaia looks like she was born for the high fashion runways.
The leggy model showed off her high fashion physique as in a ribbed bodysuit and striped The Kooples pants.
Kaia showed off her styling prowess with a pair of vintage chic velvet Mary Jane pumps from The Kooples. The 16-year-old finished the look with the "Janice" mini tote from Stalvey and the Elizabeth and James "McKinley" sunglasses.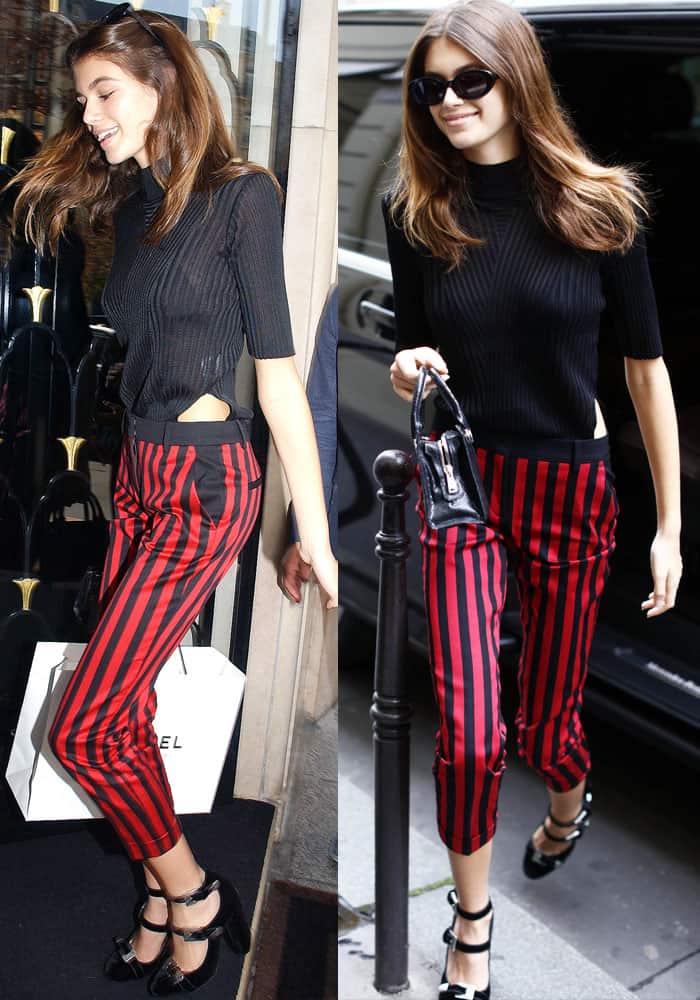 The rookie model was all-smiles as she walked out of Chanel with a purchase.
Kaia stops to pose with a fan.
Kaia was all-smiles as her car dropped her off in front of Chanel. The model later emerged with a purchase in hand.
The rising star was in Paris to walk for several high fashion houses for fashion week, including Versace, Prada, Fendi and Saint Laurent.
Kaia has also been hot on the pages of Vogue, even landing a video feature. Watch out, people. Kaia is the next big thing on the runway.
Shop Kaia's velvet pumps at The Kooples.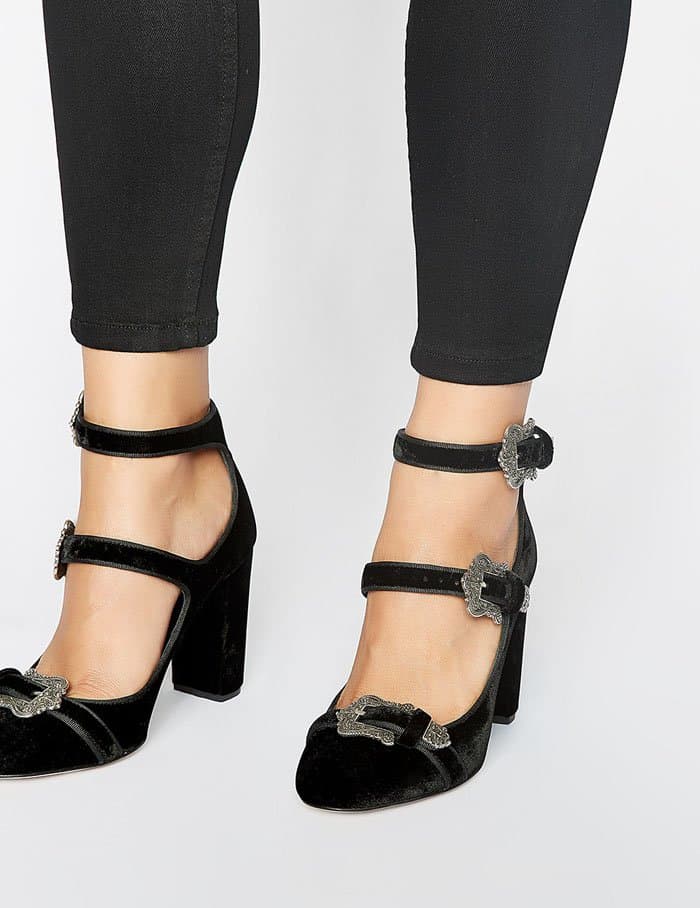 The Kooples black velvet t-strap pumps, $450
Credit: WENN