Thought the $4,000 invisible shoes were one of the most ridonkulous things you've seen in a long time?
Well, it's only been a couple of days and we already found something to top that. Kanye West collaborated with Giuseppe Zanotti to create this pearl embroidered stiletto for the Spring 2012 collection of his Dw by Kanye West clothing line.
It's now available for purchase at Colette, one of Kanye's fave upscale French retailers. Now, since this shoe is by Giuseppe Zanotti and Kanye West, you know it's going to be expensive. But $6,000 expensive? Check it out and see if it's worth that insane amount:
Giuseppe Zanotti x Kanye West Pearl Embroidered Sandals, $6,000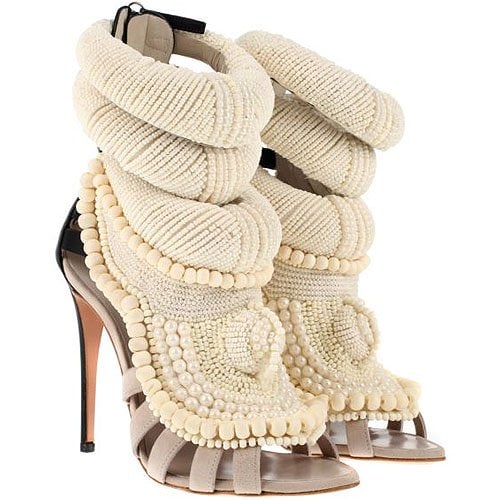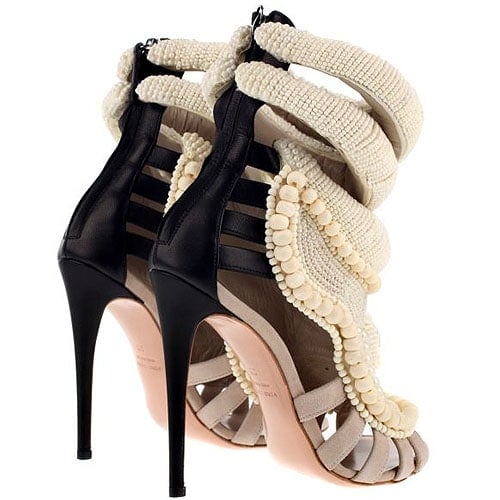 So we're trying to figure out why this shoe is priced at nearly $6,000. It could be made of top-quality calfskin and suede leathers, handmade in Italy and the pearls could very well possibly be embroidered one by one by hand.
But we've seen the same things on other designer shoes before and those shoes hovered around the $2,000 mark, tops.
Giuseppe Zanotti himself hardly ever goes beyond that mark. So does this mean that the rest of the $6,000 price tag on this shoe comes from having Kanye West's name attached to it?
The embroidery detail on the vamp and the padded leather ankle straps isn't even entirely made up of all pearls: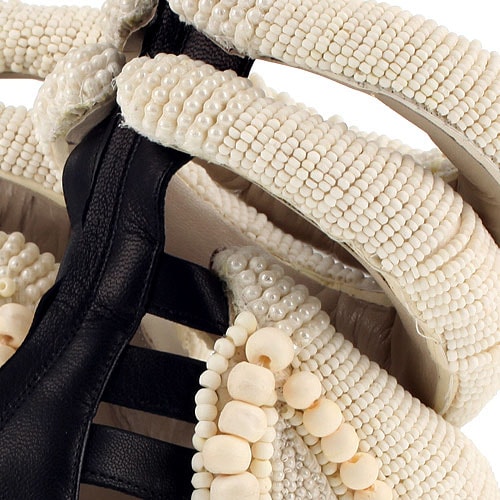 Here are more pictures of the sandals as they were sent down the runway:
Kanye West Spring 2012 RTW
Kanye West is scheduled to present his Dw by Kanye West Fall 2012 collection at Paris Fashion Week today. Only Kanye West can top Kanye West and we've got a feeling that he'll be doing that today with another buzz-generating pair of shoes.