If you become the ambassador of an incredibly timeless brand, the first thing on your agenda should probably be learning how to pronounce the brand name properly. Unfortunately for Karlie Kloss, she was caught off guard on the day of her first campaign shoot.
Karlie kicked off her Swarovski ambassador duties at the brand's event in New York.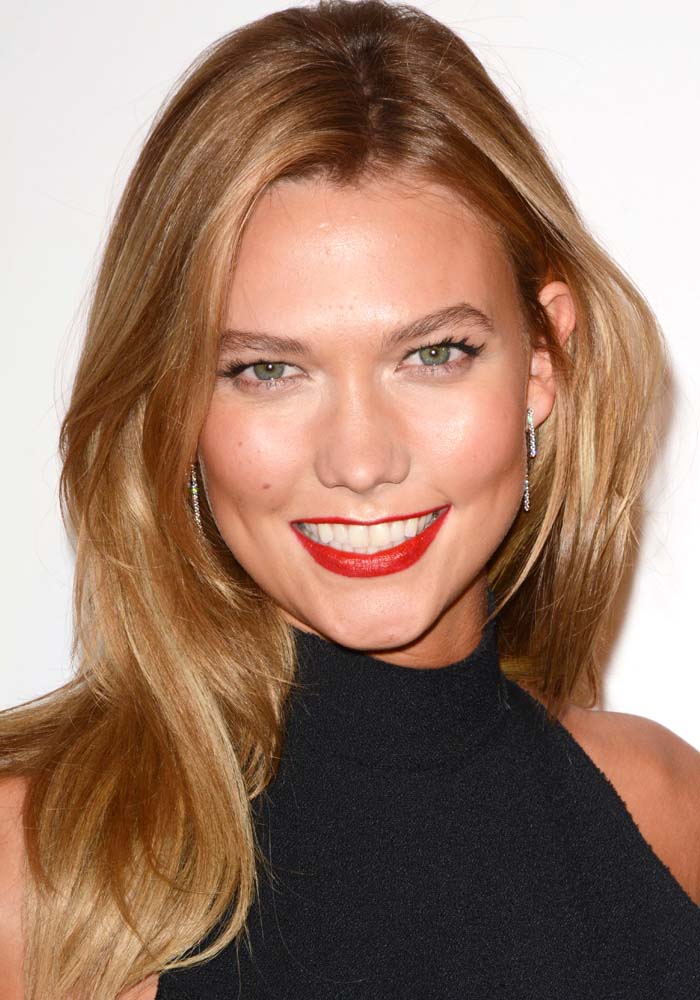 Swarovski announces Karlie Kloss as the new ambassador in New York on May 24, 2016
Karlie wore a black halter dress with waist cutouts by Proenza Schouler, paired with Giuseppe Zanotti metal heels. As the brand ambassador, Karlie was — of course — drenched in luxurious diamonds by the classic Swarovski.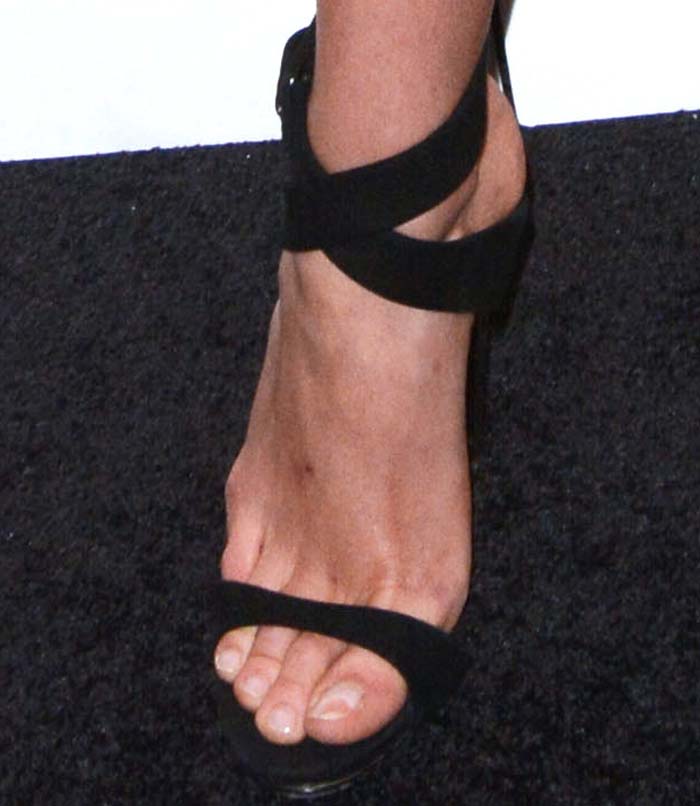 Karlie Kloss wears the metal heel sandal by Giuseppe Zanotti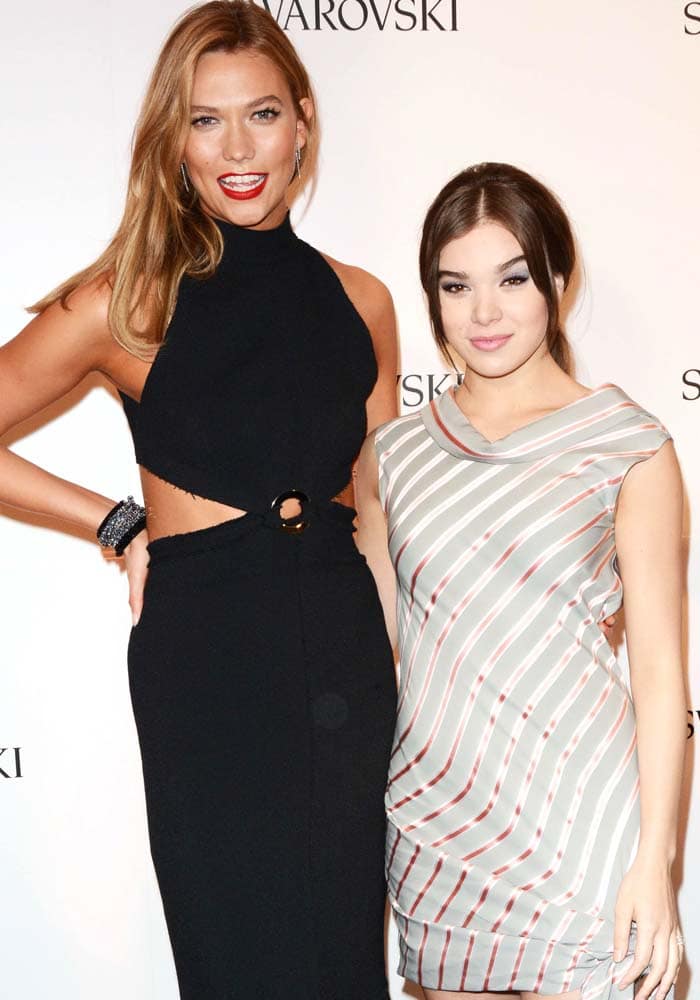 The 6'2″ model Karlie Kloss towers over actress and singer Hailee Steinfeld
Karlie was in the middle of introducing herself for her first Swarovski campaign video when she realized she couldn't pronounce the brand name correctly. Lucky for her, the team decided to give her a break since she looked really adorable doing it… and it turned out to be the selling point of the video. Check out her first Swarovski video below:
Grab the "Taline" wedge sandals by Giuseppe Zanotti — which are pretty similar to Karlie's pair — at Bloomingdale's and Italist.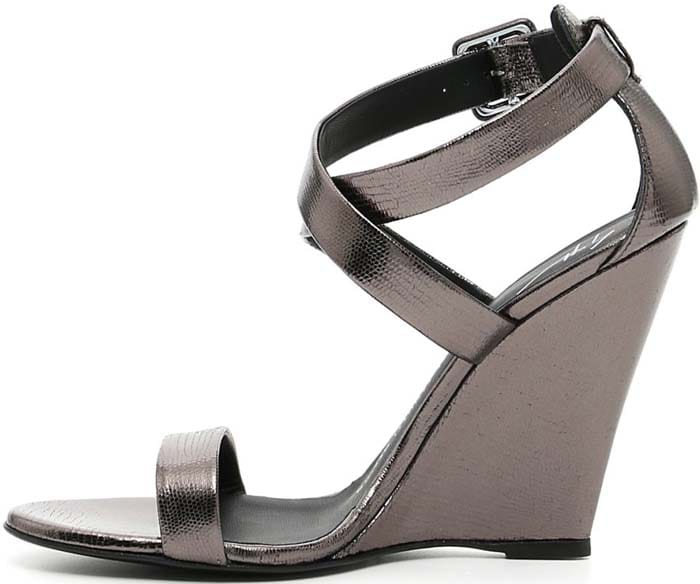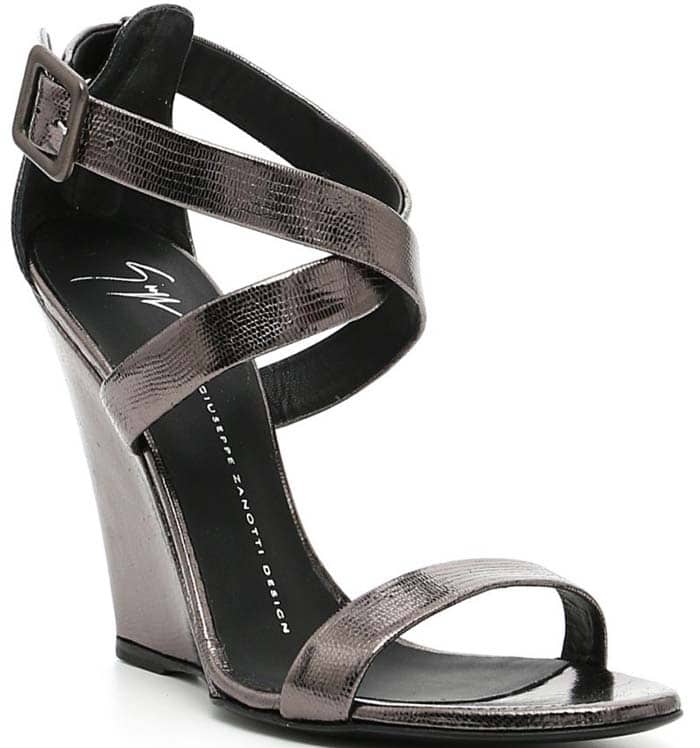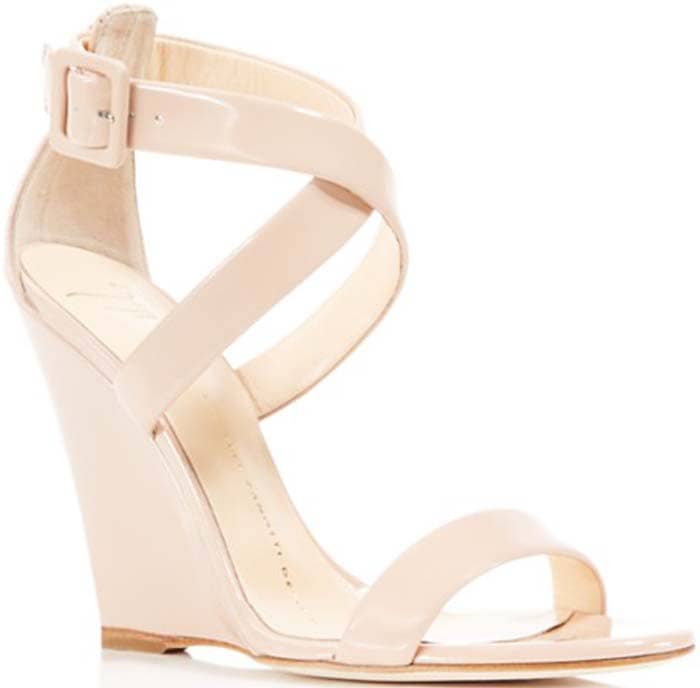 Giuseppe Zanotti 'Taline' Sandals, $436.67 – $450 at Bloomingdale's and Italist
Credit: WENN