We hate to stereotype, but Hollywood definitely isn't the first place you'd look to for examples of nuclear American families.
The beautiful Kate Hudson — who has two children to different fathers who both work in the music industry — seems to have some family drama that fits right into those Hollywood stereotypes.
We're not talking about her own partners and children, but rather, her parent drama.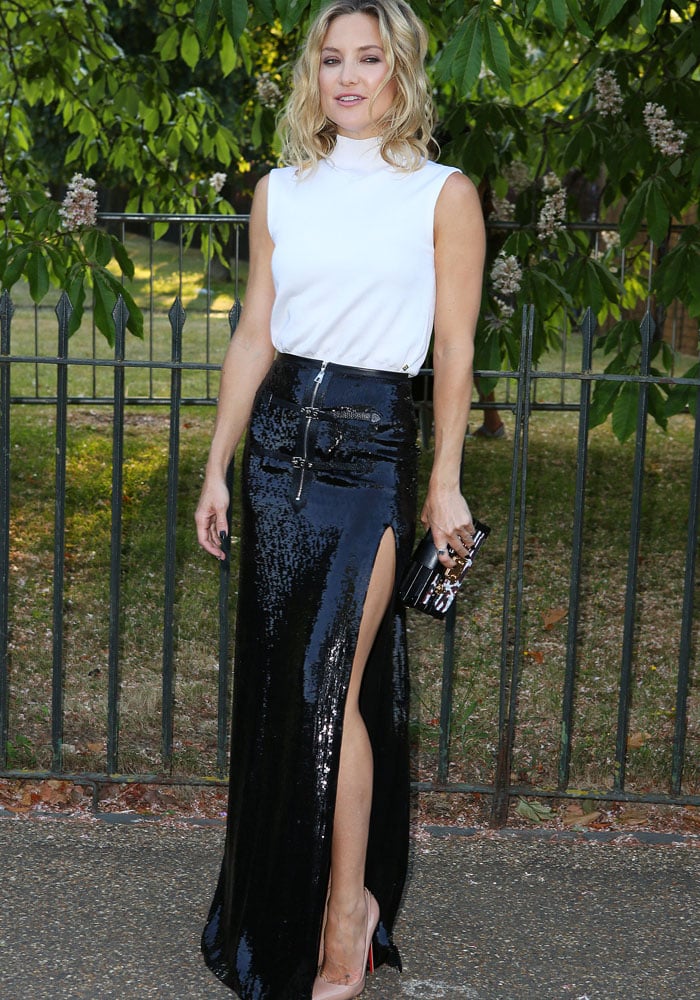 Kate Hudson makes an appearance at the Serpentine Gallery summer party held in Kensington Gardens in London on July 2, 2015
Kate's brother Oliver recently uploaded a controversial Father's Day photo on his Instagram, which provoked their biological father Bill Hudson to claim that his two children are already dead to him. Ouch.
Kate Hudson stuns in a white top paired with a floor-length black sequined skirt
Kate Hudson then went on to casually reply that she never had a relationship with Bill Hudson and that Kurt Russell, her mother Goldie Hawn's partner of over thirty years, was her dad.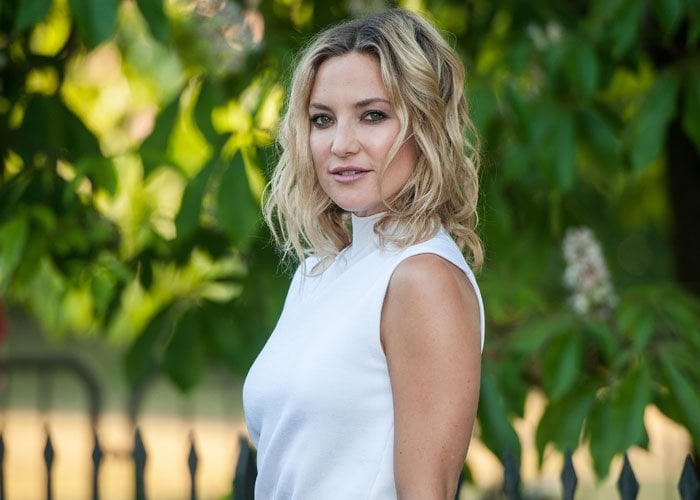 Kate seemed utterly unaffected by the whole Father's Day controversy, shooting a smoldering look at the cameras from beneath her wavy blonde tresses
Kate Hudson was recently spotted at a Louis Vuitton summer party in London, looking pretty much unaffected by the whole Father's Day controversy.
The actress wore a shirt and sequined slit skirt by Louis Vuitton, which she paired with a chic clutch from the same brand. She finished off her ensemble with nude Christian Louboutin pumps.
Kate Hudson shows off the detailing on her chic Louis Vuitton clutch, which perfectly matched her dark manicured nails
In an interview with Daily Mail, Kate Hudson's biological father Bill made clear he no longer considers Kate and her older brother Oliver to be his children.
"I say to them now, 'I set you free,'" Bill told the newspaper. "I had five birth children [including three from another relationship], but I now consider myself a father of three. I no longer recognize Oliver and Kate as my own."
Kate Hudson was completely glam in an anything-but-simple black-and-white look finished off with neutral pumps
Best known for his role as a vocalist in the band The Hudson Brothers, Bill continued, "I would ask them to stop using the Hudson name. They are no longer a part of my life. Oliver's Instagram post was a malicious, vicious, premeditated attack. He is dead to me now. As is Kate. I am mourning their loss even though they are still walking this earth."
He says he enjoyed a good relationship with Goldie Hawn until Kurt Russell entered the picture. Bill and Goldie were married from 1976 to 1980.
"But when Kurt came on the scene, the narrative changed, and I became the big, bad wolf," Bill said. "I would say to her, 'Goldie, why are you trashing me and saying I'm an absent father when it's simply not the case?' and she'd laugh and go 'Oh Bill, you know it makes for a better story.'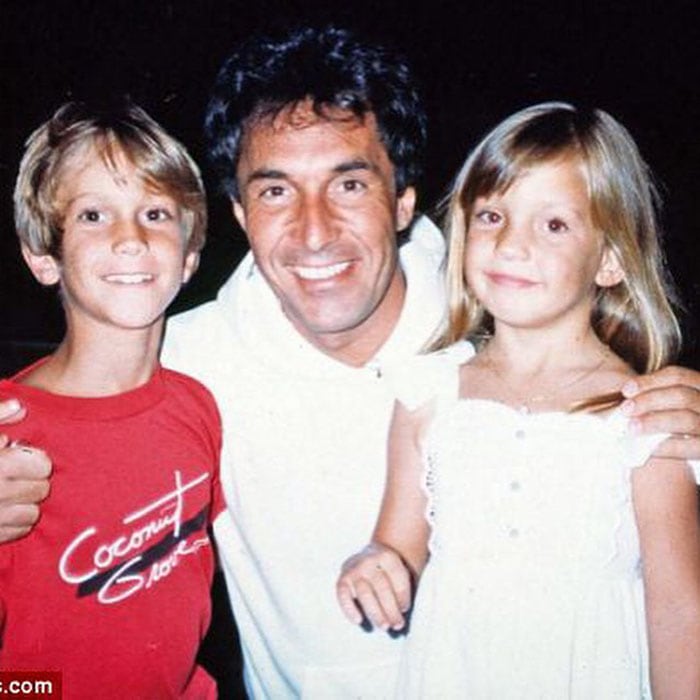 Kate Hudson's brother Oliver uploaded a photo of the two of them with their biological father Bill Hudson, captioning it with "Happy abandonment day… @katehudson"
You can never go wrong with nude pumps from Louboutin. Get your own patent pair over at Nordstrom.
Christian Louboutin So Kate Patent Red Sole Pump in Nude, $695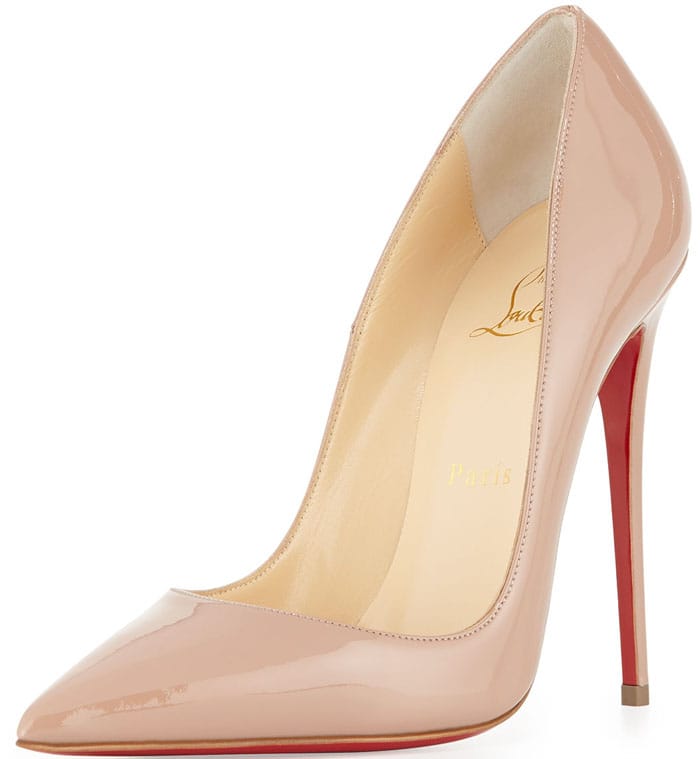 Credit: Oliver Hudson's Instagram / Daniel Deme / Lexi Jones / Zibi / WENN