We all remember how a distraught Cara Delevingne landed herself the title of "Most Awkward Interview", but as with all things Hollywood, such moments are fleeting. This time, Kate Mara snatched the not-so-prestigious title away from Cara.
Sometimes, some interviewers just take the questioning a bit too far. In the case of Kate Mara, however, we're not quite sure if this was just a case of oversensitivity and wrong delivery, or if it was really racist and sexist.
Kate Mara wore a gorgeous red dress
Morning show host Jason Bailey zoomed in on the question of why Kate Mara plays the sister of Michael B. Jordan, who is African-American, in the latest Fantastic Four film, telling Mara and Jordan, "you're white, you're black. How does that happen?"
Kate recently flashed her sexy legs while leaving her hotel in New York to continue her New York promotions for Fantastic Four.
Kate Mara leaves her hotel in New York while flashing her sexy legs on August 3, 2015
Jason's co-host Steve Rickman didn't make the situation any better by telling Mara, "You're way, way hot." Rickman also expressed his interest in Kate Mara's toes, to which Kate let out an aghast "wow".
Kate Mara's sexy feet in pink suede Jimmy Choo "Abel" pumps
Kate left her New York hotel in a gorgeous one-piece red coat dress and pink suede Jimmy Choo "Abel" pumps.
Kate Mara recently survived an interview with radio personality Jason. Bailey
The pink Abel pumps are no longer available, but you can check out other fun colors at Farfetch that we were able to dig out below.
Jimmy Choo Abel Pumps in Pink Suede
Jimmy Choo Abel Pumps in Blue Suede, $595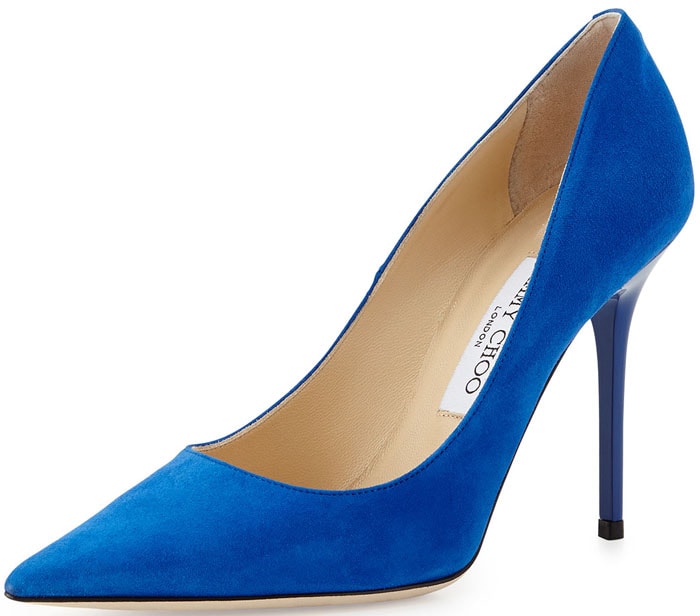 Jimmy Choo Abel Pumps in Green Suede, €450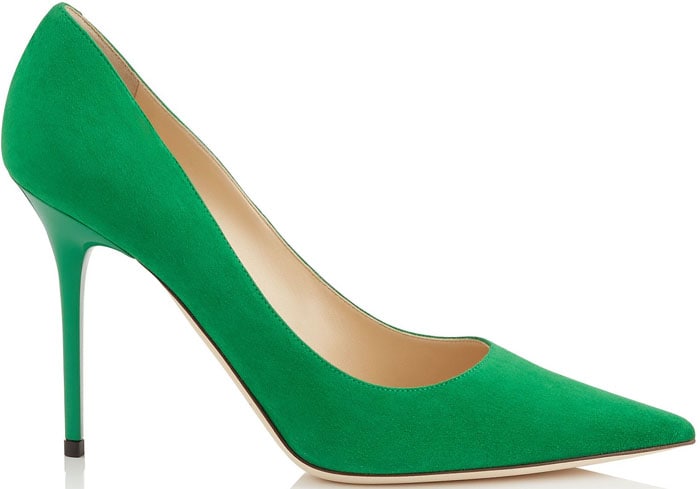 Jimmy Choo Abel Pumps in Nude Suede, $595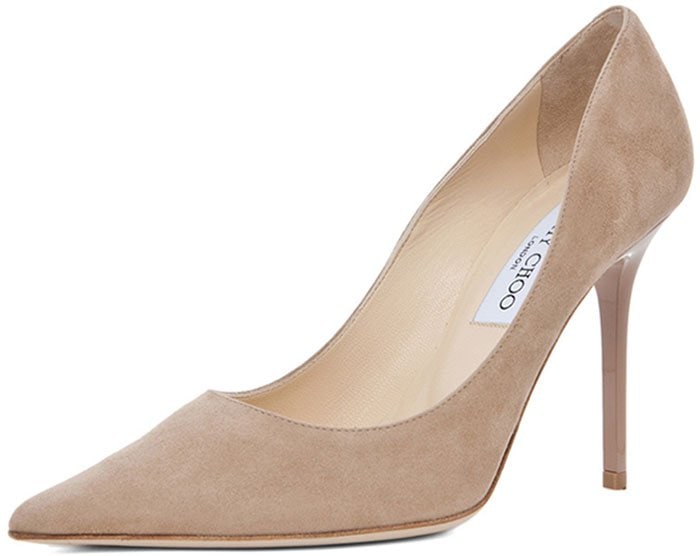 Credit: World News' Youtube / Popular Videos YouTube Channel / TNYF / WENN