Kate Upton was catapulted into stardom because of the viral video that showcased her natural curves, and she wasted no opportunity to capitalize on it, having appeared in numerous swimsuit photo and video shoots thereafter to secure her golden spotlight in Hollywood.
This is probably why whenever the blonde bombshell covers up, it becomes a bit of a shock to us. The 22-year-old was pictured leaving the Vogue Festival 2015 in London wearing a rather decent outfit.
Kate Upton leaving the Vogue Festival in London on April 26, 2015
It's never easy to pull off an outfit with clashing patterns so we have to hand it to Ms. Upton – the mix of florals and plaid, overlaid with a gorgeous trench coat, and dotted with a pair of lace Kurt Geiger pumps gets a nod of approval from us.
Kate Upton was named the Sports Illustrated Swimsuit Issue Rookie of the Year following her appearance in the magazine in 2011
If anything, though, Kate probably should have pulled her skirt a little lower instead of letting it sit awkwardly under her plentiful bosom.
Kate Upton mixed florals and plaid with a gorgeous trench coat
We love that she is open about embracing her body type in a world where twigs become the visual standard for what's healthy, but the awkward skirt position just cuts her body into weird proportions.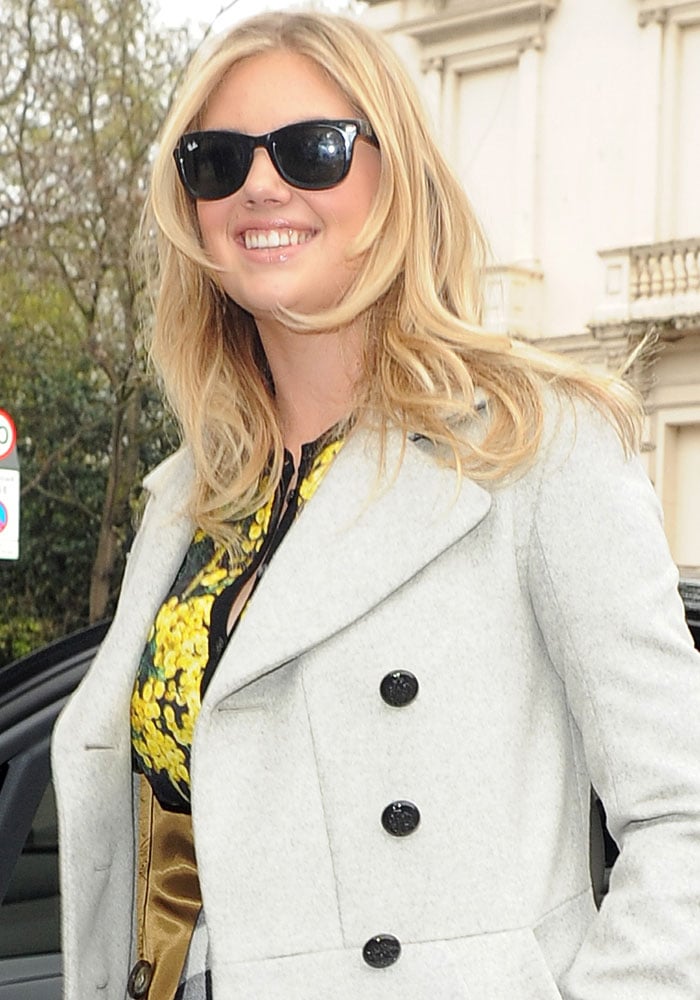 Kate Upton made headlines in 2012 when a video surfaced of her provocatively dancing to The Rej3ctz's song "Cat Daddy"
"Cat Daddy," a 2011 song by American Hip hop group The Rej3ctz, became a viral video in May 2012 when Kate posted a video of her bikini-clad rendition of the dance on YouTube.
Kate Upton flaunted her endless legs in a trench coat
Kate Upton's lace Kurt Geiger pumps
Kate's choice of lace pumps not only look good with her contrasting pattern outfit but is also the perfect center point for her coated look. It added some texture and youth to her otherwise glamorous trench look.
Kurt Geiger London Britton Lace Pumps, $550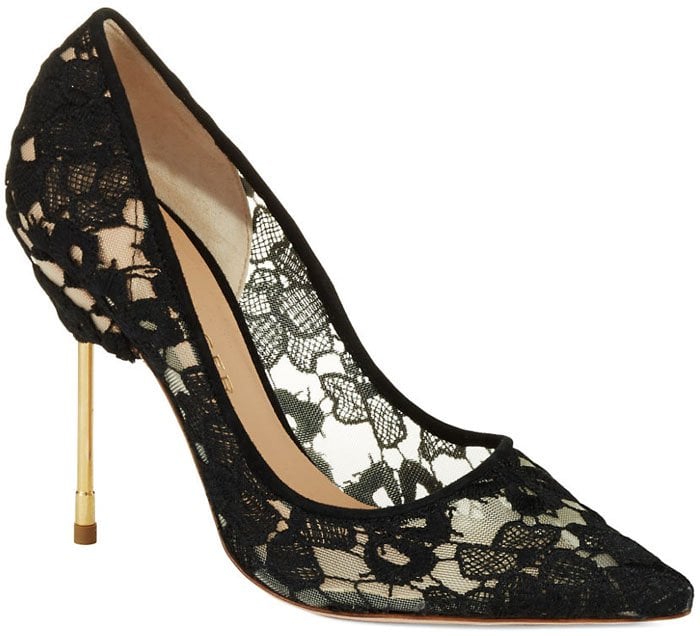 Credit: WENN