The term 'luxury' often gets thrown around in the shoe industry. While your mind might instantly go to fashion houses like Chanel and Gucci, the term 'luxury' doesn't always mean shoes with a three or four-figure price tag.
Meet Kurt Geiger. The luxury British footwear brand is famous for its quirky styles and high-quality materials, making it a more accessible alternative to top-tier fashion houses. It's the ideal mid-level footwear brand that offers classic silhouettes alongside the latest trends and contemporary styles.
Our Kurt Geiger brand profile investigates its history, ownership, sister labels, and what you should know before shopping from the brand.
Meet Kurt Geiger: A British Luxury Footwear Brand
Kurt Geiger is a British footwear, swimwear, and accessories brand. The brand was launched in 1963 with a flagship London store.
It sits at a mid-tier price-point as a luxury high street brand with over 70 stores and 170 concessions in popular UK department stores. The brand has recently expanded internationally, including with its US e-commerce store.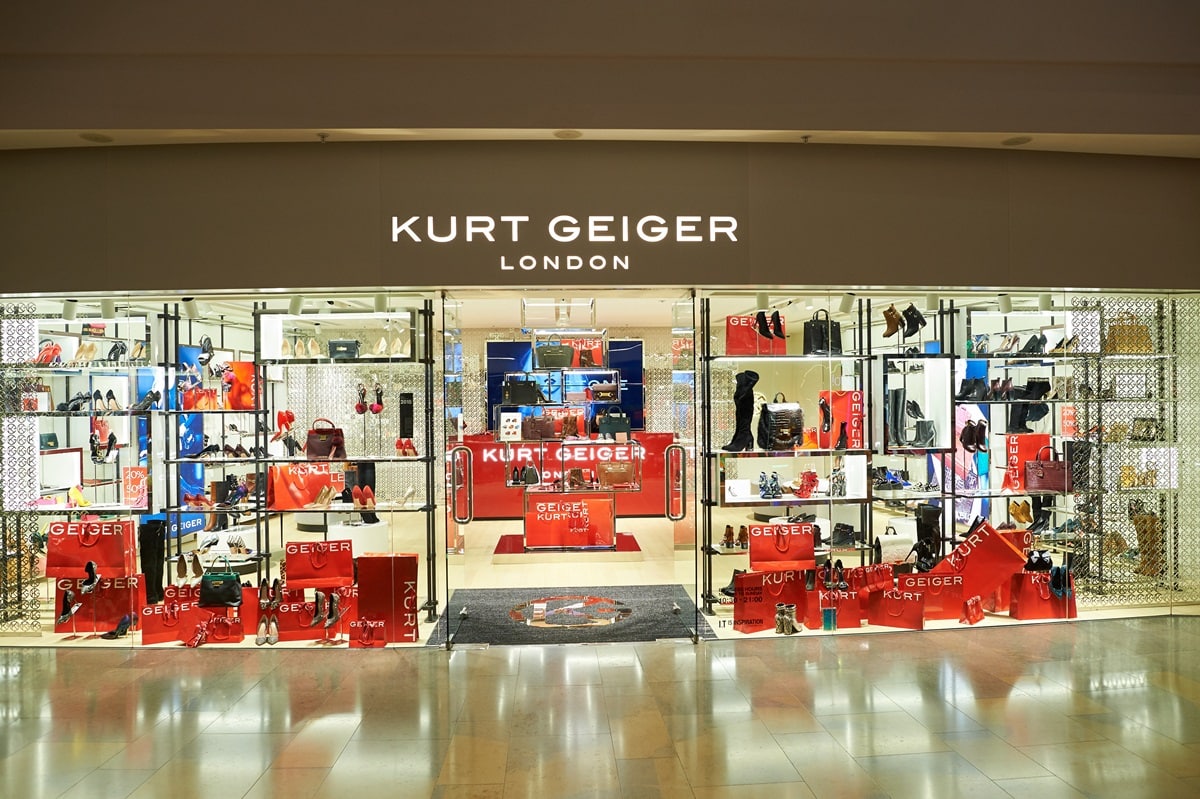 Launched in 1963, the British footwear and accessory company Kurt Geiger bears the name of its Austrian founder (Credit: Sorbis / Shutterstock)
While 'Kurt Geiger' is the main label, the brand's in-house team has developed and launched several sister labels, including KG Kurt Geiger, Kurt Geiger London, Carvela, and Miss KG. These diffusion brands further expand the price points Kurt Geiger caters to, offering more casual and runway-inspired styles.
Kurt Geiger describes its brand ethos as "an inclusive, creative vision powered by kindness…we want to embolden our customers to be true to themselves and confident, the London way." The city serves as a muse for Kurt Geiger, with the in-house design team drawing "inspiration from the energy and the spirit of the city."
Kurt Geiger draws inspiration from the energy and spirit of London
Who Owns Kurt Geiger?
Kurt Geiger underwent a management buyout in 2008 and was purchased by Graphite Capital, who, in turn, sold it to 'The Jones Group,' a US-based company.
The Jones Group was later purchased by Sycamore Partners, who transitioned Kurt Geiger into a separate company. It was acquired by Cinven, a London-based private equity firm, in December 2015 for £245 million.
Kurt Geiger is currently owned by global private equity firm Cinven (Credit: T. Schneider / Shutterstock)
Are Kurt Geiger and Carvela the Same?
Carvela is one of Kurt Geiger's sister brands within the 'Kurt Geiger' company.
The 'Carvela' brand focuses on more youthful designs at a slightly more affordable price point. These shoes range from colorful evening shoes to sneakers and sandals.
Kurt Geiger's sister brand Carvela offers youthful designs at a slightly more affordable price point
Is Shoeaholics Owned by Kurt Geiger?
Shoeaholics is an online outlet website operated by Kurt Geiger. It sells shoes, bags, and accessories from Kurt Geiger and its sister brands on a separate platform from its main e-commerce website.
Shoeaholics does not offer shoes or accessories under its own name and solely sells Kurt Geiger-affiliated products.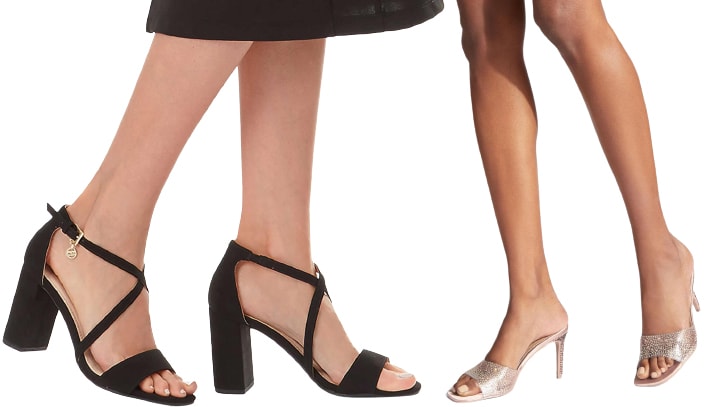 An online outlet website operated by Kurt Geiger, Shoeaholic only sells shoes, bags, and accessories from Kurt Geiger and its sister brands
Kurt Geiger Loyalty Program
Kurt Geiger offers a loyalty program that both UK and US shoppers can utilize. The 'Kurt Cares' loyalty program is linked to the brand's charity partner, 'The Kindness Foundation.'
Qualifying purchases through Kurt Geiger's website or stand-alone stores will earn you points toward three tiers of membership.
You'll earn one point for every £10/$10 you spend on qualifying purchases, with points expiring 12 months after they've been issued. The 'Kurt Cares' loyalty program is currently only available to customers in the UK and US.
Kurt Geiger offers the Kurt Cares loyalty program for UK and US shoppers, allowing them to earn points with every purchase (Credit: Kurt Geiger)
Kurt Geiger's loyalty program has three levels: insider, devotee, and ambassador. Insiders get a £20/$20 birthday gift, early access to sales, and complimentary store pick-up.
Devotees get the same benefits with a £25/$25 gift on entry or annual renewal of their Devotee status and complimentary standard shipping.
Ambassadors get the same baseline benefits with a £50 gift on entry and annual renewal of Ambassador status, a seasonal gift, access to limited edition collections, and complimentary next-day shipping.
Kurt Geiger Returns and Exchange Policies
Kurt Geiger's e-commerce website offers a variety of delivery options, including standard and next-day delivery. It's worth double-checking the brand's returns policy if you're purchasing from Kurt Geiger for the first time or ordering multiple styles.
Unworn items can be returned for a full refund within 30 days. Your Kurt Geiger items must be returned in the original packaging, including with the barcodes and tags still intact.
Shoes must be unmarked and in their original shoe box in order to be eligible for a return within 30 days of purchase (Credit: Kurt Geiger)
The brand recommends trying on shoes in a carpeted area until you've determined that you're keeping them. Wearing your shoes on a wooden or laminated surface may scuff the soles or damage them, making them invalid for a return.
Shoes are only accepted for a valid return if they are unmarked and in their original shoe box, which must also be undamaged.
Returns through Kurt Geiger's online portal come at a nominal fee, payable when you generate your return. An additional fee is applied for multiple returns on the same order. You can return your shoes for free to any standalone Kurt Geiger store by bringing your order documentation to process the return.
Why is Kurt Geiger So Popular?
Kurt Geiger is popular for its quirky approach to fashion and footwear, creating designs that feel both classic and contemporary.
The main brand and its sister labels provide a full range of footwear to suit any budget and style identity. Its quality sits above what you would typically find on the high street or at that price point.
The brand's inclusive messaging has gained a loyal following amongst millennials and Gen Z. Celebrity fans include Nicole Scherzinger, Lily Donaldson, Jessica Alba, Kendall Jenner, Amy Poehler, and Emma Stone.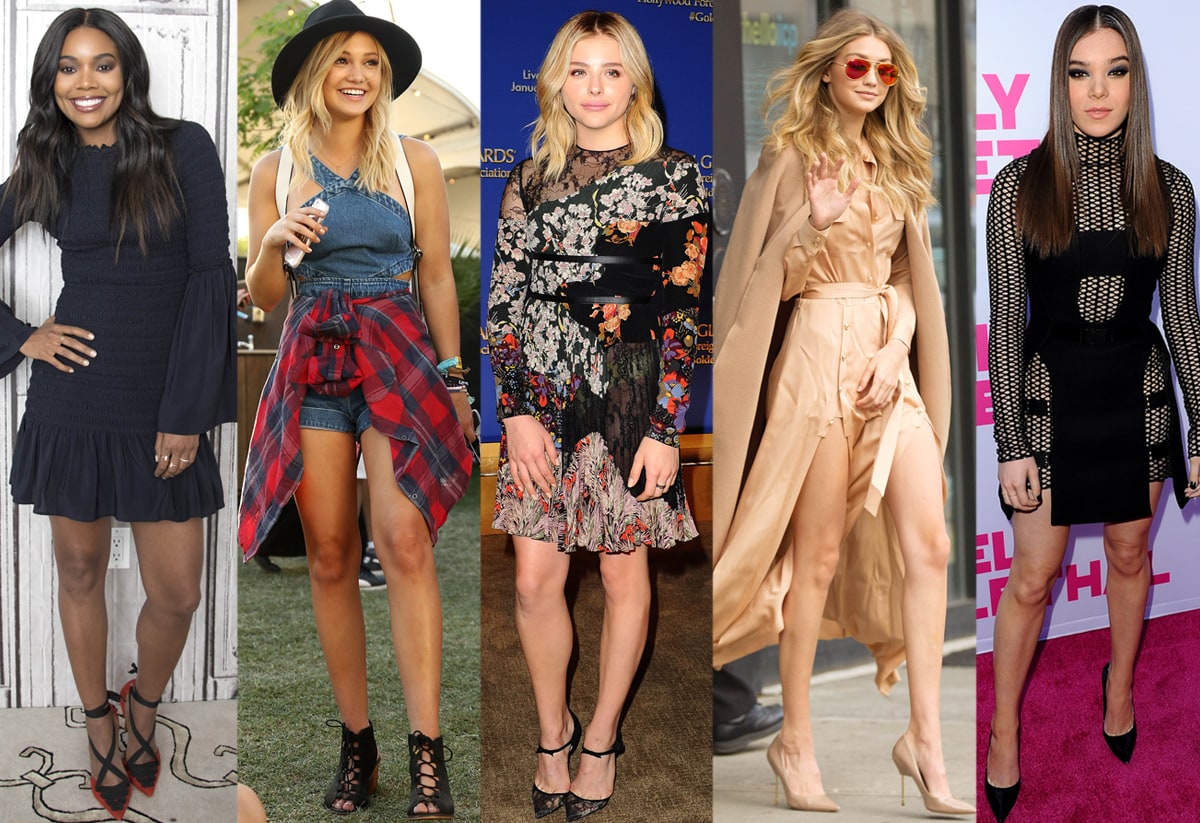 Gabrielle Union, Olivia Holt, Chloe Grace Moretz, Gigi Hadid, and Hailee Steinfeld wearing Kurt Geiger shoes (Credit: Fernando Lucena / David Sparks / Vince Flores / Freddie Baez / Startraksphoto)
FAQs about Kurt Geiger
We're answering our community's most frequently asked questions about Kurt Geiger to help you decide if it's a luxury shoe brand.
1. Where is the Kurt Geiger brand from?
Kurt Geiger was founded in 1963 and based in the UK, with its headquarters in London. Its brand identity focuses heavily on its London origins.
2. What brands are owned by Kurt Geiger?
Kurt Geiger owns several diffusion brands, including KG, Miss KG, Carvela, and Kurt Geiger London. It also operates 'Shoeaholics,' an e-commerce website that acts as an online outlet for Kurt Geiger products.
3. What does the Kurt Geiger Logo mean?
The brand commonly uses its signature Kurt Geiger rainbow, which appears across an extensive range of footwear and accessories. This Kurt Geiger logo represents the brand's focus on inclusivity, hope, joy, and kindness as part of its ethos.