If you need help to authenticate Chanel shoes, don't miss our guide showing how to spot fake Chanel handbags. Most of the tips apply to Chanel footwear as well:
Materials: Chanel shoes are made with high-quality materials, such as genuine leather, suede, and canvas. If the shoes you look at feel cheap or flimsy, they are likely fake.
Construction: Chanel shoes are well-made and have even stitching. Look for signs of poor craftsmanship, such as crooked stitching, loose threads, or glue residue.
Logo: The Chanel logo should be centered and evenly spaced on the shoes. The logo should also be clear and easy to read.
Packaging: Chanel shoes come in luxurious packaging. The box should be made of sturdy cardboard with the Chanel logo printed. The shoes should also come with a dust bag.
Genuine Chanel shoes use high-quality materials like leather, suede, and canvas
According to Forbes, many products sold at The RealReal are fake. Chanel has sued the online luxury consignment store for trademark infringement, counterfeiting, false advertising, and unfair competition.
The founder of Chanel, Gabrielle Bonheur "Coco" Chanel, was a French fashion designer, Nazi spy, and businesswoman
Be wary of low prices. Chanel shoes are expensive, so if you see a pair sold for a fraction of the retail price, it is likely fake.
Shop at reputable retailers. Chanel shoes are sold at authorized retailers, such as Chanel boutiques, department stores, and online retailers, such as Farfetch.
If you are buying Chanel shoes from a private seller or an unauthorized retailer, authenticate them before you buy them.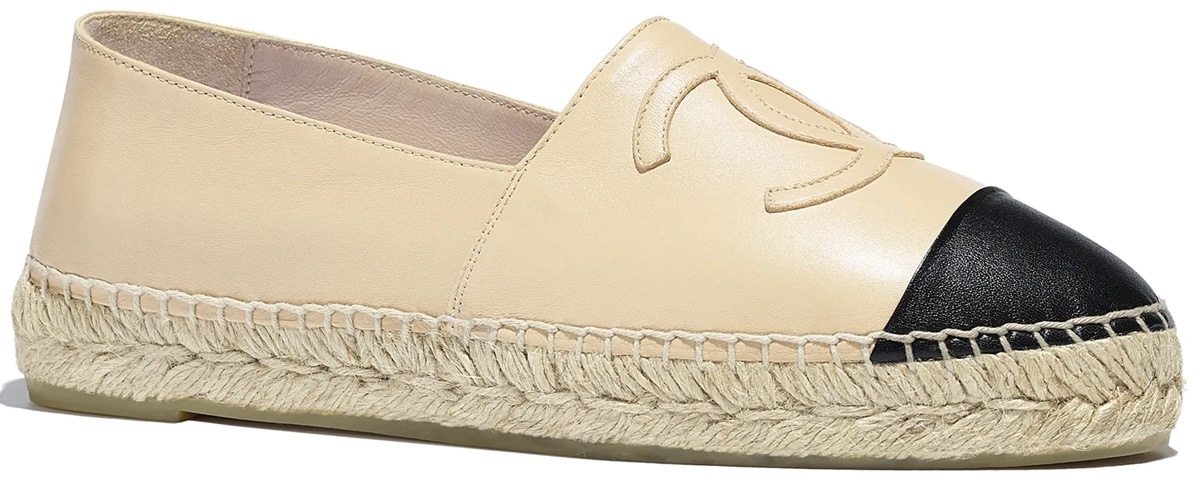 Authentic Chanel shoes exhibit meticulous craftsmanship with even stitching
If you are unsure whether or not a pair of Chanel shoes is real, you can have them authenticated by a professional. Many companies offer authentication services for luxury goods.
Are Chanel shoes true to size?
Since they are handcrafted, each pair is unique, and it's best to try them on in one of the brand's official boutiques.
Their flats and boots typically run a 1/2 size to a full size small.
Where are Chanel shoes made?
All Chanel shoes are manufactured in France and Italy except for Chanel espadrilles, made in Spain. These days, most Chanel shoes are produced in Italy.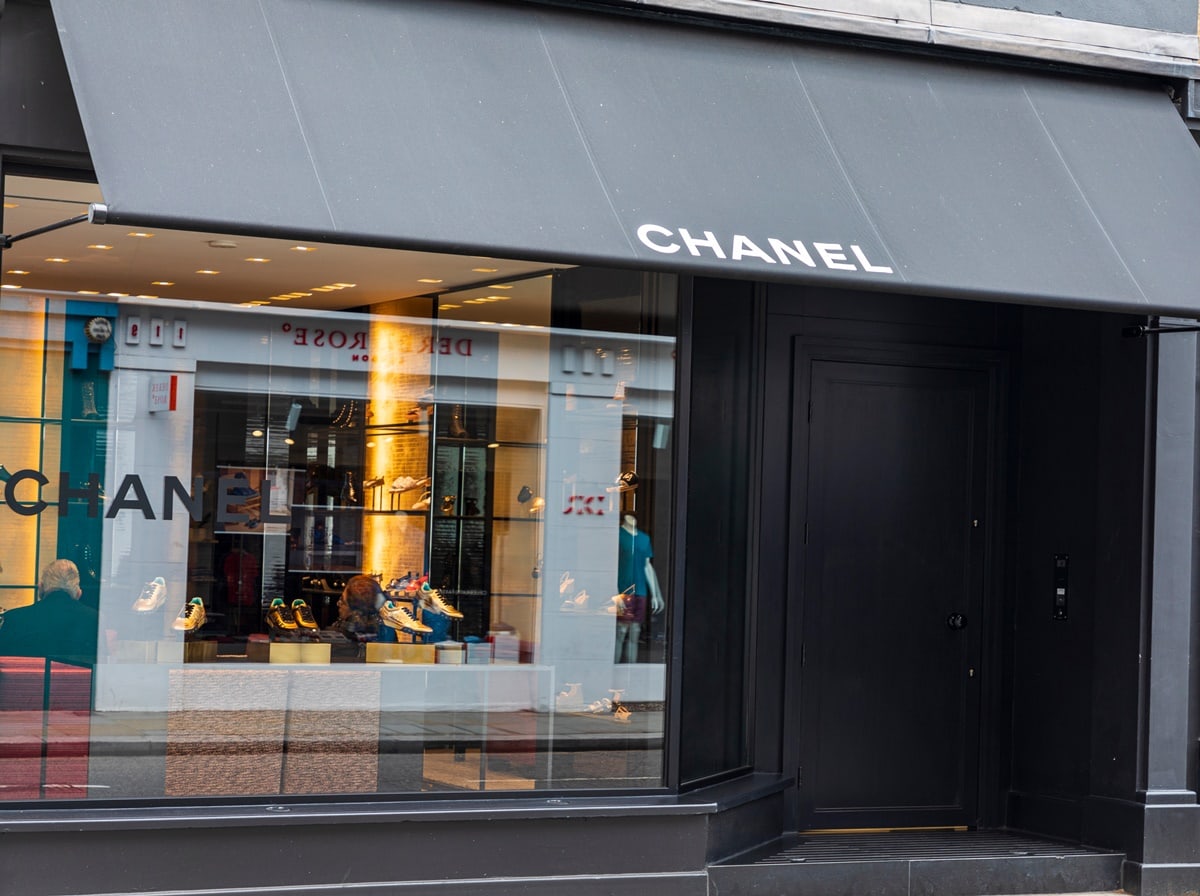 Chanel's authorized shoe factories are exclusively situated in Italy, France, and, specifically for espadrilles, in Spain (Credit: Razvan Iosif / Shutterstock)
When did Chanel start making shoes?
The legendary two-tone slingback shoe was released in 1957. It was created by Gabrielle Bonheur "Coco" Chanel and conceived in beige with a contrasting black toe cap.
How much are Chanel slingbacks?
The cheapest flats cost around $700, and slingbacks usually start at $850. Boots are priced well over $1,200.
What is Karl Lagerfeld best known for?
Best known for his signature white hair and as the creative power behind the modern revival of Chanel, of which he served as the creative director from 1983 until he died in 2019, Karl Otto Lagerfeld was a German creative director, fashion designer, artist, photographer, and caricaturist.
At the time of his death, he had an estimated net worth of $200 million.
Karl Lagerfeld during the World Awards at Hamburg's Musikhalle October 22, 2003, in Hamburg, Germany (Credit: WENN / SCHROEWIG)
In addition to working for French fashion house Chanel, he was creative director of the Italian fur and leather goods fashion house Fendi and of his eponymous fashion label.