Oh no she didn't! Katy Perry appeared to have taken a jab Britney Spears' infamous head-shaving incident during an interview on the 2017 Grammys red carpet.
When Ryan Seacrest asked the 32-year-old singer about her three-year hiatus from music, Katy responded, "Yeah, that's called taking care of your mental health. [It went] fantastic. And I haven't shaved my head yet!"
Britney Spears fans are taking the head-shaving joke as a mockery of Spears' public meltdown, and are now tearing Katy apart on social media over it. Watch the cringe-worthy moment of the interview happen in the following video.
And here we thought we already had enough to criticize about Katy Perry and her bizarre sequin-and-feather Tom Ford Fall 2016 ensemble. The gold sequined turtleneck looked way too long on her and was so oddly proportioned with her Swiffer Duster skirt. Katy had to make it worse with her head-shaving remark making light of Britney's self-destruction and mental illness as a whole.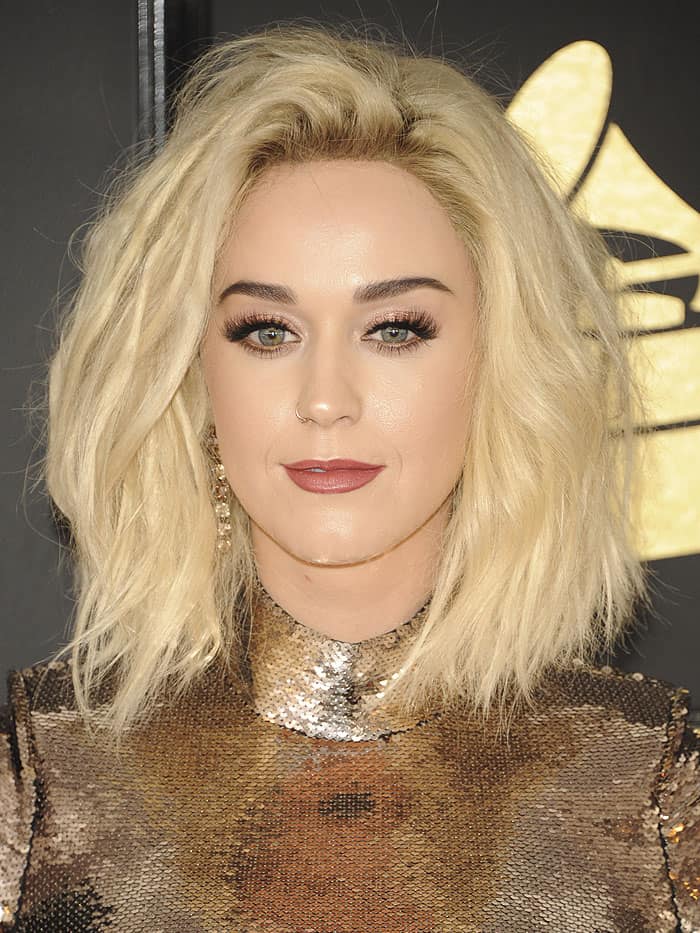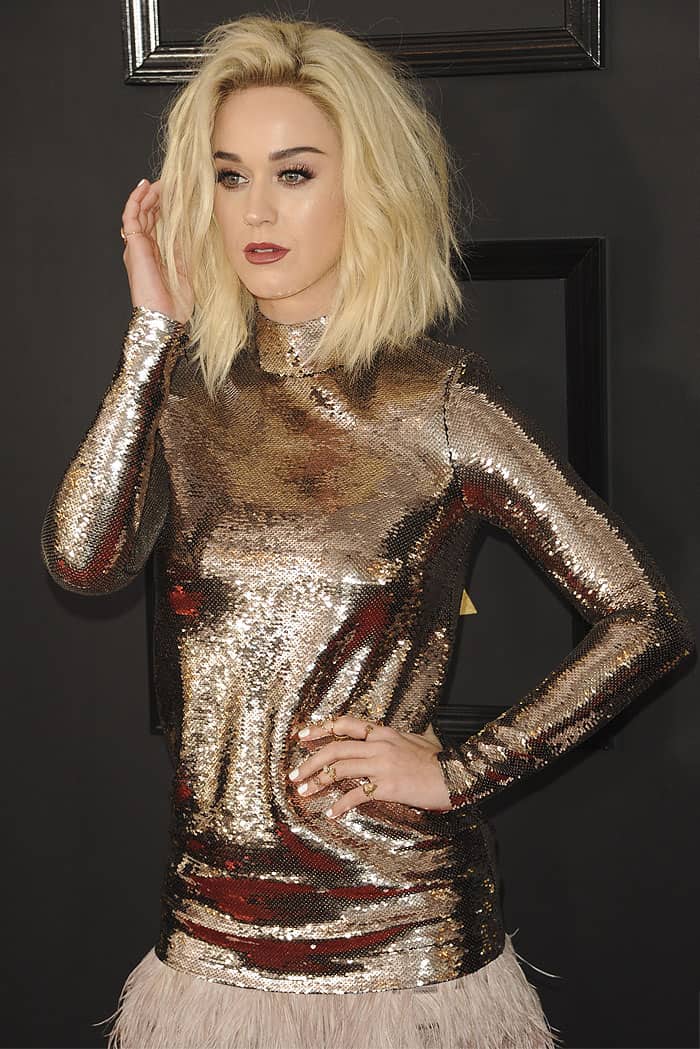 Katy Perry at the 59th Grammy Awards held at the Staples Center in Los Angeles, California, on February 12, 2017.
Tom Ford T simple strap sandals peeking from beneath Katy Perry's feathery skirt.
Katy Perry's one saving grace for us, which was of course her shoe choice, could barely be seen through her feathery fail of a gown. They are from the same American fashion designer and feature cool T-shaped metal details as ankle-strap connectors. You can shop the black snakeskin version at Neiman Marcus.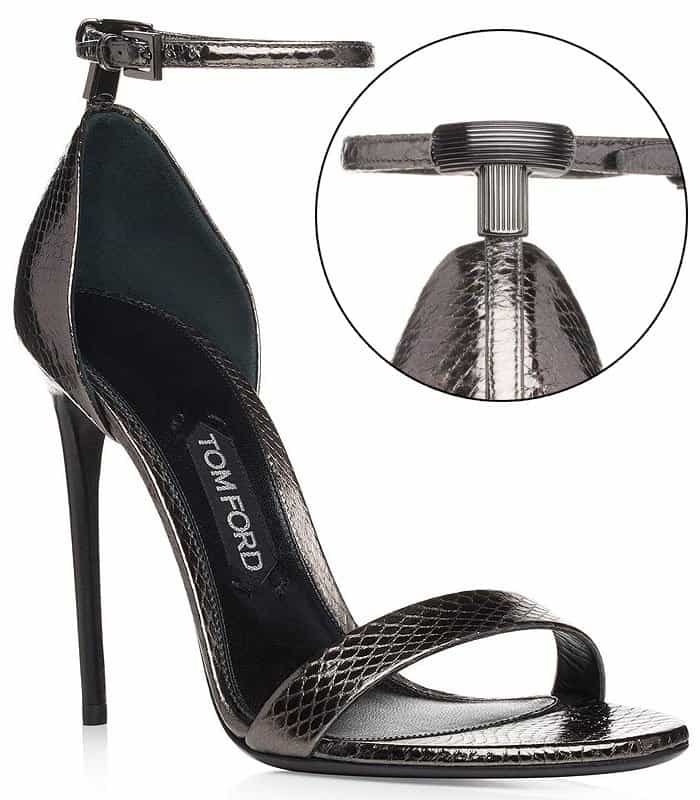 Tom Ford T Simple Strap Sandals in Gunmetal, $1,290
Tom Ford T Simple Strap Sandals in Black Snakeskin, $1,190
Credit: Adriana M. Barraza/Apega/WENN