Katy Perry loves to wear sparkly, glittery and colorful things. However, as always here on YNS, we're drawn first to shoes before anything else.
So despite Katy's shiny, silvery, peacock feather-embellished Matthew Williamson Resort 2011 dress, the first things we noticed were her yellow ankle strap pumps: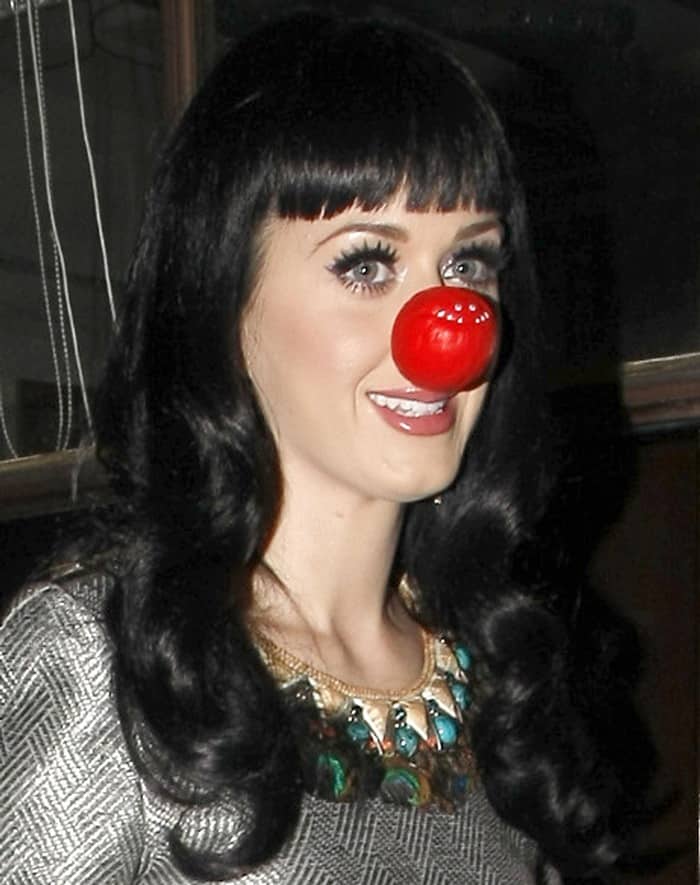 Katy Perry leaves the BBC Radio One studios in London, England early in the morning of March 18, 2011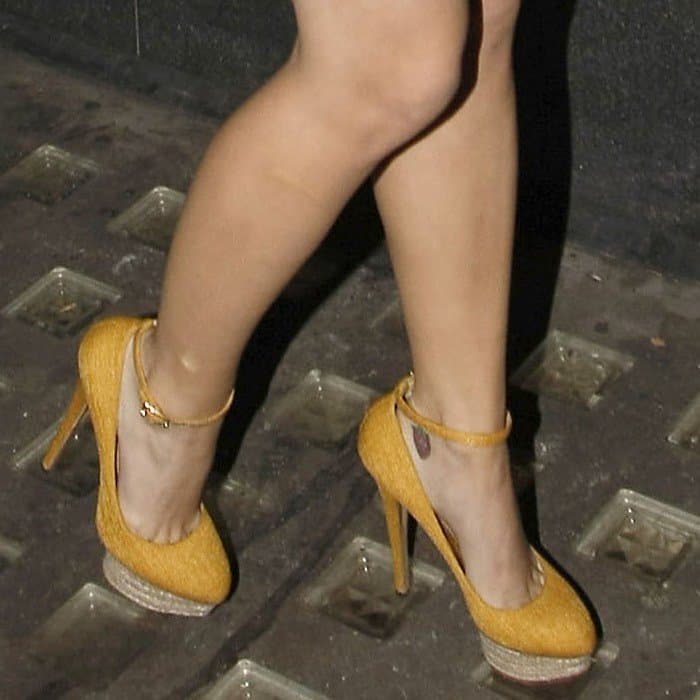 Katy Perry wearing Charlotte Olympia heels
Katy was spotted leaving Radio One at London's British Broadcasting house. She dropped by the studio to support presenter Chris Moyles who was attempting the "Longest Ever Show" as part of Red Nose Day 2011. Red Nose Day is a fundraising holiday that raises money for the organization Comic Relief. Katy stopped by during the 44th hour of the 52-hour marathon session, which not only ended up raising £2.4 million but also broke the record for the longest ever radio broadcast.
The American singer and songwriter brought things like eye drops, energy tablets, coffee and even a porn magazine for Chris Moyles to keep him awake. In our case, her bright and sunny yellow shoes would've been enough to perk us up!
Katy Perry's shoes are these Charlotte Olympia 'Dolores' espadrille platform canvas pumps (shown in red):
Gwen Stefani wore these very shoes for her Elle UK April 2011 cover. The price still hasn't dropped since we last blogged about them on Gwen and they're still a hefty $895.00 at Bergdorf Goodman. But for lower-cost espadrille platform pump alternatives, try these two from Sam Edelman and Schutz instead. You can find them at Amazon.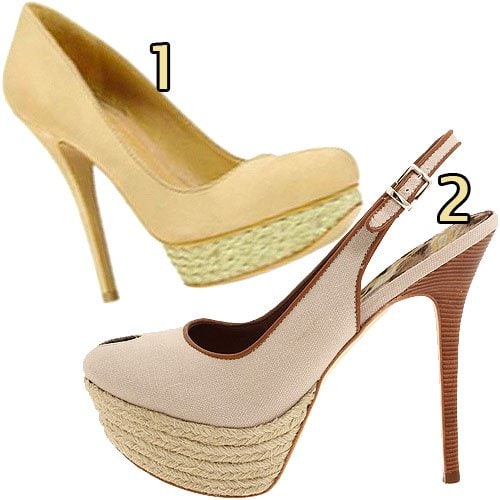 The first shoe is the Schutz 'Charlotte' espadrille pump in brown sugar. Shoe number 2 is the Sam Edelman 'Novato' pump in sand canvas.
Credit: Manuil Yamalyan/WENN/Tony Clark