So, uh, Katy Perry and Niall Horan are getting married?
Before you get too excited, it's all one big joke, of course. The whole thing started when Niall Horan, a member of the English-Irish boyband One Direction, proposed to Katy Perry via Twitter.
Katy Perry arrives at Narita International Airport in Japan on October 30, 2013
Niall is currently in Japan, preparing for the final two shows of One Direction's 100-date Take Me Home World tour.
Concurrently, Katy is promoting her album in the same country. Niall was understandably excited that Katy accepted his proposal and quickly posted several pictures to his Instagram account.
Katy Perry wears Ray-Ban Original Wayfarer 2140 sunglasses and a black signature Acne moto jacket
However, John Mayer doesn't have to be too concerned. Niall and Katy are just joking around and have been flirting ever since the two kissed at the MTV Video Music Awards in 2012.
Katy Perry tops her hair with leopard ears and takes selfies with fans
The 29-year-old Katy Perry is, according to rumors, close to tying the knot with John Mayer. On the other hand, Niall James Horan is only 20.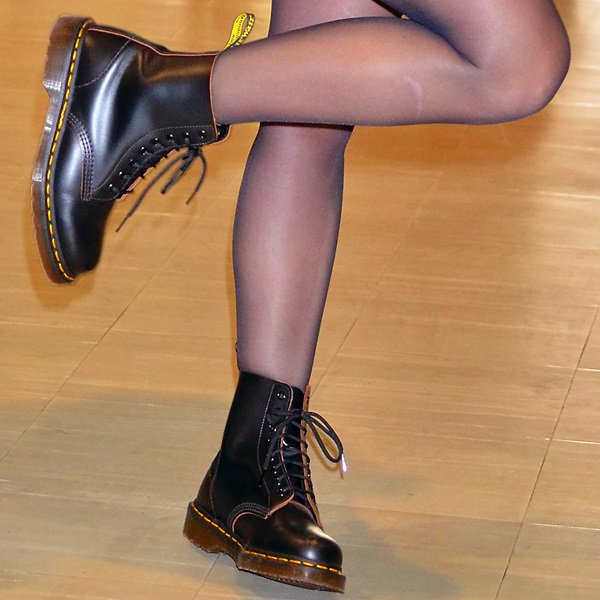 Katy Perry completes her airport look with a pair of Dr. Martens boots on her feet
While Katy wore a tight leopard-print mini dress in the photo with Niall, the American singer sported a daisy-print dress from the Moschino Cheap & Chic Resort 2014 collection when arriving in Japan on October 30.
Katy finished her outfit with a black leather motorcycle jacket from Acne Studios, Ray-Ban Original Wayfarer 2140 sunglasses, and classic black Doc Martens boots that you can buy on Zappos. A large crowd of fans had met up to greet her upon arrival and were pleased to see the singer posing for plenty of photographs.
Niall Horan proposes to Katy Perry on Twitter
Perhaps Katy was hoping for a more romantic proposal. It took almost two weeks before she finally responded.

Niall Horan seems excited about marrying Katy Perry
You can check out some fun photos of the events leading up to the Twitter proposal below.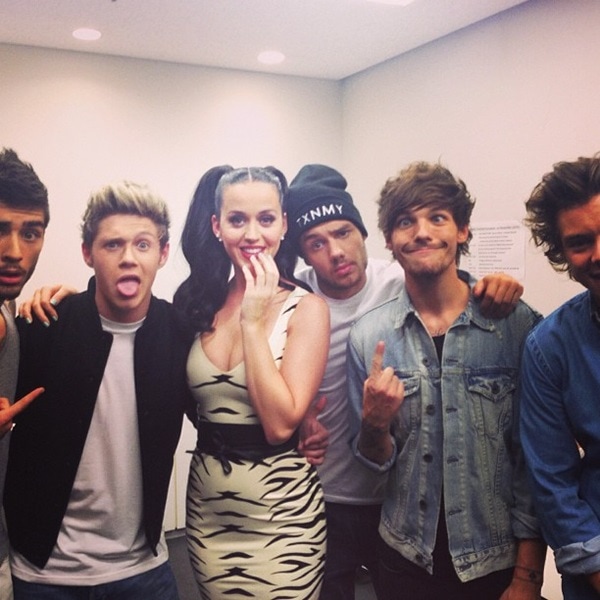 Katy Perry poses with One Direction
Katy Perry and Niall James Horan have jokingly agreed to get married
Katy Perry and Niall James Horan kiss during the 2012 MTV Video Music Awards in Los Angeles on September 6, 2012
Credit: Kento Nara / Future Image / WENN / Niall Horan's Instagram and Twitter