Nobody can deny that Kelly Osbourne definitely has her own style. The daughter of Ozzy and Sharon Osbourne arrived at Bagatelle restaurant in NYC's Meatpacking District on Monday to celebrate her Bella Magazine cover and her book titled "There is no F*cking Secret: Letters from a Badass Bitch" (available at Amazon). As the celebrated attendee,  Kelly made sure she stood out.
Purple hair has become Kelly's signature, and the former Fashion Police host wore it in an interesting twist-braided faux-mohawk style with completely shaved sides. The best part? That hairdo was the least shocking part of her ensemble. The British TV personality also wore metallic green lipstick, super-thick false eyelashes and gold skeleton earrings.
Kelly donned a black midi dress with all-over gold embellishments that looked like pairs of eyes. She finished her look with Saint Laurent "Opium" logo-heel pumps that she tagged as "f*ck me pumps" on her Instagram.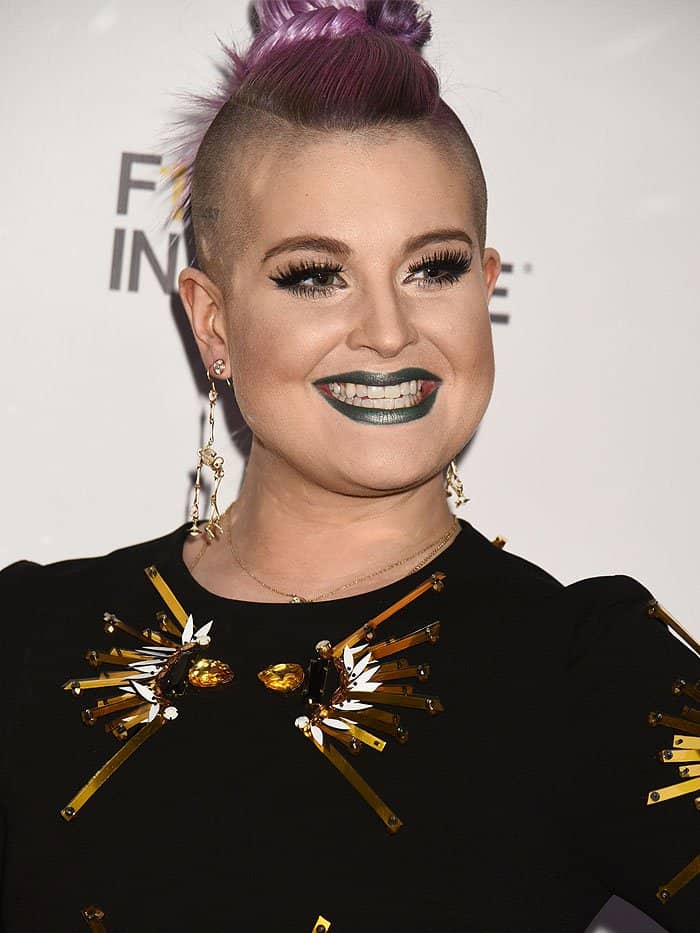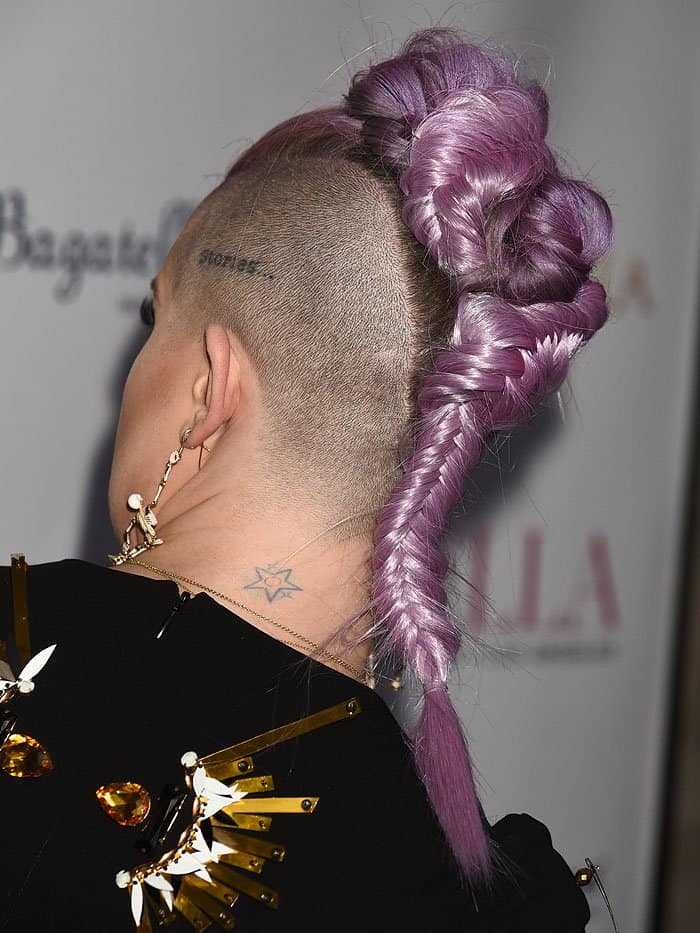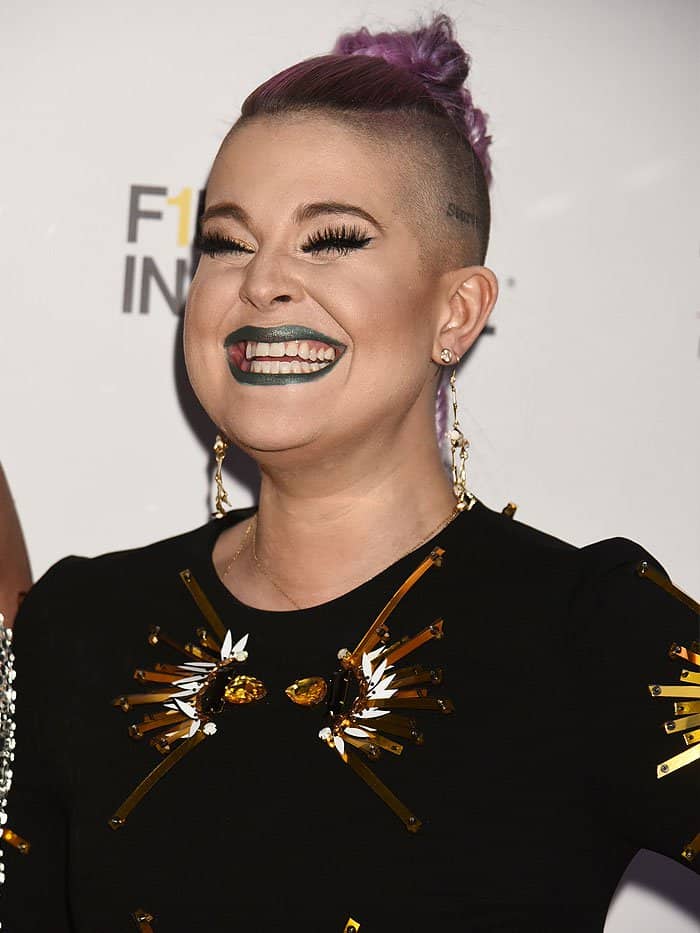 Kelly Osbourne attending and hosting the official launch party for her Bella Magazine May/June 2017 Beauty Issue cover held at Bagatelle in New York City on April 24, 2017.
Kelly Osbourne modeling her Saint Laurent "Opium" logo-heel pumps on her Instagram account — posted on March 14, 2017.
The Saint Laurent "Opium" pumps with the YSL logo as heels were some of the most photographed shoes during Spring 2017 fashion week. They are selling out fast, but there are a few pairs still up for grabs at Barneys and Farfetch.
Saint Laurent "Opium" logo-heel pumps, $995
Credit: Rob Rich/WENN