We guess after driving in her sky-high $2,000 Alaia stiletto boots, Kendall Jenner realized how difficult it was to drive in heels. That's probably why she was spotted alongside her car on May 30 in Los Angeles wearing a pair of Balenciaga cutout booties.
Kendall Jenner exiting a salon and heading to her car in Los Angeles on May 30, 2013
In this instance, Kendall paired her Balenciagas with black tights and a summery, loose white top. She accessorized with a cool hat, large shades, and a black bag, which all capped off a chic and fashionable ensemble.
The reality star is yet another celebrity spotted in the popular pair of Balenciaga buckled booties. Nicole Richie, Miley Cyrus, Sharon Stone, and Sofia Sanchez Barrenechea are among the stars previously seen in the same shoes. Do you think Kendall wore them well?
Kendall Jenner's Balenciaga cutout boots
Whether she's in sexy stilettos or heavy, masculine boots, we think Kendall always looks like a star. Which of her shoes do you prefer — the Balenciaga or the Alaia?
Balenciaga Buckled Cutout Booties, $1,275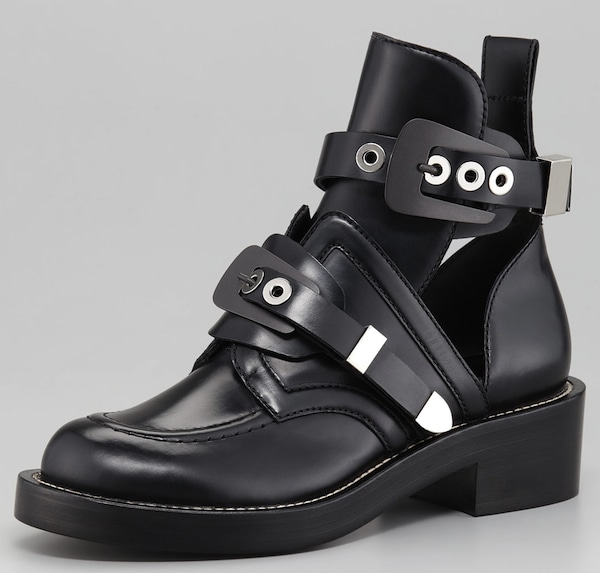 Alaia Grey Chamois Leather Platform Boots, $2,376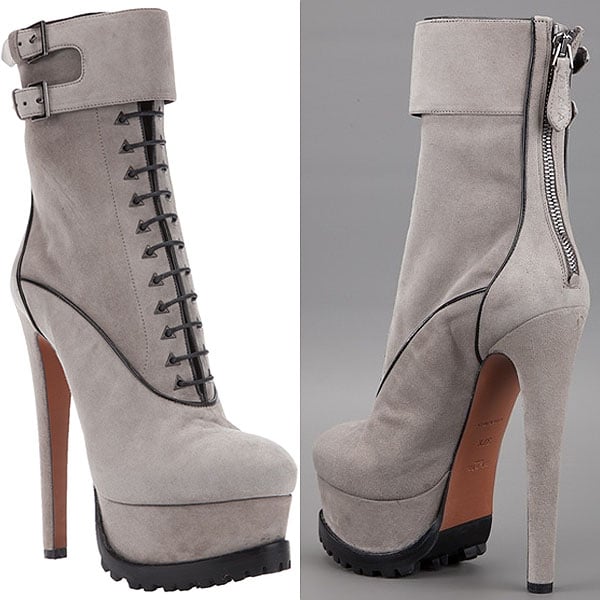 Credit: Ryan / WENN