Following rumors of Kourtney Kardashian's beau, Scott Disick, having an affair with his sister-in-law Kendall Jenner, the two seemed unfazed and even made an in-your-face appearance for the paparazzi and gossip columnists, probably trying to say that they had nothing to hide. Kendall and Scott were spotted in a Ferrari (how could anyone miss that?) driving up to Celestine Drago to have lunch with Gigi Hadid's father and George Hamilton. Talk about a random day in Hollywood.
Kendall looked casual in a plain white button-up shirt and pinstripe high-waist jeans, which she paired with Miu Miu's metallic-toe sports sneakers. The 20-year-old model styled her hair in a messy ponytail and hid her perfectly made-up face behind oversized sunglasses. The model chatted up her lunch dates while enjoying her salad and some calamari.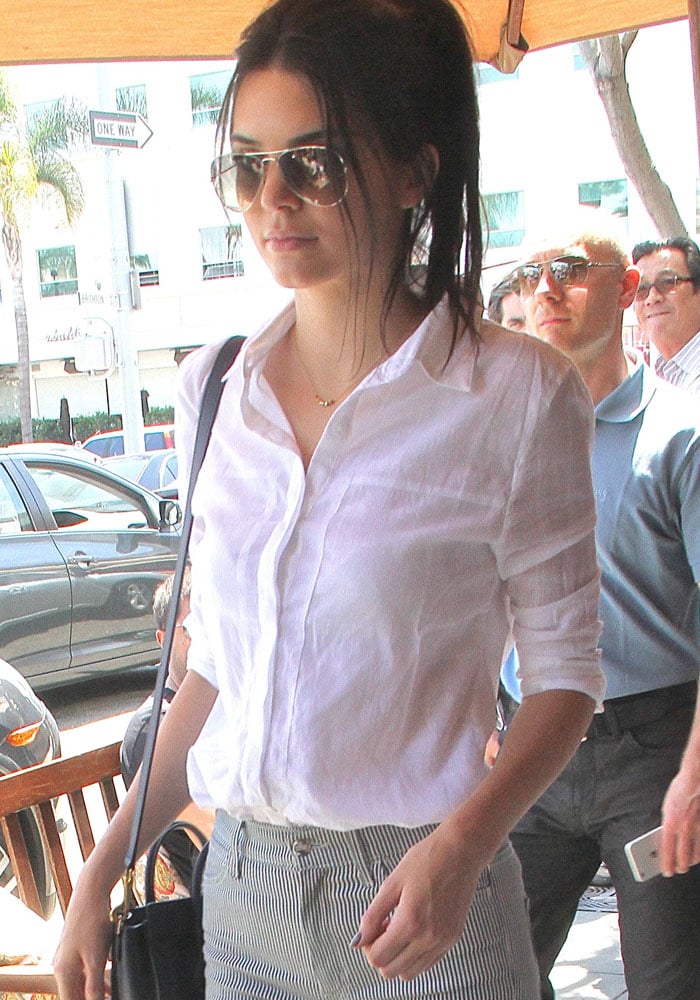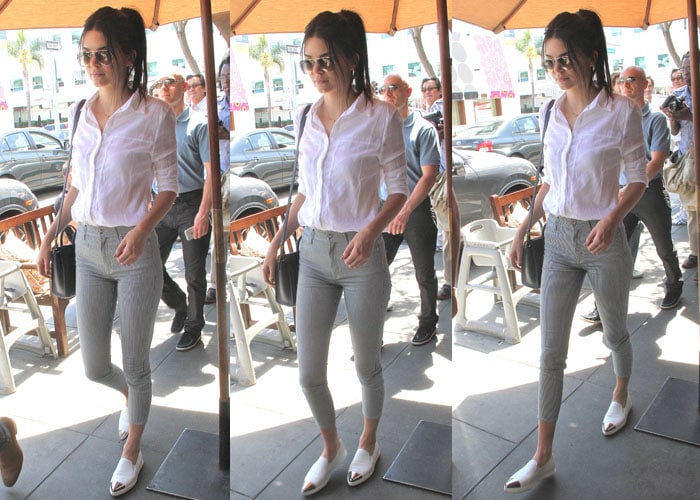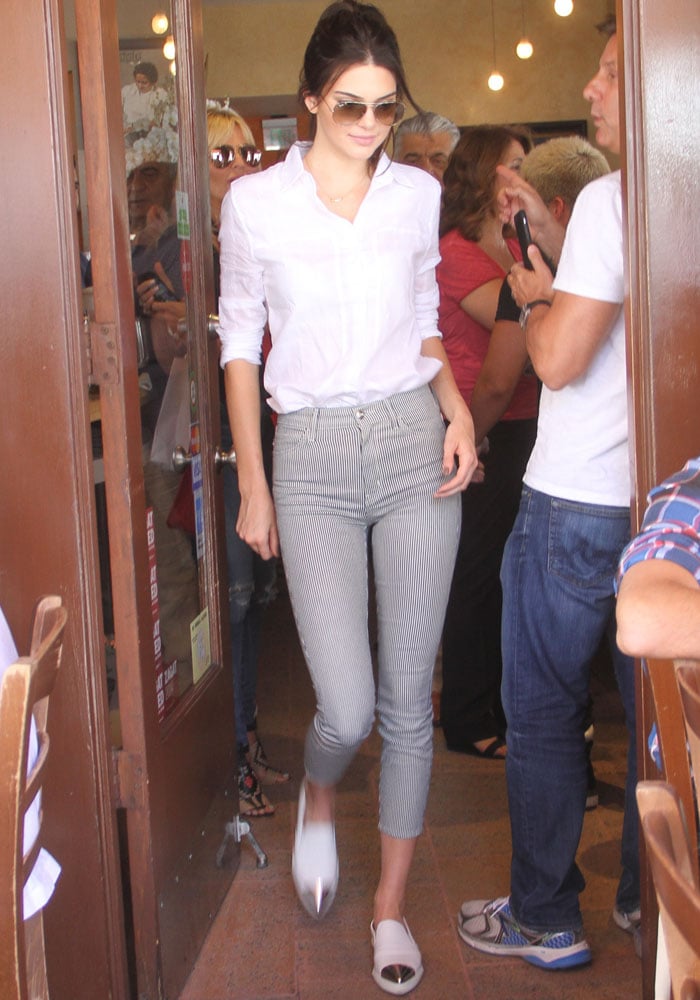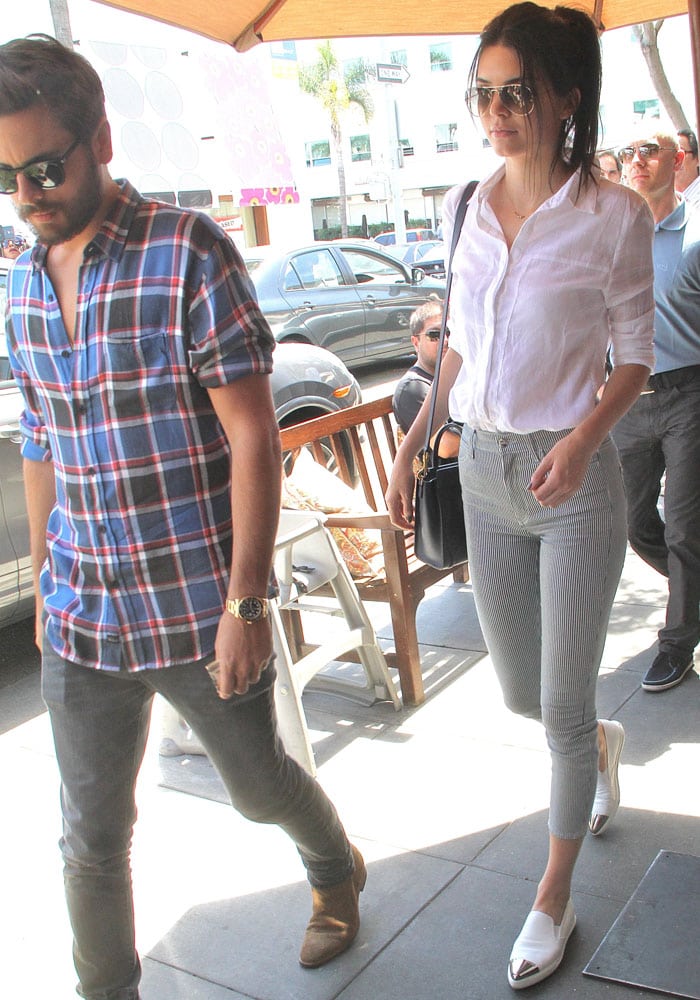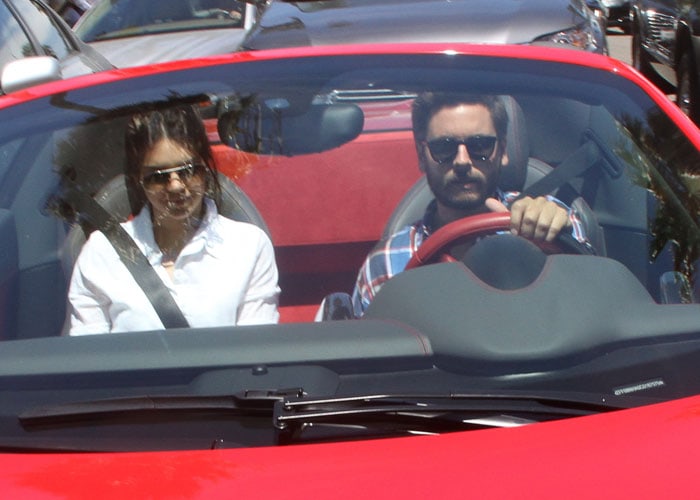 Kendall Jenner and Scott Disick on a lunch date with George Hamilton at Celestino Drago in Beverly Hills on May 1, 2015
We cannot get enough of this chic lunch-date look — from the casually rolled-up top paired with high-waist pinstripe jeans to the laid-back but still classy Miu Miu sneakers. The young Jenner showed that she has definitely picked up a thing or two from her modeling stints.
Grab this chic pair over at Barneys New York.
Miu Miu Metallic-Toe Sport Sneakers, $495
Credit: WENN