It's not the first time for Kendall Jenner to wear nothing but lingerie on the red carpet, but, this time, it was totally appropriate! The 21-year-old attended the opening of the La Perla flagship boutique in Milan, and wore pieces from the sexy lingerie label for the occasion.
The TV personality and model rocked a sheer embroidered bodysuit paired with champagne silk skinny trousers. She luxuriously covered up with a fur jacket. Kendall wisely deciding to break up all the monochromatic beige colors by accessorizing with a blue-and-pink clutch bag and black-strap sandals.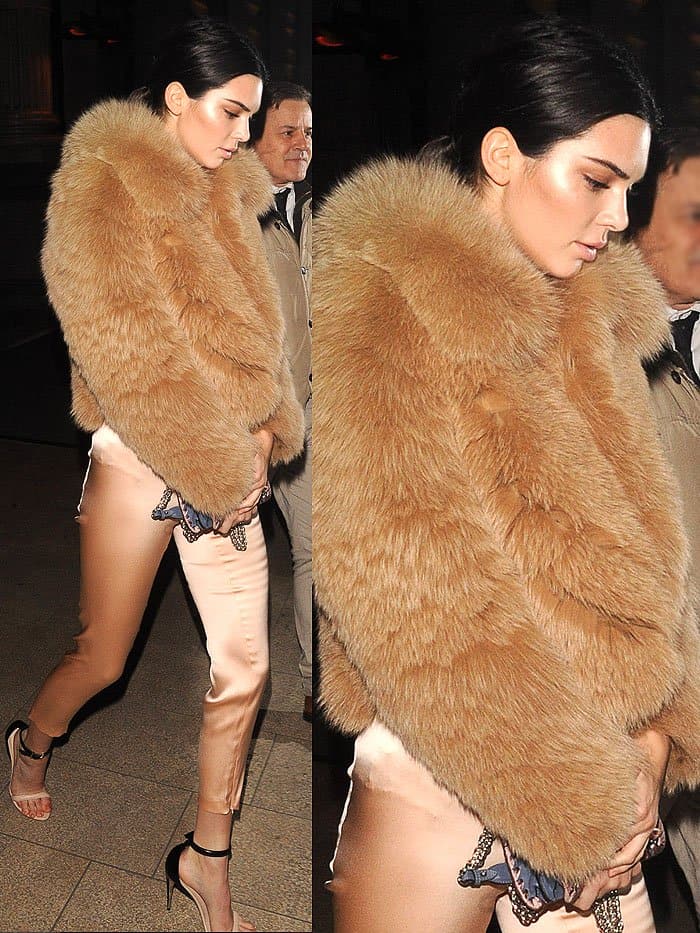 Kendall Jenner leaving after celebrating the La Perla new flagship boutique opening held during Milan Fashion Week in Milan, Italy, on February 23, 2017.
Earlier this month, Kendall made headlines in a different La Perla ensemble. The "It" model bared her breasts and her butt in a sparkly, sheer gown at La Perla's first ever runway show during New York Fashion Week.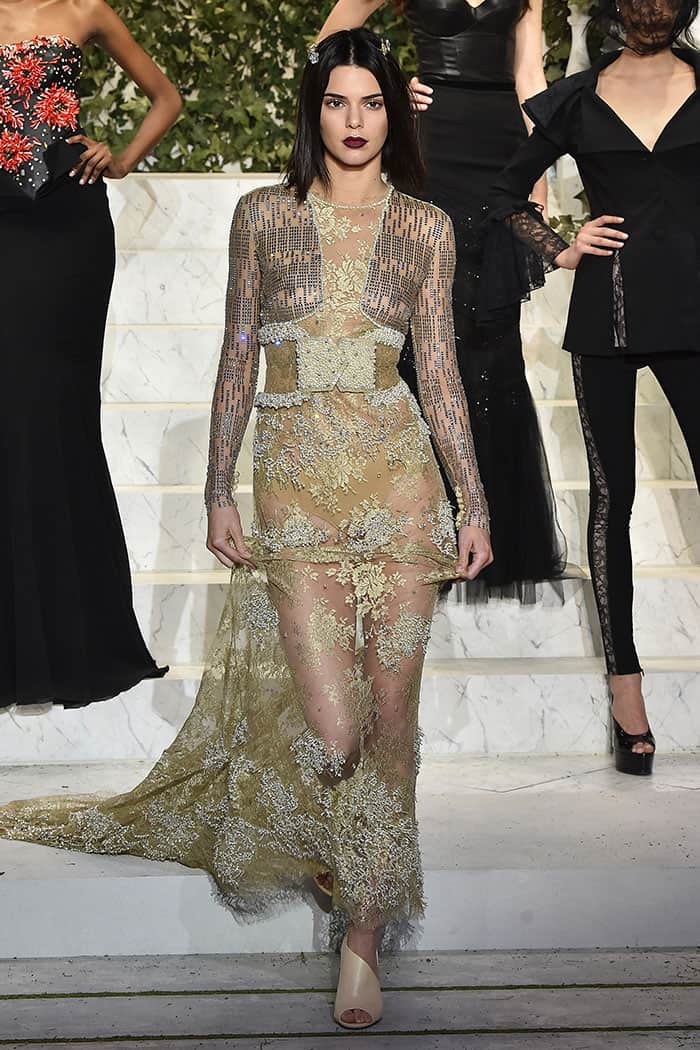 Kendall Jenner closing the La Perla fashion show during New York Fashion Week at SIR Stage 37 in New York City on February 9, 2017.
Here's a close-up of Kendall's ankle-strap heels.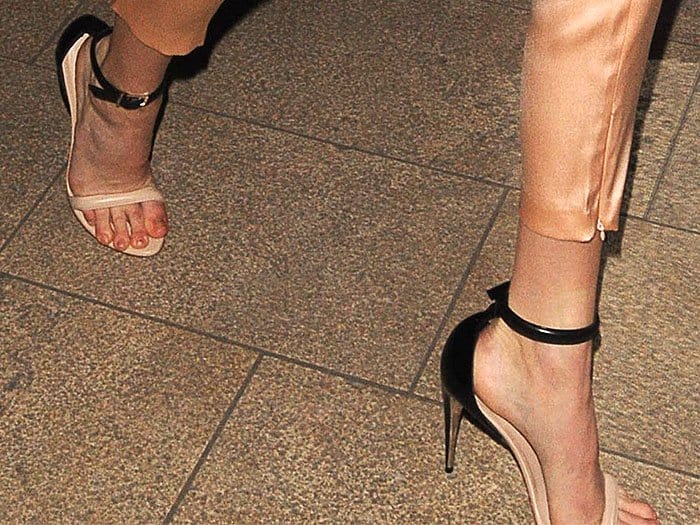 Closeup of Kendall Jenner's La Perla black-and-nude ankle-strap sandals.
Kendall opted to wear the La Perla two-tone sandals. These shoes feature lacquered heels and removable ankle straps that can be switched out for black leather, nude leather and stretch metal versions. For a look-for-less alternative, try the Kate Spade "Iris" sandals that have the similar two-tone coloring below.
La Perla Two-Tone Ankle-Strap Sandals, $945 at La Perla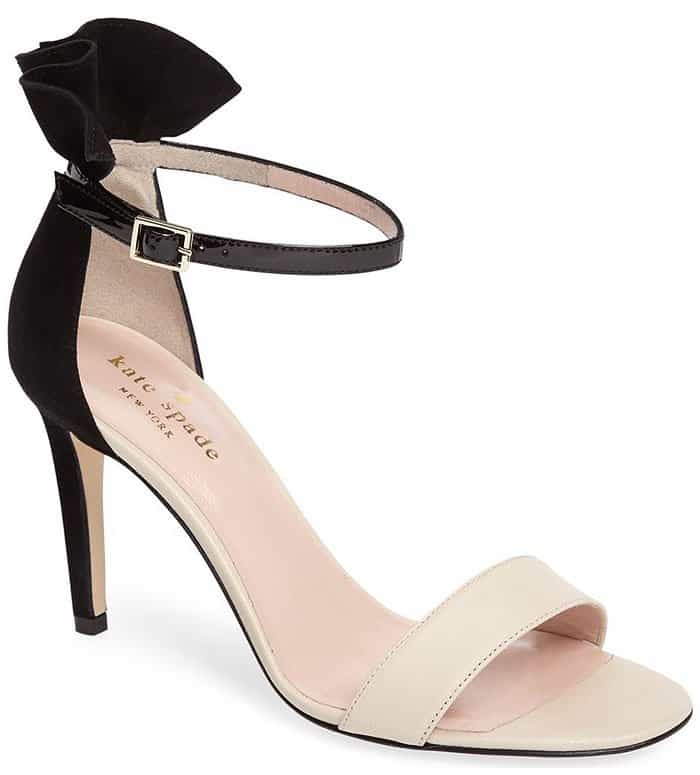 Kate Spade "Iris" Ankle-Strap Sandals, $298.00 to $328.00 at Nordstrom
Credit: WENN