Taller than the average model, in January 2017 Kendall Jenner showed just how comfortable she's become with baring skin at Harper's Bazaar's Celebration of the 150 Most Fashionable Women held at Sunset Tower Hotel in West Hollywood.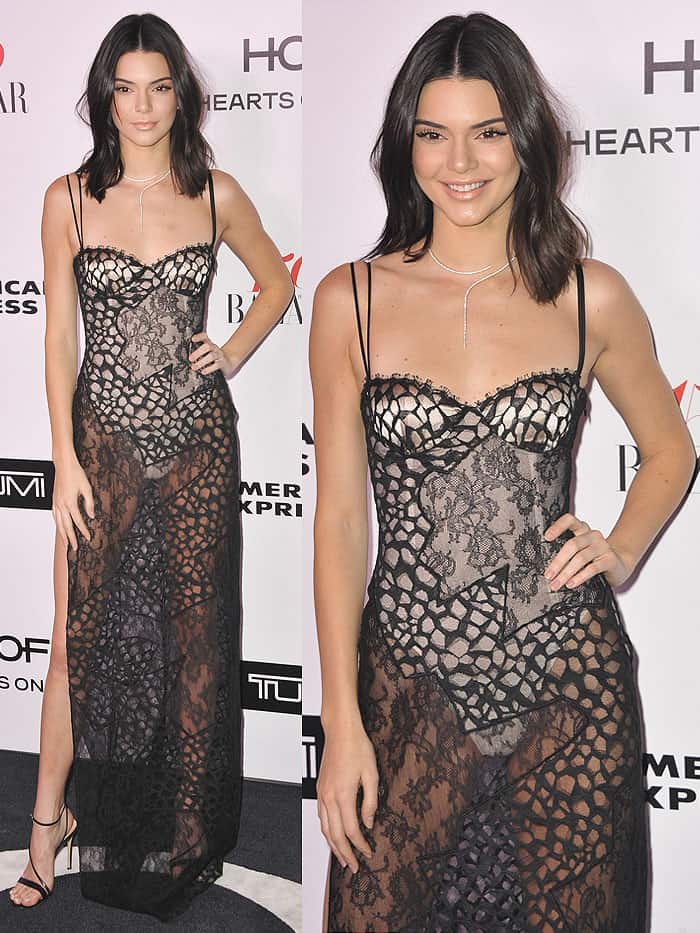 Kendall Jenner rocked a lace slip corset dress by La Perla (Credit: Adriana M. Barraza / Apega / WENN)
Measuring just over 5′ 10″, the seasoned supermodel walked the red carpet in nothing but lingerie comprised of a nude corset bodysuit underneath a sheer black gown.
"My parents raised me and my little sister to be that way and the rest of my sisters, too. A lot of people assumed that because I came from a 'name' that it was a lot easier for me to get to where I got, but actually, it's the complete opposite," Kendall revealed to ET in May 2019 about becoming a model.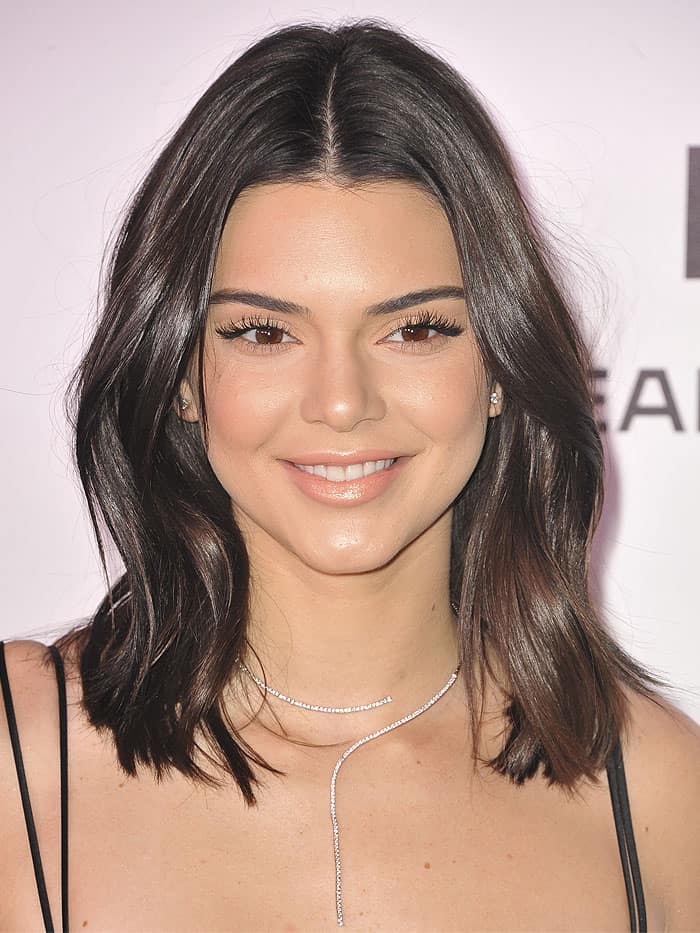 Kendall Jenner claims her height is just over 5′ 10″ (Credit: Apega / WENN)
"I'm like Five Ten and a half," she said about her height in a 2012 video clip. 4 years earlier, she claimed to be just shy of 5'11" when not wearing heels.
With her statuesque height, Kendall Jenner is much taller than her Kardashian-Jenner sisters (Credit: WENN)
"My favorite part of my body is my height," Kendall admitted in an advertisement for SKIMS, adding, "Sometimes I'm self-conscious about my broad shoulders."
Kendall Jenner styled her semi see-through dress with a Mattia Cielo diamond necklace (Credit: Adriana M. Barraza / Apega / WENN)
Kendall complemented her boudoir styling with tousled bed hair and natural-toned makeup paired with sexy bedroom eyes.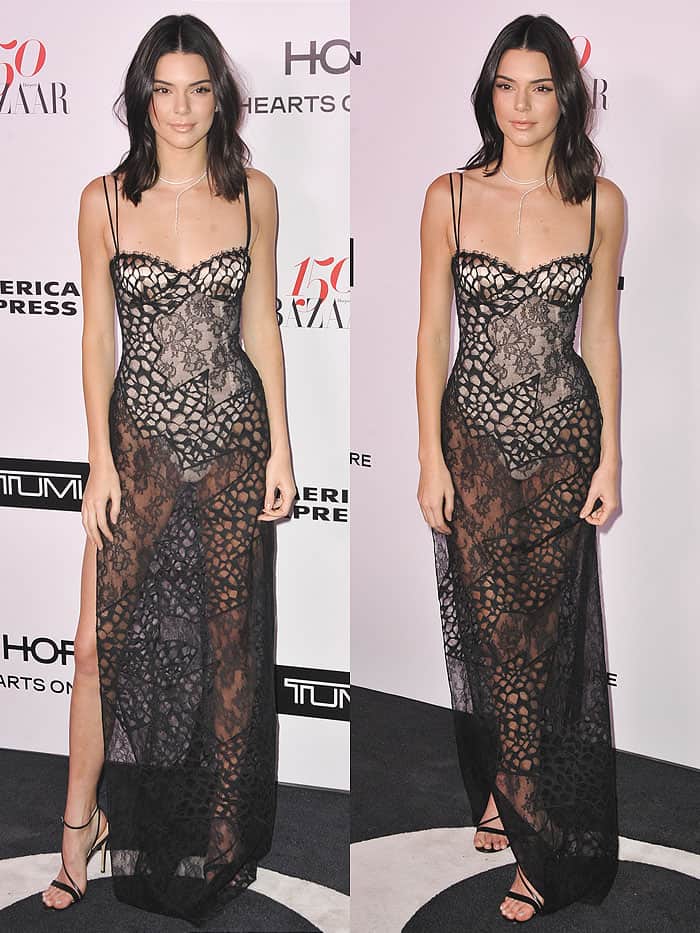 Kendall Jenner at the Harper's BAZAAR celebration of the 150 Most Fashionable Women presented by TUMI in partnership with American Express, La Perla, and Hearts On Fire at Sunset Tower Hotel in West Hollywood, California, on January 27, 2017
Kris Jenner's lookalike perfectly accessorized her La Perla ensemble with a slinky Mattia Cielo diamond necklace and added height with barely-there strappy stiletto sandals.
Kendall Jenner shows off her feet in Gianvito Rossi "Carlyle" sandals (Credit: WENN)
The diagonal vamp straps and ultra-skinny straps make it easy to identify Kendall's shoes as Gianvito Rossi's "Carlyle" sandals.
These celebrity favorites have been spotted on numerous stars including Rosie Huntington-Whiteley, Rita Ora, and Demi Lovato.
Black Gianvito Rossi "Carlyle" Sandals, $422 to $845