Kendall Jenner looked stunning at the Magnum Doubles Party during the 2016 Cannes Film Festival in France. She was joined by her momager Kris Jenner.
Kendall Jenner slicks her hair back at the Magnum Doubles Party at the annual 69th Cannes Film Festival at Plage Magnum on May 12, 2016, in Cannes, France (Credit: WENN)
The 20-year-old model donned a multicolored open-back Versace gown that featured sequined and feathered silk embellishments.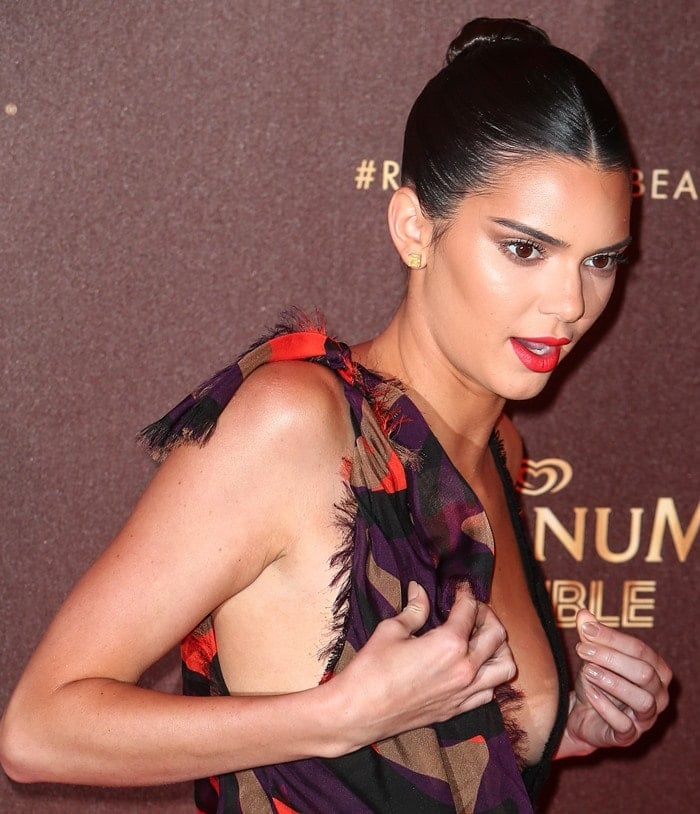 Kendall Jenner wears a daring Versace gown during a Cannes Film Festival event (Credit: WENN)
She styled the extremely daring dress with diamond stud earrings by Harry Kotlar and a pair of "Nudistsong" sandals from Stuart Weitzman.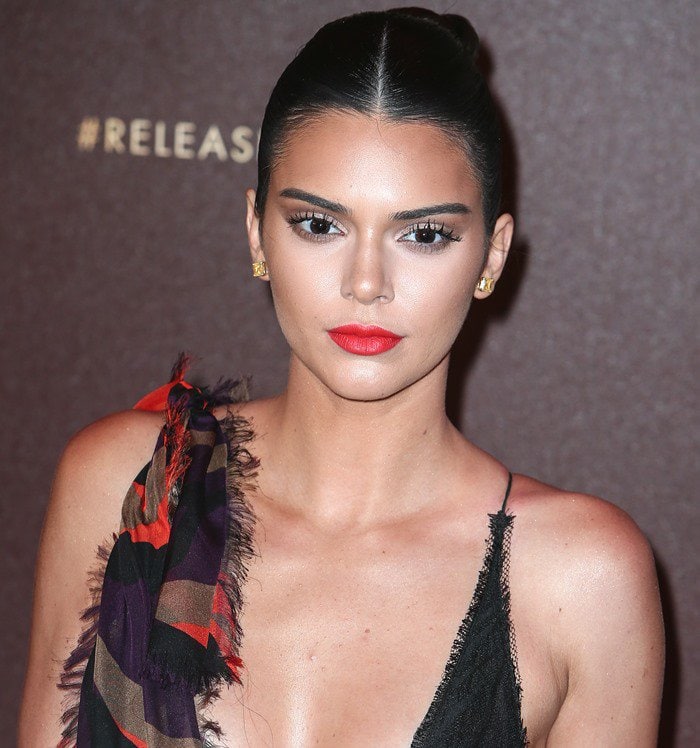 Kendall Jenner shows off her bright red lipstick at the Magnum Doubles Party held during the Cannes Film Festival (Credit: WENN)
The wealthy model slicked her hair back in a tight center-parted bun and sported bright red lipstick.
"I'm not super open to new people. I have a small group of people I trust. I'm very intuitive, so I'm good at feeling out how people are, like if they have bad intentions. Sometimes I'm very closed off, which annoys me, but I think it's for the best," she recently told Harper's Bazaar about how her fame affects meeting new people.
Kendall Jenner flaunts her model legs in a flowing Versace gown (Credit: WENN)
Kendall showed off plenty of skin and sideboob in her plunging patterned gown, but Kendall's feet did not look comfortable in her ankle-strap sandals.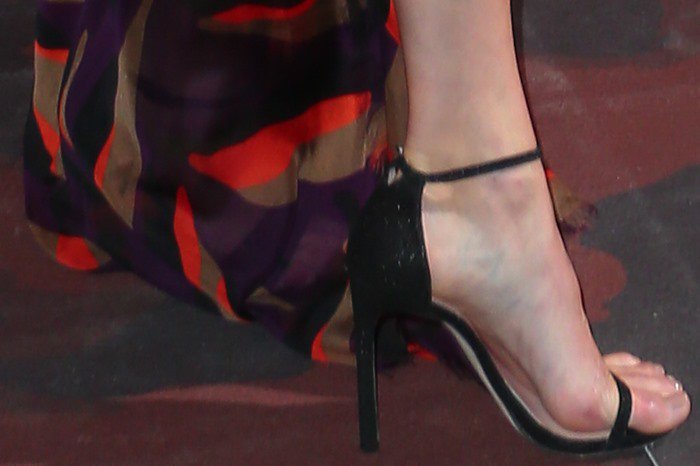 Kendall Jenner's feet in black Stuart Weitzman sandals (Credit: WENN)
Perhaps she wasn't wearing the right size?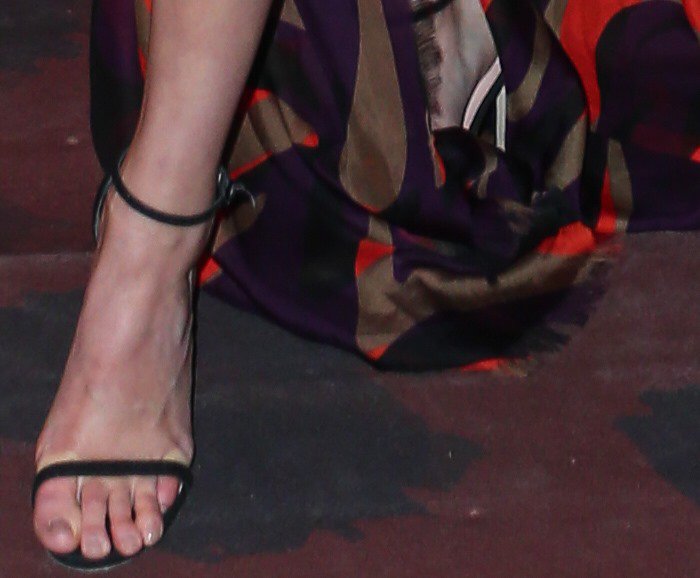 Kendall Jenner displays her toes in strappy black "Nudistsong" sandals (Credit: WENN)
You can order her stunning Stuart Weitzman sandals in a wide range of colorways at Shopbop, Nordstrom, and Zappos.
Stuart Weitzman Nudistsong Dress Sandal, $172.43 – $435.00